Welcome to the Different Worlds of Tripp St., where you drink magical elixirs, eat soup that makes you dream, and groove your worries away.
---
"Who is Tripp St.?" is a question that has been floating around the dance music scene since the artist's sudden emergence earlier last year. Listeners were first graced with the artists' sound through a handful of mixes and, more recently, CloZee's Neon Jungle Remixes for "Long Live The Chill" and "I Am Back," a little sneak peek from Welcome To Tripp St. While the identity of this producer is still unknown, one thing's for sure, they know how to create immaculate sounds that make you want to move. Tripp St.'s most recent release on Odyzey, Different Worlds, is the perfect reflection of that.
From the moment Different Worlds begins, Tripp St. takes listeners on a journey through their sound, painting vivid pictures in the minds of anyone who dives in. This creative has such an innate ability to create frequencies that instantly melt all your worries away and transport you to well, different worlds. From funky, glitchy to even more ethereal sound waves, Tripp St.'s message is loud and clear, music is powerful, and they're here to make changes for the better with it.
The 12 tracks that make up Different Worlds span many genres, highlighting Tripp St.'s ability not to confine their sound to one box. Throughout the release, there are more light-hearted, sax-filled moments, like in "Marching" with Mondo Mondo and celestial ones like "Thoughts." And then Tripp St. changes up the energy entirely on tracks like "Dream Soup," "Funk Me Up," and "Flu," throwing down glitchy goodness that makes your whole body wiggle.
It's difficult just choosing a favorite track off this release; every piece of Different Worlds conjures up an array of incredible and different emotions. A few favorites, though, were "Flu," "Funk Me Up," and "Optimist." "Flu" and "Funk Me Up" are electric and hypnotize you as you sway and move to the beats. "Optimist" gives off that sunrise set kind of vibe, surrounded by beautiful souls as the sounds melt your worries away and a new day begins.
While the mystery of who Tripp St. is will continue, we will continue to enjoy the abundance of sounds that this brilliant tastemaker is pushing forth. Stream Different Worlds on your preferred music platform and let us know which tracks were your favorite in the comments!
Stream Tripp St. – Different Worlds on Spotify:
---
Tripp St. – Different Worlds – Tracklist:
Thoughts
Legacy
Different Worlds
Grail
Funk Me Up
Tripp St, Mondo Mondo – Priceless
Dream Soup
Elixir
Flu
Aloha
Optimist
Tripp St, Mondo Mondo – Marching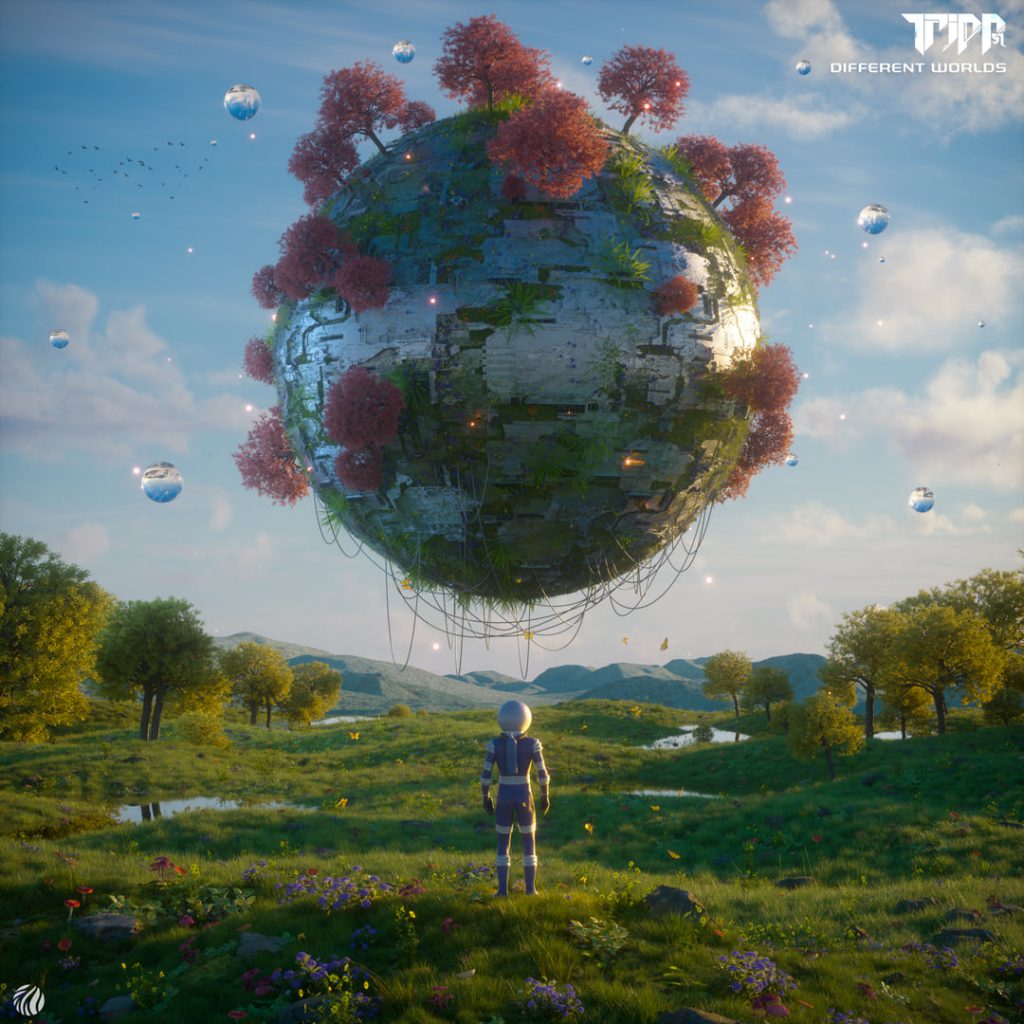 ---
Connect with Tripp St. on Social Media:
Facebook | Twitter | Instagram | SoundCloud | Twitch