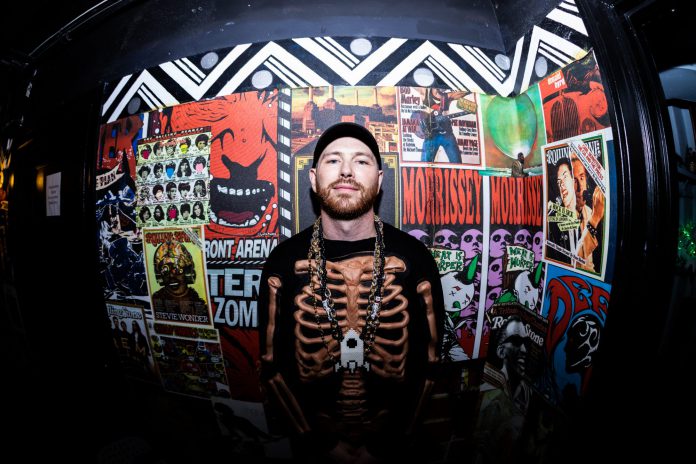 Space Yacht co-founder LondonBridge is set to take the stage at Escape Halloween this year and is getting everyone hyped with some tunes.
---
There's just something special about Escape Halloween. Sure, it's one of the largest festivals centered around the spookiest of holidays, but that's only one aspect that makes it so great. From the production to the DJs taking the stage, the Halloween magic is in the air and pushes artists to be more dynamic and have some fun along the way. One of those artists who has fallen in love with the festival over the years is LondonBridge, and he's set to grace the stage on Saturday, October 30 with an impressive set.
LondonBridge is a man of many talents and continues to grow with each passing day. Not only has he unleashed some fantastic tunes and dominated the decks, but also co-founded Space Yacht, allowing him to further display his passion for curation as well. Space Yacht's parties have become legendary due in part to his tastemaking talents, and those have continued to be prominent with their new label that shines a light on rising artists.
Previous editions of Escape Halloween have seen Space Yacht as a force to be reckoned with, but now it's LondonBridge's time to shine when he takes the stage. While we can only expect him to throw down some absolute heat, ahead of his set he dropped off a playlist that's filled to the brim with some of his favorite tunes from artists like Whenuknow, Vouti, CLB, Casmalia, and more to get everyone hyped ahead of the show.
Tickets for Escape Halloween are on sale now. Tune in to the playlist below and head over to their website to grab them if you plan to celebrate spooky season in style!
Stream the LondonBridge's Escape Halloween Pre-Party Playlist on Spotify:
---
Connect with LondonBridge on Social Media:
Facebook | Twitter | Instagram | SoundCloud