Multi-talented producer Elephante's album Heavy Glow marks his debut on 88Rising, and was definitely worth the wait!
---
With the releases of his highly acclaimed albums, I Am the Elephante and Glass Mansion, Tim Wu, aka Elephante, has carved his own lane in the dance music scene. Combining the best of progressive house and pop, with emotive songwriting and more recently, alt-rock influences, Elphante offers afresh perspective. Lately he's taken more control and elevates his production to the next level by playing guitar and singing on his own tracks.
After nearly three years since his last album, he returns with his brand new Heavy Glow. The 10-track LP finds its home on 88Rising, which has become a leading voice for Asian American artists across all genres. Known for cultivating AAPI talent, their innovative vision and cultural impact are evident in the community, and are the perfect match for Elephante's latest offering.
Heavy Glow illuminates Elephante's journey as he draws on personal experience as well as our collective experience over the pandemic to craft an introspective album. In his storytelling, he still is able to get listeners grooving along from start to finish, despite some heavier themes.
Listen to the long-awaited Heavy Glow on your favorite streaming platform and keep reading for my thoughts on the album!
Stream Elephante – Heavy Glow on Spotify:
---
Elephante welcome us into Heavy Glow with the opening track "Break" featuring Tiina.
Immediately, an acsending synth melody combines with piano chords, and electric guitar grab hold before the track opens into a glitchy drop, all distinctly Elephante. Right away our attention is captured and had me so glad that Elephante's back. Next comes the long-awaited single "Dopamine." Throughout his Diamond Days Tour, this track was a highlight of his sets with the audience singing along to its addicting hook.
Featured single "Down This Road" has Elephante taking on vocals, drums and guitar. It's a testament to his evolution as a songwriter and producer, showing off his ability to pull inspiration from non-electronic genres. Glossy guitar wraps around his evocative lyrics that sing about falling into old patterns of love and not looking back. The guitar breaks into an uplifting drop that seamlessly blends future house with alt-rock.
The hits keep on rolling with lead single "High Water."
Elephante opens up about his past opioid addiction, withdrawal, and fight to stay above water. His mastery over guitar shines brightly here as he pulls us through his emotional low in such a moving way. "Departed" takes a somber turn, reflecting on hurt and heartbreak to a full, almost cinematic backsound before we're swept away in "Holy Ghosts."
With the pandemic's impact permeating through our lives in ways we never could have imagined, "Holy Ghosts" reflects his yearning for life and connection in the midst of isolation. The magic is how he takes this low and creates nostalgia through sound. Reverb soaked synths, resounding pads and rolling percussion feel dreamlike and escapist.
"Tired of Being Tired" is not only extremely relatable but presents in a fun, pop-foward way. I found myself singing along and dancing with cathartic abandon. The next track "Running" feels more hopeful and is driven by dynamic percussion and flashing synths. Its pace is motivating, urging listeners to shake the negative emotions and go after something better. The album brings us on a journey mirroring the last two years and "Running" represents the glimmer of optimism we started to feel this summer.
Elephante brings singer Dresage on for "Prism" which glistens and lifts the veil of sadness we've been carrying to help us see the "Light On" ahead. Heavy Glow closes with the most optimistic track, leaving us on a high. For the last time, Elephante sings on the track and coaxes us in with his warmth and vulnerability.
Over the course of two years, Elephante was able to road test and refine the tracks on Heavy Glow. It's safe to say this album was absolutely worth the wait. With its themes around overcoming adversity and finding hope, Elephante's experiences also created a timely reflection of what we all went through the past two years. I can't wait to hear these songs live after having Heavy Glow on repeat.
---
Elephante – Heavy Glow – Tracklist:
Break (feat. Tiina)
Dopamine
Down This Road
High Water
Departed
Holy Ghosts
Tired of Being Tired
Running
Prism (feat. Dresage)
Light On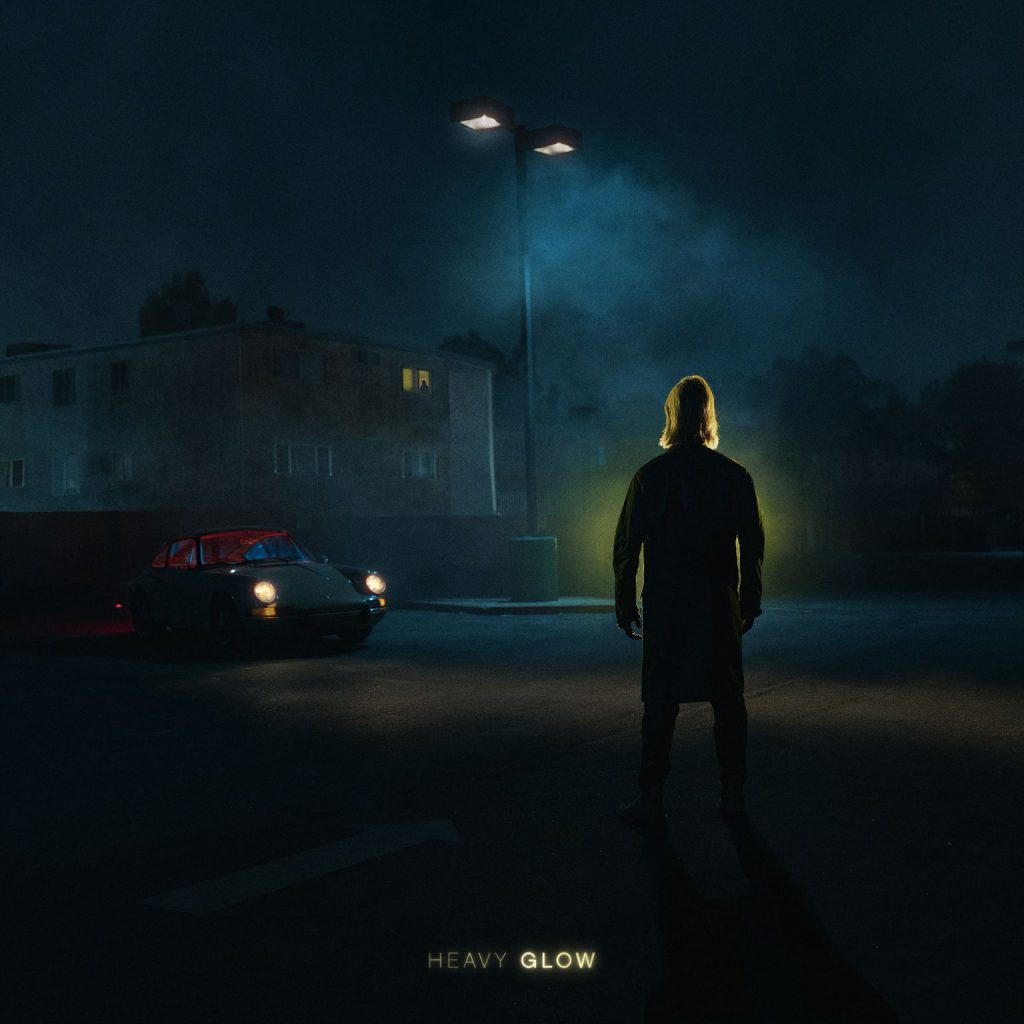 ---
Follow Elephante on Social Media:
Website | Facebook | Twitter | Instagram | SoundCloud | YouTube | Twitch