Just in time for spooky season, The Dance Of Death EP is packed with SHADES' spine-tingling, distinctive sounds.
---
Alix Perez and Eprom are two of the most talented and influential sound designers that have ever graced this corner of bass music. When combined, they create the absolutely unstoppable and lethal duo known as SHADES. Since joining brainpower, the duo has been pushing forth some of the craziest and most unique sounds – ones that listeners just cannot get enough of. Releases like the Night The Dreadless Angel EP and "Two One Six" perfectly highlight how these two are innovating with their sound, and now they're back with their latest release, The Dance Of Death.
The Dance Of Death, in typical SHADES fashion, is packed with wicked and ominous sounds fans know and crave. The EP even includes some tunes we've been waiting for since hearing them in SHADES' Digital Mirage stream last year. Within the four tracks, we see the duo's versatile sound design.
Alix Perez and Eprom are two of the most unique talents to ever exist, from labels to solo projects and beyond. They are masterminds and wizards of sound, and The Dance Of Death is yet another reminder of that. It's been a couple of years since the duo released an EP, and it was beyond worth the wait.
Stream The Dance Of Death on your preferred music platform, and let us know which track was your favorite in the comments! Read on for a more in-depth dive into the EP.
Stream SHADES – The Dance Of Death on Spotify:
---
After starting off on a more mysterious, mellow note, the rest of the EP met us with that foreboding SHADES energy we hold near and dear to our hearts.
Starting with "The Creation," they kick things off with a more ambient track. This was pleasantly unexpected, and its dark underlying tones hinted at what was to come. Preparing for a whirlwind of those beloved SHADES soundscapes, we had barely understood the fate we were about to meet.
"The Corruption" was the first release off the EP, and only left us craving more. The track was packed with signature Shades drums and kicks, and of course, consisted of dark, bumping basslines. Alix Perez and Eprom create this unique distortion that makes every single hair on your body stand up, and "The Corruption" is chock full of that.
The last two tracks on The Dance Of Death, "Eternal Rain Descending" and "The Last Judgement" with MC GQ are the perfect testament to exactly what Shades is all about. The sound design is dark, wavey, tastefully ominous, and instantly makes your jaw drop and your hips move. The vocal snippets gave these tracks that little extra oomph and something we will all be shouting when we hear the tracks in real life. I've had both of them on repeat since the EP dropped and cannot wait to hear them both played out on a massive system.
With every SHADES release, the love we have for their music grows deeper and deeper because they consistently bring something fresh to bass music, all while weaving in their signature sounds. Their music is the perfect concoction for the spooky season. I'm so excited to hear what they release next!
---
SHADES – The Dance Of Death – Tracklist:
The Creation
The Corruption
Enternal Rain Descending
Shades, MC GQ – The Last Judgement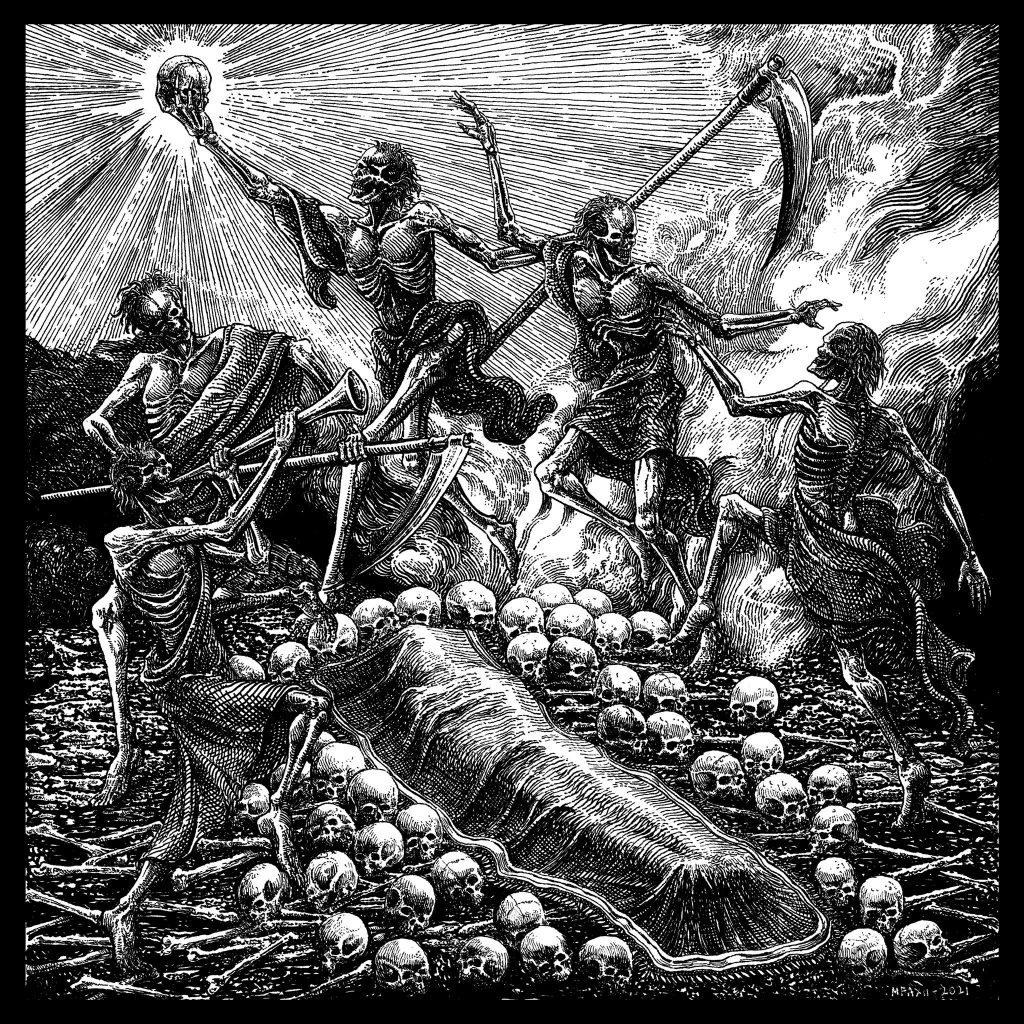 ---
Connect with SHADES on Social Media:
Website | Facebook | Instagram | SoundCloud | YouTube