Multi-talented producer Dabin offers serenity and captivates hearts with his third album, Between Broken, out now on Seeking Blue.
---
Dabin Lee is a master of creating emotive, melodic music that combines acoustic and electronic elements, with him often playing piano, drums, and guitar on his tracks. His 2019 album Wild Youth showcased the refinement of his ethereal sound and offered a balance between melodic dubstep creations of his past to dance-pop tracks that pull at the heartstrings. He returns with his highly-anticipated third album Between Broken, featuring previously released singles "Drown" featuring Mokita, "When This Is Over" with Nurko and Donovan Woods, and "Feel Like" featuring Cappa.
Eliciting serenity through its soundscapes and exploring themes of love, heartbreak, and loss, Between Broken is another deeply emotional and moving album. Dabin continues to blend different genres with electronic, this time incorporating more alternative and pop influences. The 13-track album dives deeper into songwriting with lyrics that capture the ebbs and flows of the human experience. They invite listeners to be introspective and reframe their perspectives.
Dabin's thoughtfulness into the album's meaning of stepping back to find reverence in the moments between our biggest challenges or lows goes beyond the songs. Gold veins running throughout the album's artwork pay homage to the Japanese art of kintsugi, where broken pottery is mended with gold to recreate it in a new, beautiful way – much like how we should all approach fixing ourselves.
Listen to Between Broken on your favorite streaming platform and read on for a deeper dive into the tracks on this new album from Dabin!
Stream Dabin – Between Broken on Spotify:
---
Between Broken begins with its title track and surrounds us in Dabin's familiar, alluring melodies.
An ethereal instrumental with nature sounds, his signature guitar, and suspended harmonies welcome us with open arms into the album. The piano runs wash serenity over the song before an acoustic guitar introduces "When This Is Over" with Nurko and Donovan Woods. Drumline snares in the build open up into a future bass drop reminiscent of his close friend Said The Sky's productions. It's clear that the two artists inspire one another and because of this, "When This Is Over" is one of my favorite tracks.
"Drown" highlights another beautiful guitar melody and Mokita's soothing vocals. The song is uplifting and warm, surrounding the listener with the unconditional love sung in its lyrics. Dabin collaborates with MYRNE on "Again," which features bright synths and a steady drum hit on each downbeat. The energy shifts in the more pensive and calming "Starbright." Trella sings about yearning and wishing on a star. Dabin wonderfully evokes the feeling of looking into the night sky and longing to be close with the person you love. "Starbright" will definitely tug at your heartstrings.
Dabin spares no chances to showcase his penchant for emtional storytelling through guitar. This is evident in "Komorebi."
The only other instrumental track on Between Broken is grounded in a solemn melody and resounding percussion. Once again, he creates a moving track using his mastery of the electric guitar. The energy shifts into a lighter, dreamy space with the pop-forward "Smoke Signals" before returning to the solemnity of "Holding On" featuring Lowell.
Dabin draws on influences from other genres for this album, including "Forever" featuring Koste which leans indie-alternative, "Ready" with William Black and Xxajii who brings a pop-punk flair, and "Hope it Hurts" featuring nostalgic, emo vocals from Essenger. These inclusions were deliberate as Dabin sought to define his sound that incorporated the music he loves. Fans are sure to love Between Broken as it succeeds in introducing new genres without departing too far from his signature sound.
Rounding out Between Broken is "Remember" featuring Noelle Johnson and the final single, "Feel Like" featuring Cappa. Both add to the cohesiveness of the album through their effervescent, serene qualities as a vocal-driven, acoustic pop song. Dabin once again delivers an impressive collection that is relatable and emotional to further cement his status as an artist to keep your eye on in the scene.
---
Dabin – Between Broken – Tracklist:
Between Broken
When This is Over feat. Nurko and Donovan Woods
Drown feat. Mokita
Again feat. MYRNE
Starbright feat. Trella
Komorebi
Smoke Signals
Holding On feat. Lowell
Forever feat. Koste
Ready feat. William Black and Xxajii
Hope it Hurts feat. Essenger
Remember feat. Noelle Johnson
Feel Like feat. Cappa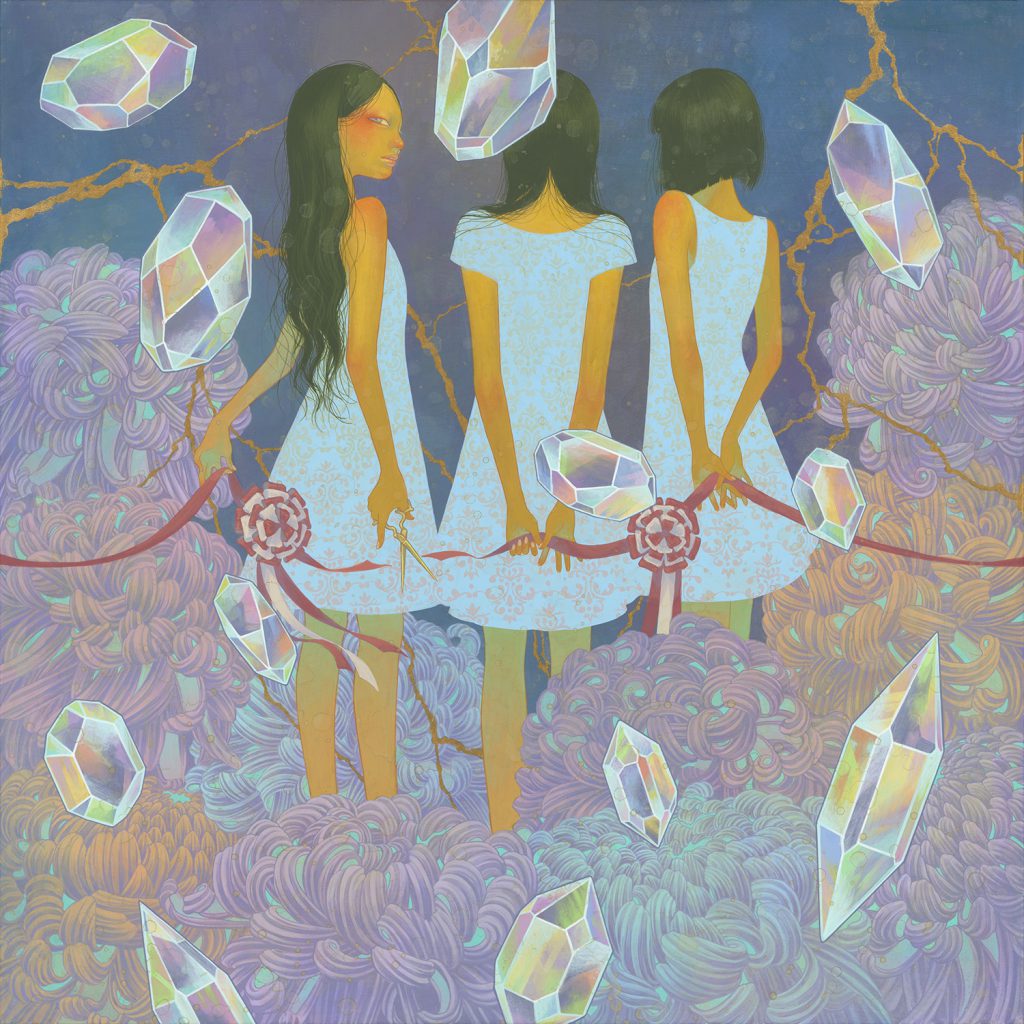 ---
Follow Dabin on Social Media:
Website | Facebook | Twitter | Instagram | SoundCloud