Wenzday is gaining ground in the scene with her impactful releases and performances but remains true to her family and culture.
---
Taylor Chung is a classically trained vocalist, but don't let that fool you into thinking that her music production under the alias Wenzday is light and ethereal. When she began producing there were two things that were channeled into nearly every track – themes of heartbreak and heavy bass sounds. While she hasn't strayed far from heartbreak over the years, her sound has broadened in scope. Where early releases were decidedly dubstep and bass house, she's added other styles to her discography as far as progressive house which has not only has kept her early fans satisfied but allowed her to gain new audiences as well.
While many DJs have interesting name-origin stories, only some treat their alias as a persona. For Wenzday, the name is so much more than just its origin and it plays into her entire production style and stage presence – it truly allows her music to be expansive and emotional in a way that Taylor cannot. Beyond her name, Wenzday challenges the status quo in the industry at every turn. One of the things she challenges is the place for female artists in electronic music and surrounds herself with successful, talented people that can help drive her forward. Her approach is to simply be the best talent that she can be in every aspect of her art; from production to live sets to fashion and merch.
To sum it up, Wenzday is simply a driven, talented artist who always puts her heart and soul into her craft, and her recent release and debut on mau5trap, "The One," only further proves that. Not only was the original version of the tune stunning, but she took it to the next level by recording a live version that saw her showcase her roots in the realm of rock and vocal prowess as well. Check it out below, download or stream "The One" on your preferred platform, and read on for the full conversation with Wenzday.
Watch Wenzday – The One (Live Version) on YouTube:
---
Hey Taylor! It's great to connect with you today. I know that you grew up in San Francisco and then moved to LA which seems to be your adopted home. How does the LA scene inspire you?
100% accurate. My brother and I were connected to LA from childhood, and my dad still works in LA, so we were always back and forth a lot. From a young age, I just connected more with the kids in Southern California. I still have some great friends from the Bay, but I would be waiting to get to LA because those were more of my friends, and I was definitely a little "sea in my face" kid.
I still draw a lot of inspiration from San Fernando Valley, I just think a lot of the things that I was interested in when it came to fashion and music and art were thriving down here at the time. I think that's definitely changing, but I think that LA is still certainly a hub. I definitely draw inspiration from that in my music, my artwork, and just even day-to-day style as well.
I was thrilled to learn that your name is a reference to Wednesday Addams who you describe as "a very strong and independently thinking female." You have definitely followed in her footsteps! Tell us why this is so important to you?
I always loved the concept of dress up and becoming a character and I always said that I wanted my DJ persona to be a hyperbolized version of Taylor. So if Taylor couldn't do something, the artist I'm portraying could. And also when tackling topics like heartbreak and breakups. There were times I went through very emotional situations before a show. Taylor was probably having a meltdown and crying but then Wenzday turns on and can channel that.
Also, I'm Korean, Japanese, and American, so I wanted a character that if I went overseas, we didn't have to speak the same language. But if you saw a photo of Wednesday, then you knew, OK, that's what this is about. I wanted to transcend American fandom. So there's a lot of different levels to it, but I guess primarily it's being able to channel myself into something. And I find that when I have a character and point of reference, I can have more fun in my writing as well. Because maybe Wenzday will say something that Taylor doesn't want to say. You guys know my music, I can get kind of savage and call people out. [Laughs] So it's fun.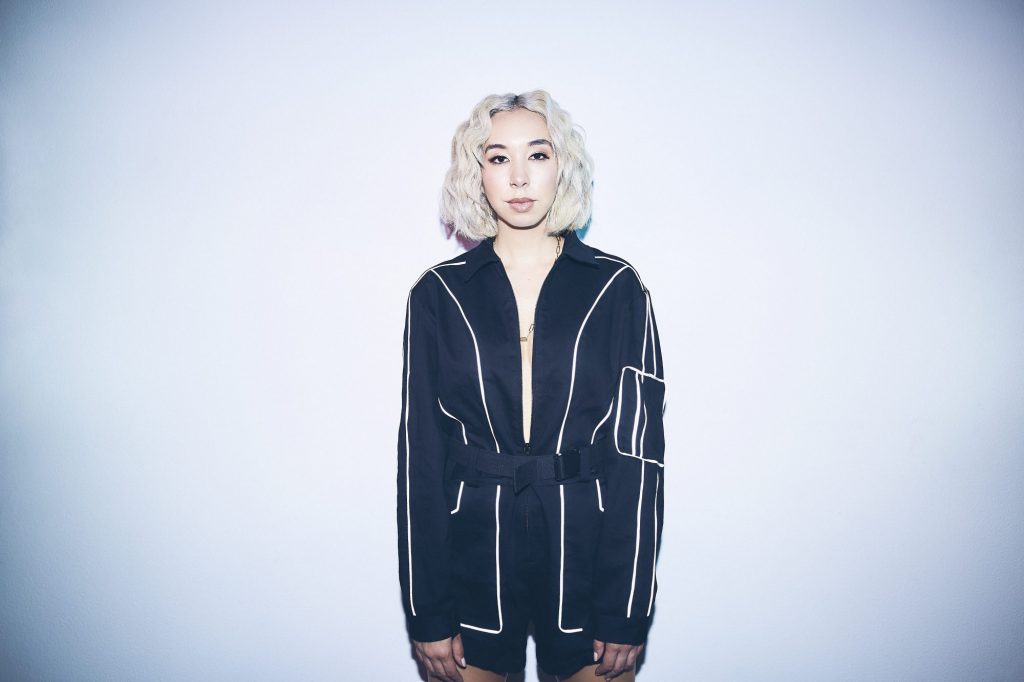 We recently spoke with Callie Reiff who has some interesting parallels with you including her bass style, holding a "youngest DJ" title (Playboy Mansion for you, Webster Hall for her), and being active in fashion as well as music. Both of you are strong females, yet you've both spoken positively about a scene that isn't always favorable to women. Do you think times are improving for women in music?
I always put this out there as a disclaimer, many people know my brother is Dack Janiels. He and his peers, who have now become my peers, gave me so much support. I would not be where I am without them. I always want to put it out there that I'm gracious for the men in my life because I haven't had so many negative experiences, partly because of them. So I'm very blessed.
That being said, I think the situation is improving every day. When I first started as an open format, DJ, there weren't women doing what I was doing. Sam Ronson was about it. She's incredible, but that wasn't necessarily the trajectory I wanted to take. What's improving is that there are more women doing it publicly. Anytime you want to do something, what's the path? Or what's the roadmap? Now that roadmap is out there. It's not so foreign.
I just saw the other day, we now have a DJ/producer Barbie doll. We're now showing this as a career path for females. I think there will be less pushback because of that. You wouldn't have pushback on a female doctor, right?
And here's the thing, as long as you're the best person in the room and don't give anyone a reason to criticize you or judge you, or question you, it won't matter. At the end of the set, you're going to come out with new fans. I always tell people, and this is for men or women who want to start DJing, you have to know how to do everything. You're the sound guy, you're tech support, when you have that arsenal and that skill set, again, when you get up on that stage, no one can really question your gender or sexuality or whatever. Now you're just the best person for the job
Around the time you released Heartbreak House you said that heartbreak is a part of all your creations – and you were speaking to a specific breakup at the time. And, of course, your fans are "Heartbreakers." A couple of years on, is heartbreak still your foundation?
You know, it's so funny because I'm not always this sad person. [Laughs] Again, this goes into this hyperbolized version, right? It just so happens that I just find the majority of my inspiration through breakups and breakup songs. Even being in really happy relationships I'm writing these really sad songs and my partners are like, "Really?!?"
It's a universal topic and it's really fascinating to me because there are different stages of heartbreak, there are different reasons for it. Sometimes it just doesn't work out. Sometimes you really want something to work out. Sometimes it's like star-crossed lovers. It's something I've got a lot of experience with and it's really fun to write in that space. There are so many ways you can go with it and be so relatable. It can be the really angry I'm going to break his car with a baseball bat scenario or just the sad time getting over it as well.
I don't always write my songs about one singular person. It's a conglomerate of different people and experiences and hyperbolized versions and exaggerated situations. Then again, I really did break up with someone at the DoubleTree. But when you put it in a line it becomes a joke. At the time, I was really sad about it. And now every time I pass the DoubleTree I laugh! Like, really? It couldn't have been a Four Seasons? It helps with the healing process.
Speaking of releases, you recently released "The One" on mau5trap, and, wow, what a fantastic tune! Of course, this speaks of heartbreak as well, but seemingly for the other party. Tell us a little more about this track, how it landed on mau5trap, and who did the vocals.
I had just come out with "Actin' Up" which was really heavy bass house. And then I did "Outside" which was a little more on the housier, almost deep house side. Then I was like, "Hey, where do I go?" I always write poems, that's how I journal, so I had the lyrics. I thought it would be weird for me to get someone else to sing these words because on "Outside" with Myke Terry, we wrote that together so we shared the experience. When I was reading the poem I felt that I could swing it. So it was really important to me so I recorded the demo.
I sent it to my good friend Dan Whittemore who's an incredible songwriter in the pop space and asked what he thought. He suggested that we get in the studio together and it was the first time I really collaborated with someone else on so many aspects of the production. I felt like a pop star! This is how they do it! [Laughs]
So I had that as a demo and I sent it to my team, and they said "What is this? This is very different." At the time, mau5trap had heard the normal Wenzday pack and wanted something more personal – and this is as personal as I get. We sent it over and they responded 10 minutes later! That was really cool for me as a producer DJ, you pour your heart into a song and then you send it off in an email and you really hope that they like it and that is a very terrifying moment.
Fast forward and we decided with the mau5trap team to do an acoustic version as well. As a singer, I actually had a band myself. We'd never really done something like this and so that's the video we just released, a live session recording with a full band. I have an incredible group of musicians backing me: Vinnie Ferra on bass, Ryan Dean on drums, and Martin Estrada on guitar. And then Dan, who is my co-writer, is on keys and singing backup vocals as well. These are all musicians that tour professionally with acts like Halsey and Selena Gomez. So it was really cool for me to be in a room with these guys!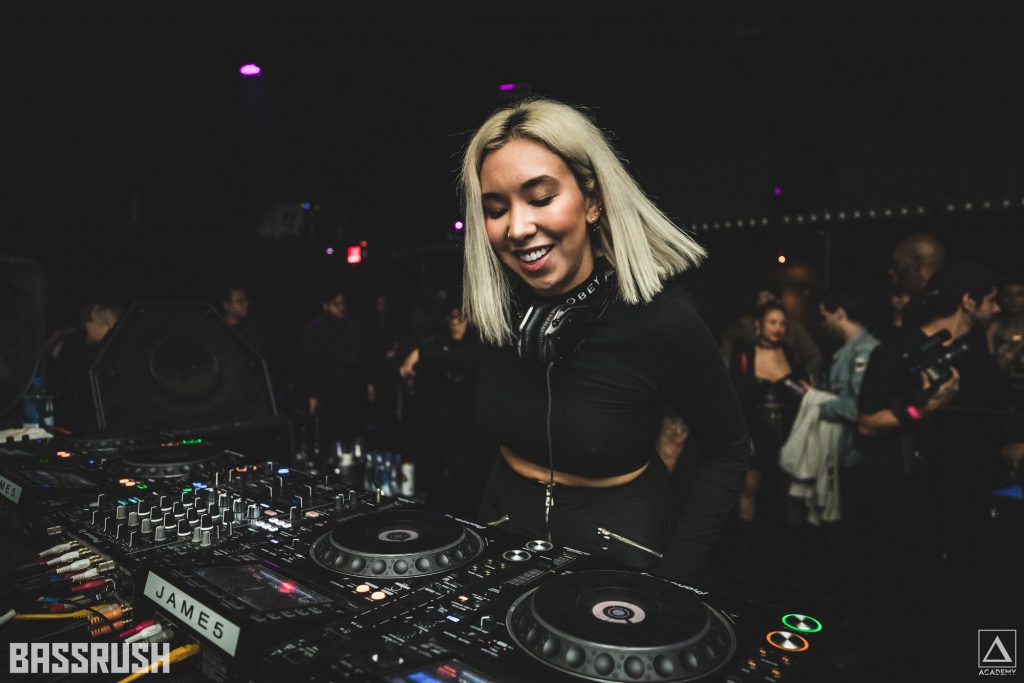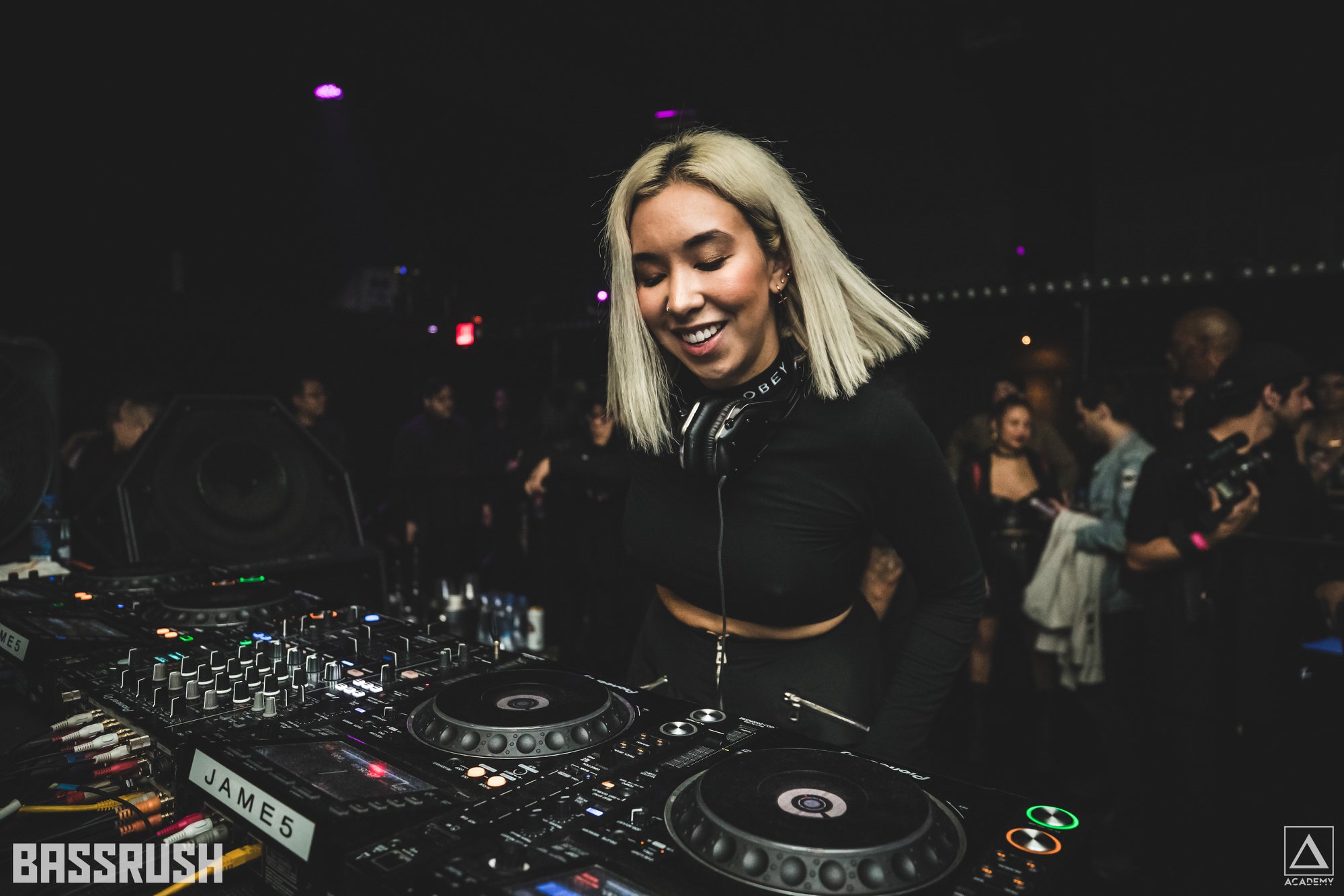 You and your brother Tanner (Dack Janiels) have an incredible relationship that extends into your work together on 40 Oz Cult which you've described as "the opposite of bottle service." You've also said you dream of a Las Vegas residency, but that's the land of bottle service. Any thoughts on how you could reconcile this? Could you convince a club to serve nothing but 40's?
It's funny because this came from when I was doing open format. That's where I existed from Wednesday to Sunday where I was DJing these open format clubs. And my brother just flew down to LA and was witnessing this, so it became this inside joke, because, believe me, I love a nightclub moment! I think there's an art form in taking people on a journey from 10pm to 2am. I think there's an art form in getting people excited enough to want to spend sometimes a yearly salary at the table. It's just a really fascinating environment.
So we were mocking it, but at the same time, that scene has employed DJs for years. We really can't have one without the other. As a DJ I started asking myself, "Where can I get that?" Las Vegas is the highest form of stability and especially as a female if I wanted to start a family and maybe not tour all the time. Where could I go so that I could still do what I love and live in a place where I could build my dream house or my dream studio, and be able to entertain people and share my music?
So that's my dream because you can't tour forever. I look at Steve Aoki, and I'm like, that man is an animal! He's wild and all over the place and never stops. But that's not for everyone. And I was born in Las Vegas, so it's also like home.
People don't realize that Vegas is so much more than the strip and it's a pretty magical place when you escape the madness.
Exactly! When I go I'm eating in Chinatown, I'm not eating in Michael Mina restaurants or something. Wait, you were asking about 40oz and I totally went the wrong way!
It's totally fine! The idea was simply, what would that residency look like for you?
You can probably name on your hand the five DJs who have held these thrones in Vegas, right? But that's also changing. I think Shaq getting a residency in Vegas is a huge win for bass music. Because what that's saying is you have someone as corporate and mainstream as Shaq introducing people to a sound that may not be corporate mainstream.
Now more people are becoming fans of that genre. The money for those artists goes up, demand for those artists goes up, the opportunities for those artists go up. I think it's a really cool time, not only in nightclub bottle service culture but also for the scene, that people are willing to not just listen to prog house or big room or house music in those kinds of settings. 
And that was the thing for 40oz, it would be really funny to do a takeover of a really nice bottle service club. Then it's heavier, you know, with riddim and bass house. It's always entertaining for us to joke about because it's so different. But now it's kind of happening. would love nothing more than for 40oz to give artists a platform to the mainstream and, at the end of the day, to make money.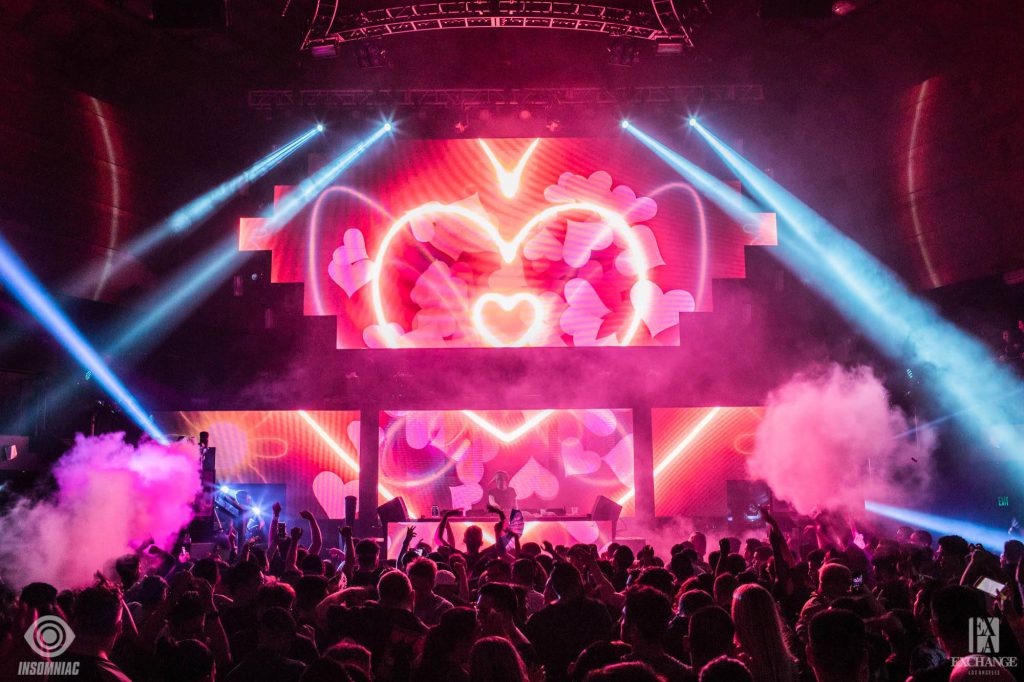 What can Wenzday fans expect for the rest of 2021 and into 2022? Are you focused on production? Touring? Local clubs? We need to know!
So the rest of September I'm actually home, which is probably much needed because you can probably hear my voice. It was very dusty at Nocturnal, so I'm struggling a little bit. On October 1 I'll be at Cervantes' and on October 2 I'll be at Spring Awakening on the night bass stage. I may have some other surprises in Chicago for that weekend, I can't confirm or deny it. [Laughs] 
With the way 2020 and 2021 happened, I had a lot of music produced because obviously, we were home. I had music signed through the end of the year, and it's been signed, which is actually really nice because now I can put a lot of time into my live show. And then on top of that, I'm working on a new concept EP for 2022. So, yes, I'm very excited. 
For the live show, I'm very visuals heavy, I like telling a story and call my sets Heartbreak House sets. So I'll do a regular set, or I'll do a Heartbreak House set, which is if I'm at EDC and I get a Corona Beach set, I'll do one regular festival set and then a Heartbreak House set. That can be really fun and a challenge because it kind of gives me a box that I have to work within.
Let's wrap up with something fun! You are a sushi lover, so we need to know your favorite sushi place in LA. I'm a fan of Sugarfish, but now that they are in NYC as well, the Santa Monica outpost doesn't feel as special. What's a place in LA that is really just a unique LA experience?
My favorite sushi place is in West Hollywood and it's called Sushiya on Sunset. I grew up going there and the owners are very good friends of ours. That is my number one spot. But it's a lot more traditional, I guess. Sugarfish is kind of its own experience which I love! But it's very different. You have to go in wanting that and be prepared to wait for it, you know? So it's definitely Sushiya for the traditional experience.
---
Follow Wenzday on Social Media:
Website | Facebook | Twitter | Instagram | SoundCloud | YouTube