WENZDAY stopped by to chat about her recent release Heartbreak House, her experience at ICON Collective, and more!
---
Hailing from the Bay Area but now calling Los Angeles her home, Taylor Chung aka WENZDAY started her career as a classically trained vocalist before making the jump behind the decks. Honing her skills behind the decks with sets at nightclubs and even at the Playboy Mansion, she also leveled up after attending ICON Collective and graduating from the school.
WENZDAY also co-founded streetwear brand and label 40oz Cult with her brother, Dack Janiels, and HAMi, but has gone on to release music on other imprints ranging from Dim Mak to Doom Records. Additionally, she just dropped a solid four-track EP dubbed Heartbreak House on Insomniac's IN / ROTATION that we simply can't get enough of.
With some massive sets in her rearview mirror at festivals like Beyond Wonderland SoCal along with the release of her latest EP, we caught up with WENZDAY to get some insight into her career as an artist so far. Stream her exclusive guest mix below and read on for our chat with this rising star in the electronic music scene!
Stream EDMID Guest Mix 163 || WENZDAY on SoundCloud:
---
Hi WENZDAY, thanks for taking the time to chat with us today and congratulations on your recent set at Beyond Wonderland SoCal! What was it like playing this year and how do you personally prepare for sets at festivals like that one?
Thank you for the interview! Beyond Wonderland was absolutely incredible. Beyond was one of the first raves I attended as a fan so it was a dream come true to play the Queen's Domain stage this year.
When it comes to preparing for sets I definitely have my favorites and my originals and remixes that I have to play out. After that, I like to just have fun and play new music from emerging artists and my friends in the scene. Sometimes I'm even adding songs right up until I go onstage. I have a variety of releases from house to dubstep so I want my sets to reflect that.
You have a storied history of DJing as well as producing, including being the youngest person ever to play at the Playboy mansion. What first drew you to DJing? What keeps bringing you back?
I saw DJ AM perform in 2005 and I was completely captivated. I was in awe of his turntablist skills, how he was able to mix different genres, and how he could keep a crowd on their toes for the entirety of his set. After I saw him play I went home and told my dad that I wanted to be a DJ. I was really lucky because at that time he was throwing parties and events and through him, I was able to meet some incredible DJs who took me under their wing. I truly love what I do and cannot imagine doing anything else. I love and respect all genres of music and the art of taking people on a musical journey whether its at an intimate venue or a huge festival.
"Heartbreak House", your latest single, is a bass house banger featuring rapper Kevin Flum. How did it come together?
Thank you! It's one of my favorite songs I've ever written! Kevin and I met last year at EDC because he was there performing with SAYMYNAME. I had been a fan of his for a minute and really wanted him on a track and almost a year later it finally happened!
Heartbreak House is a concept EP about my most recent breakup so I was really being really picky about my collaborations and features. When I sent Kevin the instrumental, I sent this long email with Inspo photos, a story about the concept and inspiration behind it. 9 hours later he sent me his verses and the rest is history!
As a graduate of ICON Collective, what was your experience like when taking classes and is there one specific piece of advice that sticks with you to this day?
Attending Icon Collective changed my life. I learned so much there both in terms of music production and what it means to be a developing artist. I walked in barely knowing how to open Ableton and left with some lifelong friends and mentors and the confidence to make my ideas a reality.
One piece of advice that has stuck with me was from my mentor and now good friend, Valente Bertelli. I was having a mental breakdown in the first month of school questioning if I was good enough to be there because I felt like nothing I was writing was good. He quoted Ira Glass and said, "For the first couple years you make stuff, it's just not that good. It's trying to be good, it has potential, but it's not. But your taste, the thing that got you into the game, is still killer. And your taste is why your work disappoints you." This quote changed my life and I always remind myself of it when I get frustrated.
Your brother, Dack Janiels, is also an artist who has seen some success with festivals and releases. What's it like having a sibling who is also in the scene, especially one who produces music in a similar genre?
Tanner (Dack Janiels) is not only my brother but one of my best friends. He and I have an incredible relationship where we not only support each other but push each other to be our best self and artist. We actually live together as well which is really helpful because we are constantly bouncing ideas off each other and working together on our company 40oz Cult. It's refreshing to have an energy around that only wants the best for you and we know that our individual success only means more opportunities for both of us.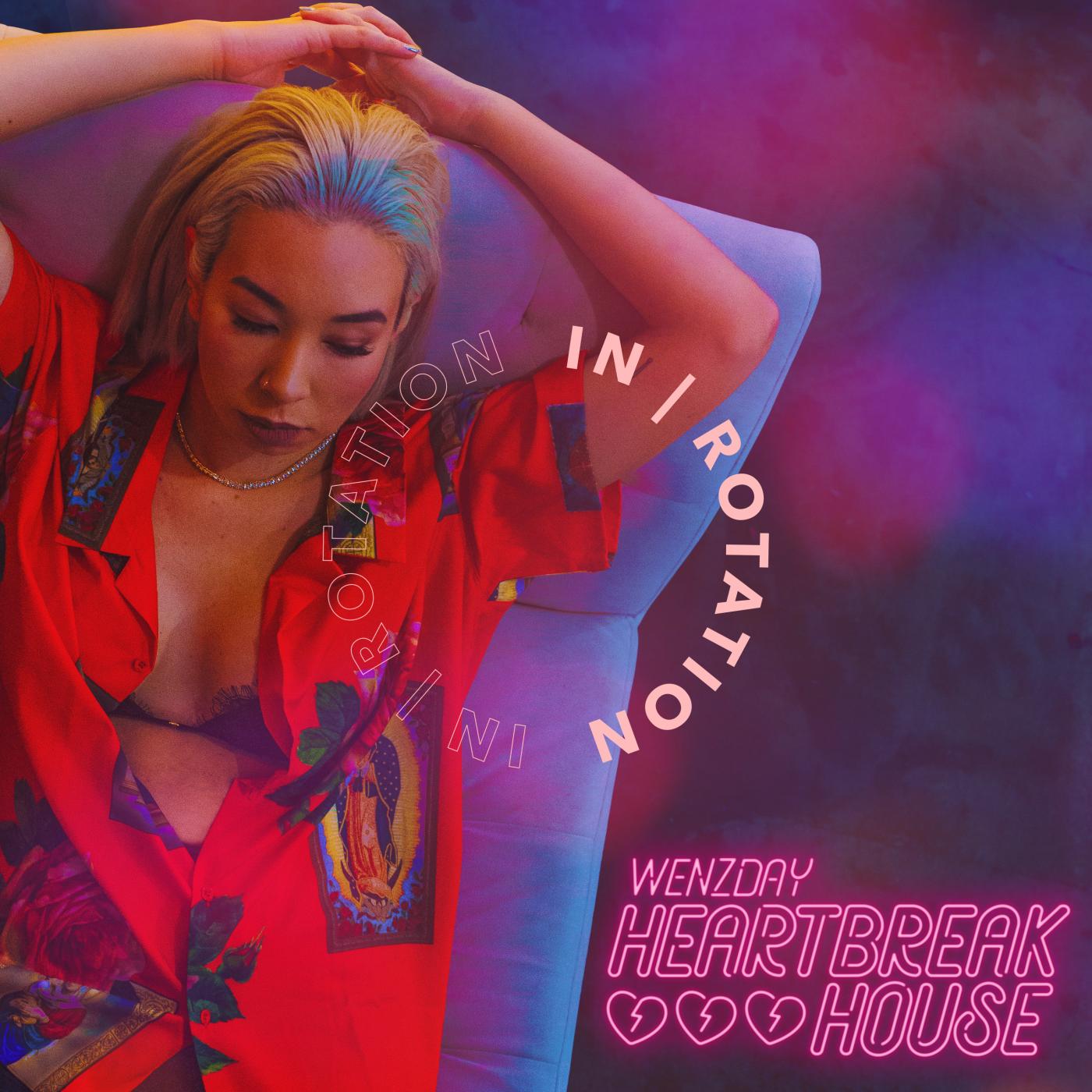 You and your brother also run a successful clothing brand/label, 40z Cult. Can you talk a little bit about how it was created and what draws you to fashion?
I have always been interested in fashion. It's another way that I love to express myself and have dabbled in modeling over the years–working with and learning from various designers and brands. 40oz Cult is a collective, clothing company, and record label owned by myself, my brother, and our best friend Erik (HAMi). The idea behind 40oz Cult is the opposite of bottle service culture (a space I was working in for years as an open format DJ) and is all about inclusivity.
The idea was actually started by Tanner and Erik Hamamoto (who is professional skateboarder) because of their love for skateboard culture and fashion. I later joined the company as they started to expand the collection and now work as an A&R for the label, run the social media, and work closely with the guys on designing new items and throwing takeover shows.
Continuing on that, how do you see fashion and electronic music collide? Or are they two separate things?
I think that while fashion and music have a very symbiotic relationship, but unfortunately you don't see that many over the top outfits from DJs like you would in the pop scene. I think this is because of the lifestyle of traveling on a tight schedule from show to show, you see a lot of DJs in athletic wear or comfortable, casual looks that make for an easy transition. That being said, there are tons of artists who have worked in their personal fashion sense into the aesthetic of their shows. Artists like Moksi and Peggy Gou always come looking correct.
I have always used fashion as a way to express myself and love working with brands to mix and match pieces for my shows that also work with my visuals to create a whole vibe. I make an effort to find pieces that I can change into quickly, are comfortable, and that pack well so I get the best of both worlds.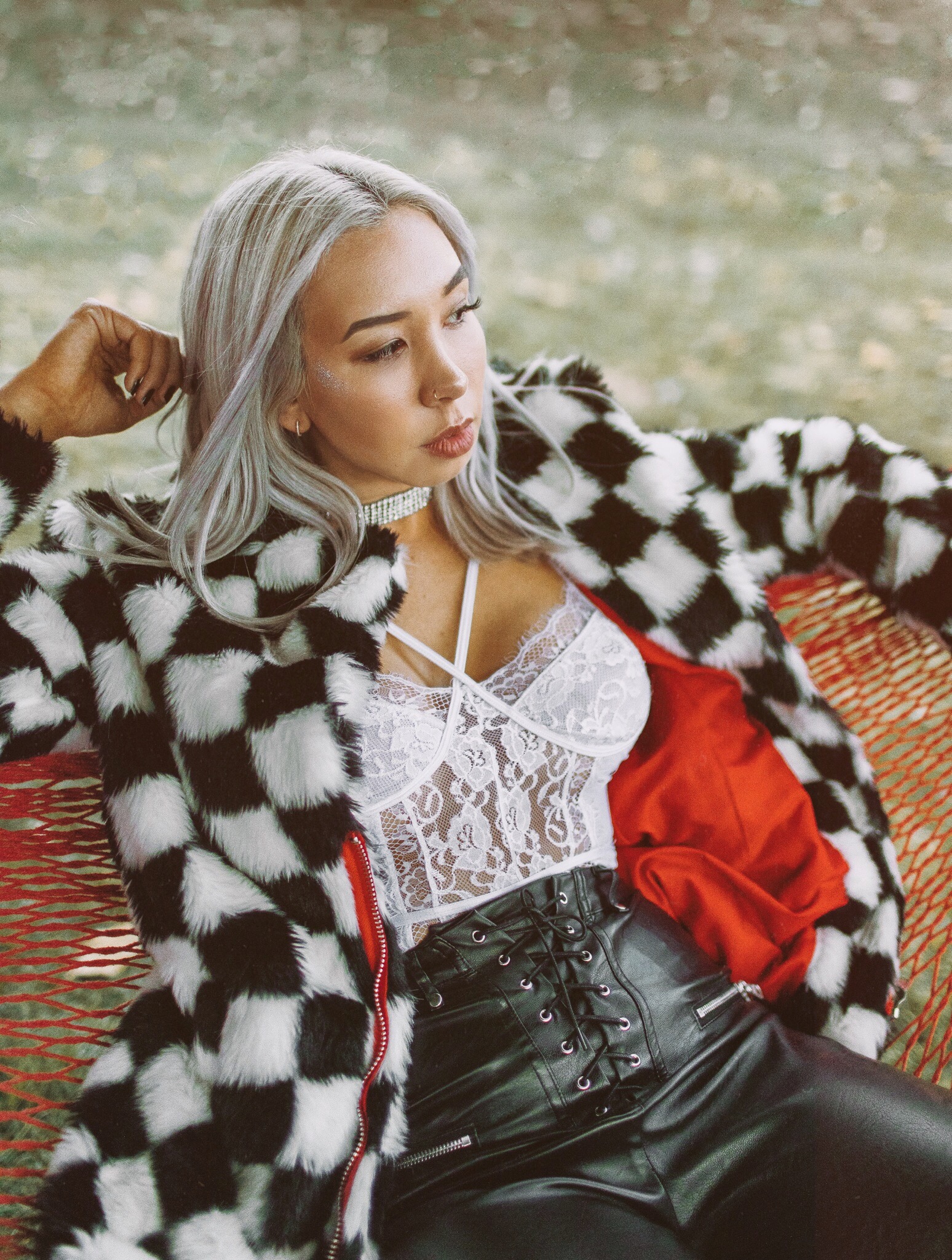 Having already released some dope beats and taken the stage for some great performances, you've started 2019 out with a bang. What's on the horizon for WENZDAY this year?
My EP, Heartbreak House, just dropped on Insomniac's imprint In/Rotation Records. The EP includes collaborations with my good friends Sippy and B-Sides and I am so excited for everyone to hear these tunes. It's been pretty surreal playing them out at shows like Beyond Wonderland and Bay Nites and seeing the reaction from the crowd!
In terms of shows – If you're in Southern California, I'll be playing the KROQ tent at Coachella Weekend 2. For my CULT fam, we have some more 40oz Takeover shows in the works, and I'm also looking forward to playing Evolve Festival later this summer!
Finally, where is your favorite spot to go hang out or eat in LA that might be under the radar?
My favorite late night restaurant in LA is a Thai place called "Toi" on Sunset Blvd. It's open till 4am and my dad first started taking me there years ago. It's my go-to spot after a local show.
---
Follow WENZDAY on Social Media:
Website | Facebook | Twitter | Instagram | SoundCloud | YouTube