MitiS delivered serene sounds earlier this year on his sophomore album Lost and has now beefed it up with a bonus track and remixes!
---
If there's one thing that MitiS has succeeded in over the past few years, it's creating emotion-fueled soundscapes for his fans to explore. His 2018 album 'Til the End was dripping with sublime tunes and he followed that up with even more impressive releases including Lost, which dropped back in April on Ophelia Records. The sophomore album from MitiS quickly won over the hearts of many of his faithful followers and saw him gain even more momentum as everyone soaked in his sounds, and now he's delivered a deluxe version of the release as well.
Out now on Ophelia, Lost (Deluxe) expands on the already jam-packed album by adding a second helping of tunes from the mind of MitiS and some of his friends as well. Kicking off the second disc is a fresh bonus track, "Ignite" that sees the melodic bass maestro team up with Mahi and Haley Maze. This pensive tune offers up a mellow soundscape that will wrap listeners in a warm embrace before igniting their minds with a touch of trance energy and taking the track to the next level.
But that's not all that MitiS had in store for the deluxe version of Lost, as he looked to a flurry of talented artists to touch up tracks as well. Morgan Page and Au5 lend their talents to "Homesick" to twist the tune in two different ways while Fairlane and Zion. take "Try" and pack a fresh punch with newly added elements. Anjunafamily members will be delighted to hear Sunny Lax's remix of "Hurt" which adds an extra layer of emotion while driving forward relentlessly with its pounding beat. And dynamic duo Gem & Tauri also make an appearance with a cut of "Back To Me" that will quickly spark a fire in your shoes.
Listen to Lost (Deluxe) on Spotify or your preferred platform, and let us know which fresh remix is your favorite in the comments!
Stream MitiS – Lost (Deluxe) on Spotify:
---
MitiS – Lost (Deluxe) – Tracklist:
Disc 1
Searching (Intro)
Try feat. RØRY
Homesick feat. SOUNDR
Hurt feat. Zack Gray
Without Me feat. Danni Carra
Bloom
Follow You feat. Rico & Miella
When I Say You're Mine feat. Luma & Notelle
Forgotten – MitiS and Crystal Skies
Running Away feat. Ashley Apollo – MitiS and SubLion
Back To Me feat. Bella Renee
Found (Outro)
Disc 2
Ignite (with Mahi and Haley Maze)
Homesick feat. SOUNDR (Morgan Page Remix)
Homesick feat. SOUNDR (Au5 Remix)
Try feat. RØRY (Fairlane Remix)
Hurt feat. Zack Gray (Sunny Lax Remix)
Back To Me feat. Bella Renee (Gem & Tauri Remix)
Try feat. RØRY (Zion. Remix)
Homesick feat. SOUNDR (Morgan Page Extended Mix)
Hurt feat. Zack Gray (Sunny Lax Extended Mix)
Back To Me feat. Bella Renee (Gem & Tauri Extended Mix)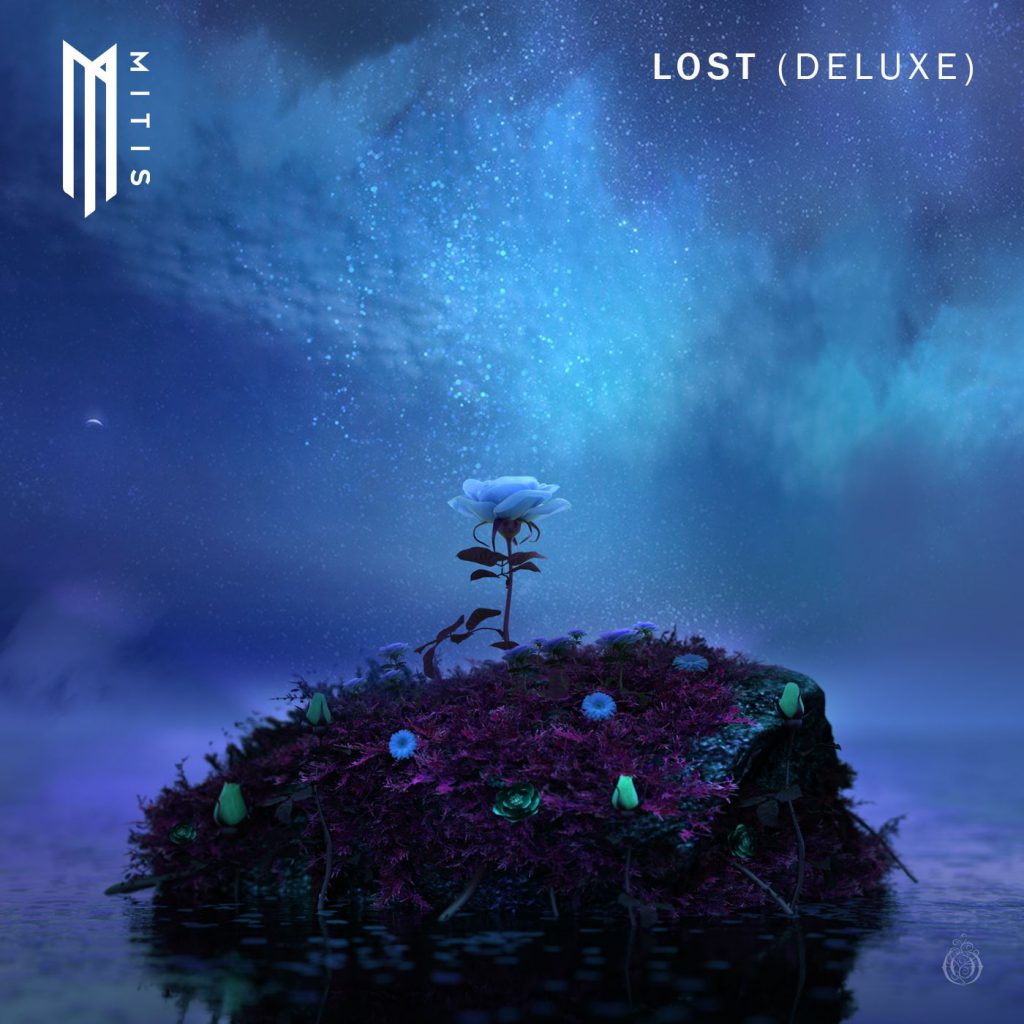 ---
Follow MitiS on Social Media:
Facebook | Twitter | Instagram | SoundCloud | YouTube