Mike McFly returns to Psycho Disco! with Self Love/Bomba – two banging tracks that hit like a dose of caffeine to the brain!
---
Mike McFly knows what it takes to send the club into full tilt and many of our favorite labels have been bit by the McFly bug, scooping up his party-forward tunes with gusto. Landing on labels like Toolroom, House Of Hustle, This Ain't Bristol, Dirtybird, and so many more, his bold no-holds-barred house heaters continue to brighten the scene. This weekend Mike McFly circled back to Psycho Disco! since playfully smacking us in the eardrums with Captain Kirk! For this go-round, he brings us Self Love/Bomba, two tracks made to turn us inward while challenging our pulse.
It's important to focus on "Self Love" from time to time and this track aids in the process by waking us from the mundane and pulling us off the couch to work that body into a sweat! It begins with an inspiring bassline pump, sitting beneath crisp mechanical sound structures. Materializing out of nowhere, a tornadic synth swirls into focus while the controversial lyric, "Don't love yourself," defies reality before dipping back out for a brief breather.
But hold onto your hats because within seconds McFly increases the energy with a slew of ever-evolving chaotic auditory details, kidnapping the soul with every new twisted tone. The outrageous progression on this track comes with enough surprises that if you were to match the style with your body movements, you would end up winding into a human pretzel. When the final breakdown echos loud through the atmosphere, it's time to toss your stress into the trash and grind as low as your body will allow.
"Bomba" answers back with festive undertones, kicking off with a build sent from the insane asylum. The moment the shouted lyric smashes through the airwaves all you'll feel is pure happiness as the flirty synths dance around the room. The halfway point unveils a new build, pressing the breaks on joy by flinging you deep into a psychotic episode. It only gets crazier from here as a random breakdown walks you into a forest inhabited by creepy midnight creatures waiting to leap out of the trees so that they may join you in dance!
Grab your copy of Self Love/Bomba on your favorite music platform, stream the music below, and let us know what you think in the comment section!
Stream Mike McFly – Self Love/Bomba on Spotify:
---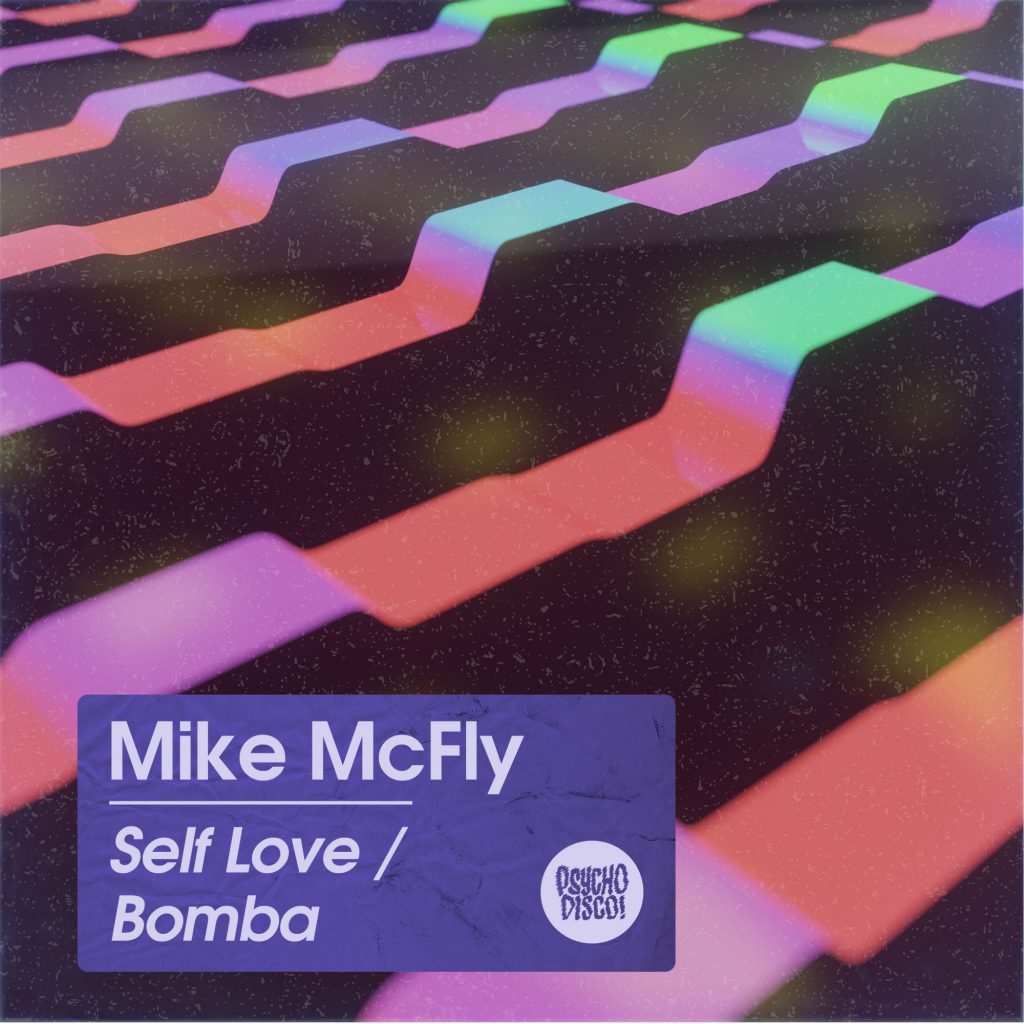 ---
Follow Mike McFly on Social Media:
Website | Facebook | Twitter | Instagram | SoundCloud | Spotify