Mike McFly stopped by to chat about the Captain Kirk EP that recently dropped on Psycho Disco and shared some tips for fresh artists in the scene!
---
If you love the sound of house music then there's no doubt that Mike McFly is an artist who should be on your radar. Hailing from The Netherlands, he has been gaining momentum in the scene over the past few years with his unique take on house music that has caught the ear of tastemakers near and far.
Last year saw the release of heaters like "Weissdom" on This Ain't Bristol, the Culo Clap EP on Strangelove Recordings, and "Felix Cat" on Toolroom that proved he could fill floors with some infectious grooves. Now, Mike McFly is driving forward into the new decade with even more fantastic beats to feast your ears on with the release of the Captain Kirk EP on Psycho Disco and Wrap Party EP on House of Hustle.
Aside from producing solid house grooves and playing them out to dancefloors deep into the night, Mike McFly also is intent on helping usher in the next wave of talent too. He regularly offers mentorship and coaching for artists who are looking to hone their skills and make their own splash in the scene.
Looking to gain some extra insight into the mind of Mike McFly, we sat down to chat with him about his recent releases, how he deals with Writer's Block, and so much more. Read on for the full chat and check out his exclusive guest mix that's brimming with amazing tracks!
Stream EDMID Guest Mix 209 || Mike McFly on SoundCloud:
---
Hey Mike, thanks for taking the time to chat with us today. You've already begun to dominate the new decade with releases like Captain Kirk on Psycho Disco and Wrap Party on House of Hustle. When you're sitting down in the studio what's your production process like?
My production process works like this: I always hum out the melody first and then I start thinking of meadows, and happy little elves and then it just comes to me. [Laughs] No, my process is all about experimentation and letting it happen. And then honing in on the right ideas, and making those ideas work. I'll tell you what though, beat and bassline always come first for me because I consider those the backbone of any record. The rest comes later.
One of the biggest struggles that artists face in their careers is dealing with Writer's Block. Have you ever experienced this? How do you get over the hump and let your creativity flow again?
Of course, I think we all struggle with this at times. Writer's block for me, I've come to realize over the years, always had to do with expecting more from myself and breaking through your own ceiling, so I would advise to keep going because you'll break through it.
Also, the more technically skilled you get, the less Writer's Block becomes an issue because you'll always be able to come with something decent. So put the hours in. There are tons of handy techniques to get the creative juices flowing again, but those I share mostly with the guys I am coaching, wink wink.
Your music has graced a variety of labels over the past few years ranging from the aforementioned Psycho Disco and House of Hustle to This Ain't Bristol and Box of Cats. What has it meant to receive so much love from these imprints?
It has meant a lot for many reasons. To get the okay from the guys at these labels means: "hey, your stuff is now good enough for us to get behind it." You need those successes once in a while, to stay motivated. Some of the choices I make within my productions are a bit out there sometimes, but for labels like these to say: "we're feeling this stuff," it makes you feel you are on to something, and it's worth continuing in this fashion.
When you're working on a guest mix like the one you've created for us today, what is your approach to curating the tracks? Do you find yourself digging in the crates or using your own weapons more often?
I am torn between a couple of worlds right now honestly, I have been getting into the what I would consider "European" strain of Tech House, more and more, and moving away a bit more from the bassy stuff. I think "Captain Kirk" is an example of my style being exactly in the middle of that right now. So I select mostly from these genres. And then, really it is about, the tracks I feel deserve shine because they are super creative and different, and tracks that keep the mix moving. If there are tracks that do both of these things they are definitely in my mix.
You cite French house artists like Cassius and Daft Punk as some of your biggest influences. How did you first discover their music and was there a specific moment you remember first hearing them?
I remember a bunch of guys I met while I was on vacation in Spain who really turned me on to the music style. They were DJing and producing music at the time (this was in the early days of Fruity Loops) and I was so intrigued by it that I wanted to make the same stuff they were making, which was French House. They turned me on to Laidback Luke's forum, which was basically a meeting ground for eager house music producers at the time. Some of them turned out to be quite successful and this is basically where I started out as a producer.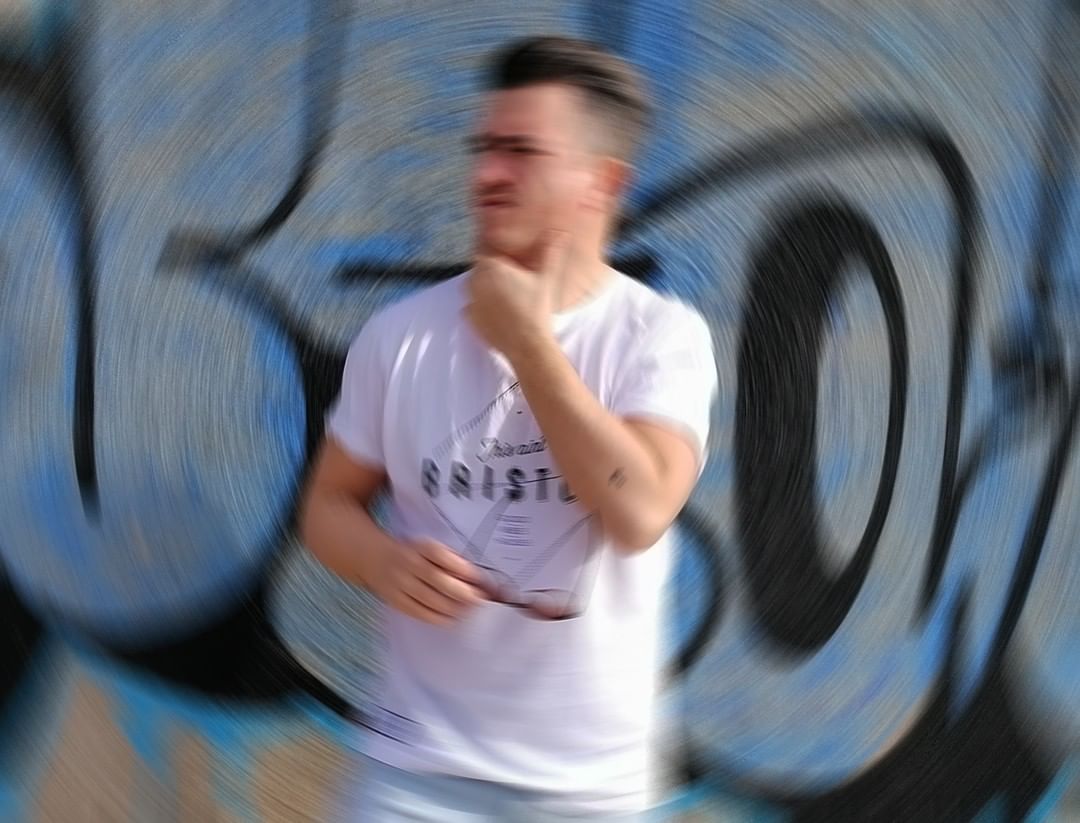 Aside from your own work as a DJ and producer, you also teach music to those eager to learn. Without giving away all of your secrets, what are three tips you can give for those who are looking to make their start in the scene?
Put-the-hours-in. There is no shortcut for this stuff. If you want to learn how to make a good record, then be prepared to learn. The best way of learning stuff is by doing it. Don't get sucked into the marketing of plugins and believe "you need this and you need that", to make a decent record. Most, if not every tool you need, is right there in your DAW.
Listen to the guys who have already done what you are aspiring to do. Listening to your peers is nice and cozy, but, the fact is, feedback from one source that has a track record of making big records, is more helpful than getting feedback from 14 other producers on your level. It seems a bit harsh, but at a certain point, I figured out why I couldn't finish any records. It was because I was tailoring my tracks to everybody's feedback. So recognize valuable feedback and negate feedback that has to do with taste. Most of the time, the guys who have been around the block can make this distinction right off the bat. At least this is my experience.
Get it to 95 percent and then let it go. I always remind the guys I am coaching with house music production that there's no such way as a perfect record. So whenever you are at 95 percent of where you think you can get it at, let it go. The reality of the matter is, that the producers that made the records you consider to be classics, were probably not fully one hundred percent happy with their record. But at a certain time, you have to close the project and let it go. I always do this at 95 percent, otherwise, I will be tinkering until the end of time, and my experience is that it really doesn't help the record in the end anyway. A good quote I always keep in mind for this is by Quincy Jones (Michael Jackson's producer), who said: "Producers don't finish records, they abandon them."
What are some of the goals that you hope to achieve this year and in the near future? Do you have anything exciting in the pipeline in the coming months?
I have my sights set on a couple of labels I would love to release on this year. I get inspired by the records on Toolroom, Hot Creations, Repopulate Mars, Elrow lately, so I've set myself the goal of doing more and more stuff in this realm. I still really, really want to secure something new on Dirtybird, that label has been a major source of inspiration for the last couple of years.
Aside from that, I aspire to keep mixing sessions for talented artists, which I just thoroughly enjoy. I am just a big studio nerd when it comes down to it I guess! [Laughs] I'll have some exciting records coming out that are getting more and more Techy, which is what it's at for me in 2020. I've got some exciting collaborations in the works with a bunch of people I look up to, but the old producer's motto: "I can't really talk about that too much," applies here.
My coaching is also something I would like to keep expanding. It's just so dope to see artists developing, partly because of the advice you give them. It makes me feel very valuable and fuzzy at times!
Finally, when we come to The Netherlands for a visit where is one place that we should definitely experience while there? Where would you take us to grab a bite to eat?
Well, I grew up in the north of the Netherlands in a place city called Groningen, so I'll make a case for going there. It's a very cool city for people for tourists, it's a typical Dutch city, like Amsterdam, but a bit cozier and a bit less stressful. There are a lot of young people there because of the universities, which in turn means there are a lot of hip and happening establishments like the Cat Cafe, which by the way is awesome.
But for eating, I would really recommend going to a place called "Contini." I would honestly say their pizza is something else. Otherwise, you know there are a lot of cool villages there like Giethoorn and Bourtange. Pro-tip though, for whenever you are coming to the Netherlands: pack a raincoat. :))
---
Follow Mike McFly on Social Media:
Website | Facebook | Twitter | Instagram | SoundCloud | Spotify