Cross the threshold with Desert Hearts Black by listening to tunes from Andreas Henneberg, Pantheon, Michael Hooker, and more on Gateways Vol. II.
---
If you want to embark on a journey that weaves you through haunting atmospheres then look no further than Desert Hearts Black and their Gateways compilation series. If you're new to the imprint, this Desert Hearts sublabel has its focus set on sublime melodic house and techno soundscapes, curated by Marbs and Evan Casey and designed to lovingly stir up the ghouls and goblins of the late-night variety. If this describes you, then it's time to turn the lights down low and the volume up to maximum capacity as Gateways Vol. II has arrived!
With 20 luscious tracks to enjoy the album kicks off in chill fashion with "Rhodarion" by Italian producer, FiveP. It's the perfect way to set the stage for a spine-tingling escapade into the dark, weaving us down of path of eerie melodics until we succumb to the convincing beat. One of the tracks that will most certainly get you to have an out-of-body experience is "Tretboot" by Andreas Henneberg, the man responsible for delivering a phenomenal remix of Marbs' "Beyond The Wall." For this go-round, it's all about the intense tribal drums and dissonant sound explosions that pull us into a trance.
There are so many other standouts to enjoy on Gateways Vol. II as well, like "Yellowstone" by Mayze X Faria. It's super ethereal and wildly edgy with hints of lyric that will cloak your spirit in warmth. On the same token, we have "Talisman" by Collide The Sky, an Austin-based duo who land regularly on Future Sound Of Egypt and their sublabel FSOE Parallels. If you're looking to get lifted into the great beyond, then this is your jam. Or how about "Solaria" by Kay aka Khalil Touihri? This master of dark energy propels us through the stars while taking our breath away.
There are also a few that shock the system, one being "Intertwine" by Mass.E. It brings us into a ferocious counterculture domain where the fiery synth tones and spooky organ notes reverberate through the air as the techy kick keeps us fully entertained. And don't sleep on "Opulence" by LA's up and coming star, Maude Vôs. Even though the bassline simmers softly, there's enough layered electricity on the top-end that it becomes almost dangerous. But, enough messing around, it's time for you to dig in and enjoy all the treats this album has to offer!
Grab your copy of Gateways Vol II on Beatport, stream the album below, and let us know what you think about the tracks in the comment section! 
Stream Gateways Vol. II on Spotify:
---
Gateways Vol. II – Tracklist:
FiveP – Rhodarion
Arash Shadram – Fear Has No Power
Andreas Henneberg – Tretboot
Nosssia – Astral Ghetto
Pantheon – Fusion
Mayze X Faria – Yellowstone
Michael Hooker, Tanaë – Dancing In The Breeze
Fran Lezaun – Autumn
Talal – Low Gear
Kay aka Khalil Touihri, dj melowman – Era
Collide The Sky – Tallsman
Kix, Lik – Psy
Stanis – Mea Culpa
Haushouse – Voyage
Kix, Lik – Cosmix
Mass.E – Intertwine
Maude Vôs – Opulence
Teutonix – Alone in the Bayou
Kay aka Khalil Touihri – Solaria
Fran Lezaun – Stella Roja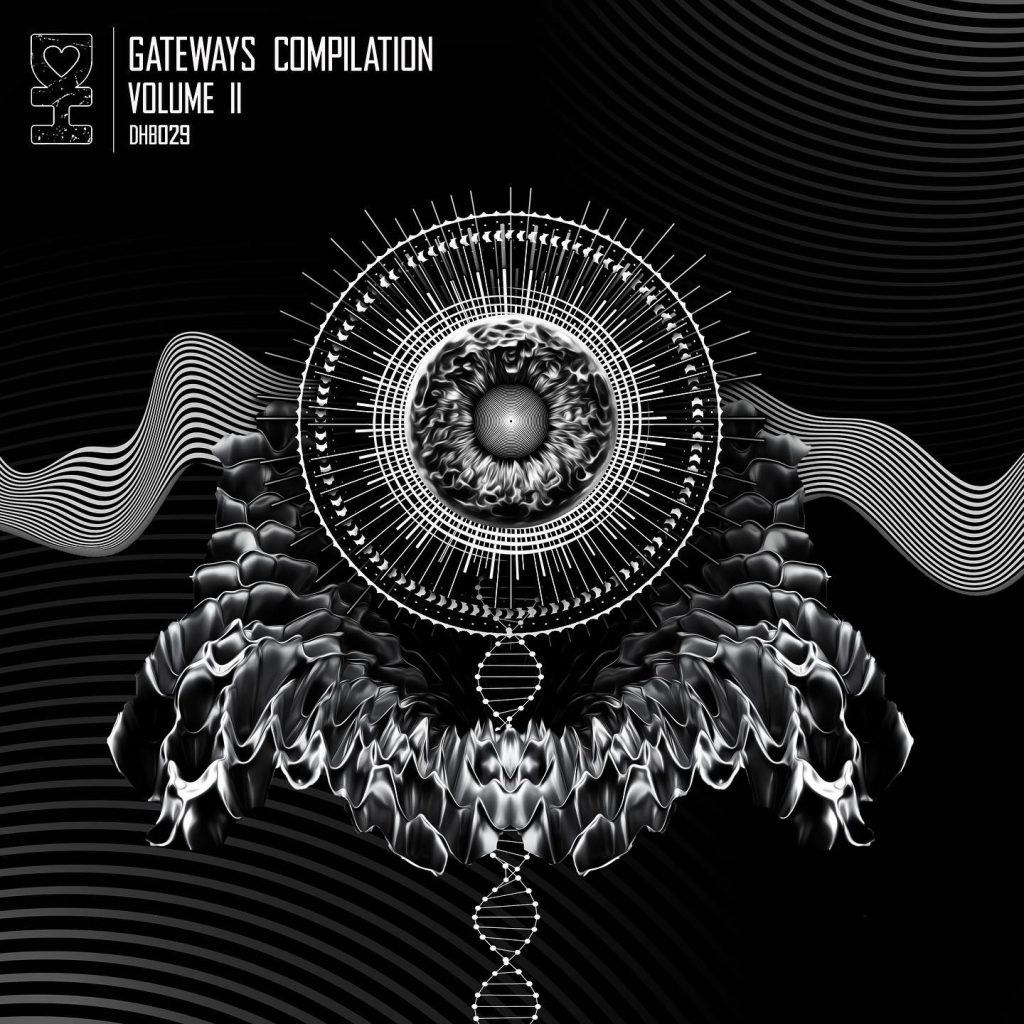 ---
Connect with Desert Hearts Black on Social Media:
Website | Facebook | Instagram | SoundCloud