Dances With White Girls unleashes "Skinny Dipping" as the debut track on Walker & Royce's brand new label Rules Don't Apply!
---
Whenever Walker & Royce takes to the studio, the output is always top-notch. These boys know exactly what inspires the party aliens to let their "Bodies Do the Talking" while the stress of life gets whisked away under the glow of the moon. From their feel-good classic house offerings all the way to their quirky twisted carnival tunes, their only desire is to support your "Need2Freek" straight into the "Rave Grave." You may even go as far as to say that with them, Rules Don't Apply.
That brings us to today's news. What was once a fan favorite radio show has officially blossomed into a full-out record label. The brand new Rules Don't Apply imprint kicks off with gusto, calling upon Dances With White Girls to set the tone for what's to come. It makes sense as he's one of the most sought-after multi-platinum vocalists and personalities in the industry, pouring his genius into Chris Lake's mega-hit "Operator" and adding extra sparkle to a slew of Walker & Royce masterpieces including my personal favorite, "Take Me To Your Leader."
For the Rules Don't Apply debut, we can't think of anything more exciting than "Skinny Dipping" to house music and this trio of musical maniacs put the concept to sound. While Walker & Royce did co-produce, full credit goes to Dances With White Girls, and rightfully so. Featuring DWWG's iconic vocals, which sit in a lane of oddball masculinity, the music video weaves us through a trippy poolside/club paradise full of beautiful bodies getting wild to some wacky auditory gymnastics! It's no wonder that "Skinny Dipping" is already making massive waves on the event circuit.
Grab your copy of "Skinny Dipping" on your favorite music platform, watch the music video below, and let us know what you think in the comment section!
Stream Dances With White Girls – "Skinny Dipping" on YouTube:
---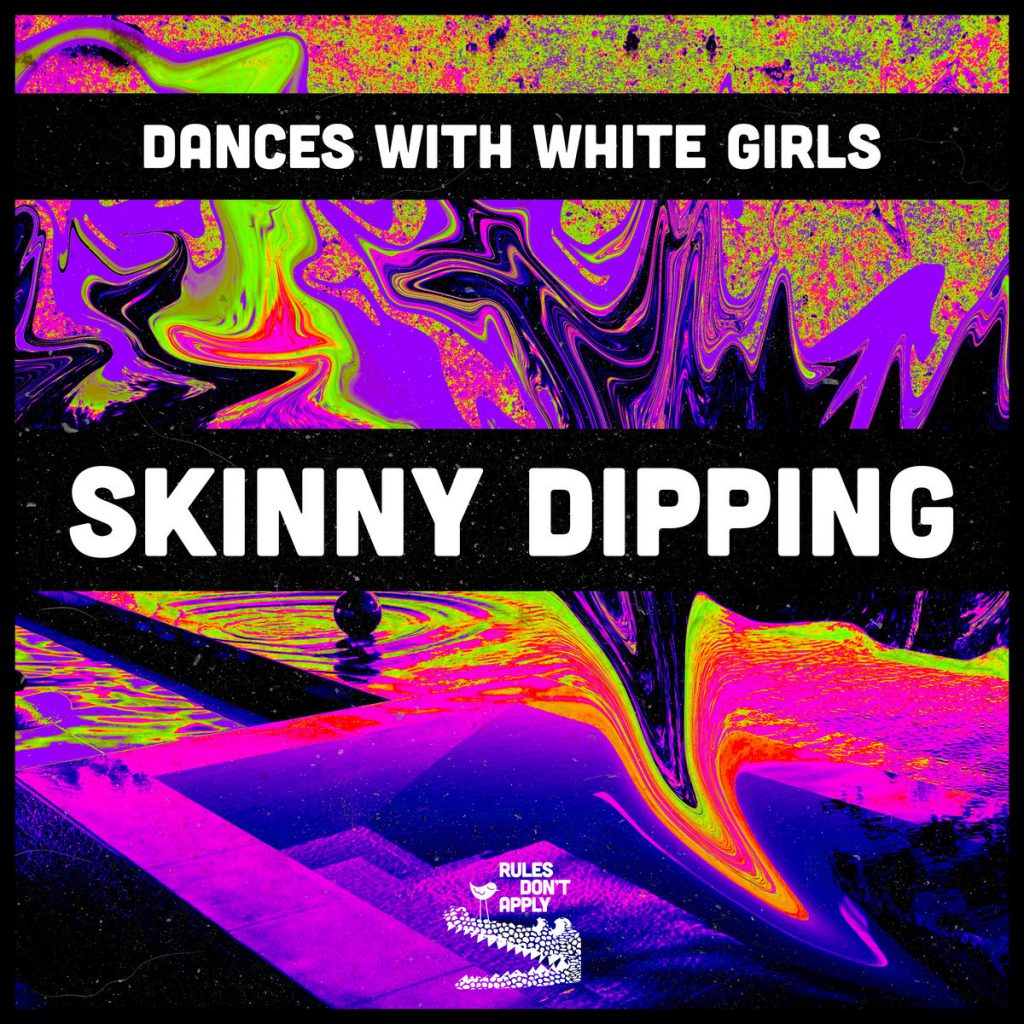 ---
Connect with Dances With White Girls:
Facebook | Twitter | Instagram | Spotify
Connect with Walker & Royce:
Facebook | Twitter | Instagram | SoundCloud | Spotify
Connect with Rules Don't Apply: