OMNOM and Dances With White Girls have joined forces for a fresh release on Box Of Cats dubbed Babysitter / Stunt!
---
This year has been a strong one for house music as artists have continued to pull out all the stops with some serious heaters that kept crowds in a perpetual state of motion. One of the artists who has continued to blow us away with his releases is rising star OMNOM as he moved us with his tracks like "Hustler" and "Number One Fan" and sets at festivals like EDC Orlando.
Now, OMNOM is closing out the year in the best way possible by collaborating with Dances With White Girls to deliver a two-track smasher dubbed Babysitter / Stunt on Box Of Cats. When asked about working with one of the hottest vocalists in the game, OMNOM said "I am 100% certain that Dances is the voice of God. I was just there to create a religious experience." And a religious tech house experience is exactly what these two tracks are.
Both tracks are infectious in their own rights as they feature OMNOM's signature bleeps and bloops set over a bassline you can't help but bob your head along to. The vocals from Dances With White Girls really bring the tunes to a different state of being as he delivers playful lines that are simple yet stick in your brain well after listening.
"Babysitter" is the personal standout of the two as Dances brings in some fun references to the Matrix and Star Wars along the way. Seriously though, how can you NOT love the video OMNOM posted to Facebook ahead of the track's release?
Listen to the latest release from OMNOM and Dances With White Girls on Spotify below, download or stream the release on your favorite platform, and let us know what you think of this two-track smasher in the comments!
Stream OMNOM & Dances With White Girls – Babysitter / Stunt on Spotify:
---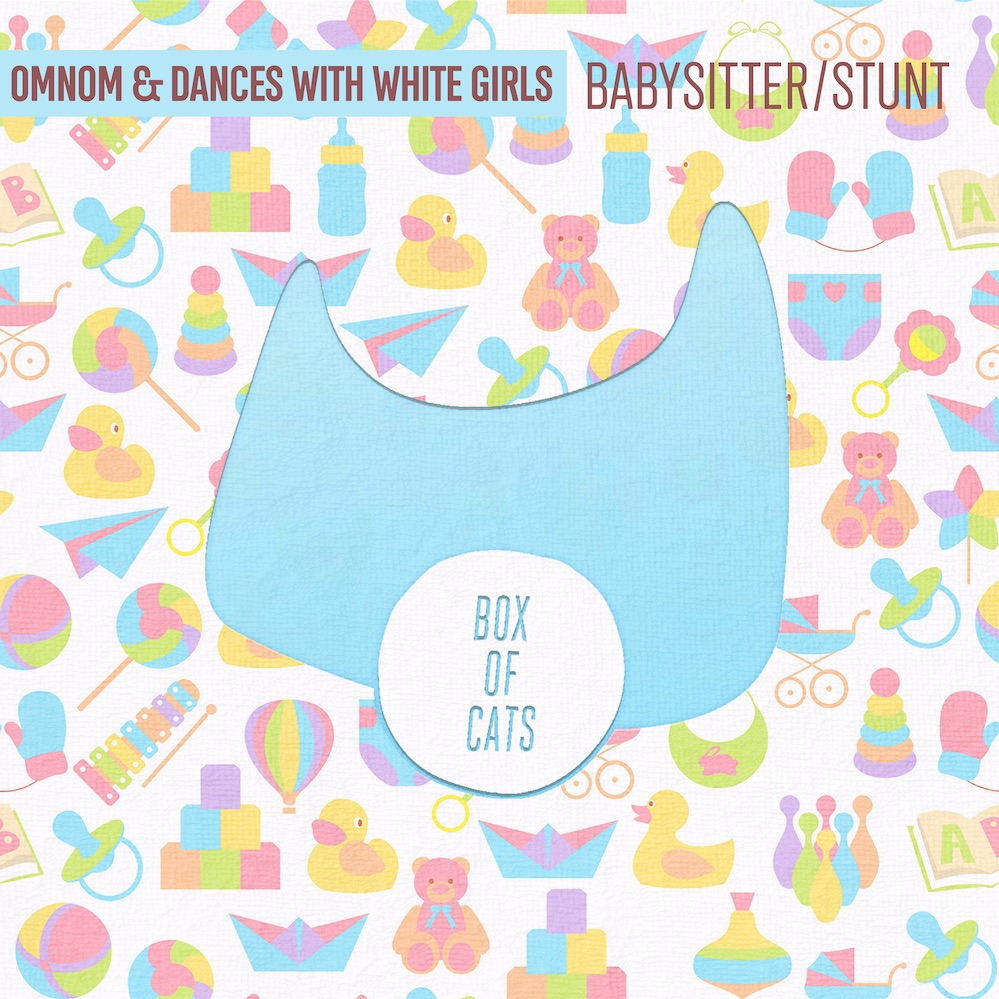 ---
Connect with OMNOM on Social Media:
Facebook | Twitter | Instagram | SoundCloud | Spotify
Connect with Dances With White Girls on Social Media:
Facebook | Twitter | Instagram | SoundCloud | Spotify