This year's edition of Lost Lands is just around the corner, so we've come up with a few helpful tips to prepare yourself for the journey!
---
When I first arrived at Legend Valley in 2017 for Lost Lands' inaugural edition, I had no idea what to expect – and I was drastically underprepared. I'd only attended a few festivals and one camping fest prior, and though I had an amazing time all three days, I wished I'd prepared better. Home to the dinosaurs and dubstep, Lost Lands is not for the weak – so to help newcomers and returners alike, I spoke with veterans of the festival to come up with a few tips on how to take care of yourself before, during, and after raging for multiple days!
Whether you're arriving as early as Wednesday or showing up ready to storm the stages on Friday, Lost Lands is a physically demanding festival from start to finish. Even with these tips, you're bound to reach your physical limits with such a hard-hitting lineup and late-night sound camps. Above all else, be sure to listen to your body and rest whenever you need – and don't forget that Lost Lands is made up of one big bass-loving family, so watch out for your friends and strangers alike!
This guide is sure to make you primed and ready for the weekend you're about to spend dancing with the dinos and fellow headbangers. So read on for how to gear up for the festival, stay healthy and safe during it, and what to do once you return home, and let us know your top tips in the comments!
Tickets and early arrival passes are available for purchase on the Lost Lands website. Snag yours directly from the site today, or visit the official ticket exchange!
How to Take Care of Yourself Before, During, and After Lost Lands
---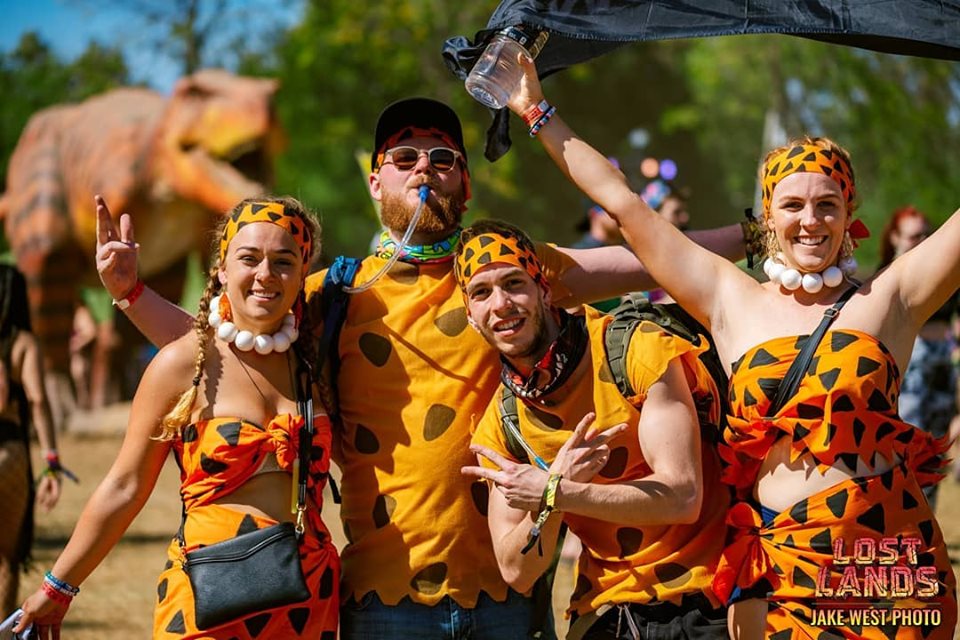 It's important to start taking care of your body before the festival! Here's how to do it.
Drink plenty of water each and every day leading up to Lost Lands, and be sure to eat healthy and nutrient-dense foods. Ditch Doordash and drive-ins and opt for fruits, vegetables, starchy foods, and proteins. Salmon, quinoa, eggs, potatoes, rice, kale, and blueberries are some of the top food items to chow down when you're getting ready for a festival.
If you can't chef it up in the kitchen or simply struggle to get the vitamins and minerals you need, try bolstering your diet with supplements. If you have a blender on hand, toss in your favorite fruits and vegetables with some other nutritional ingredients including maca, spirulina, and baobab. These super powders deliver a healthy dose of antioxidants and essential vitamins that can boost your immune system and keep you energized throughout the festival!
In addition to your diet, it's crucial you get your body warmed up for all the dancing and headbanging you'll do at Lost Lands. Get in the habit of stretching every day and doing a little bit of physical exercise to get your body in check for this extreme festival experience. Whether it's yoga or grinding at the gym, get your heart pumping a few hours every day in preparation!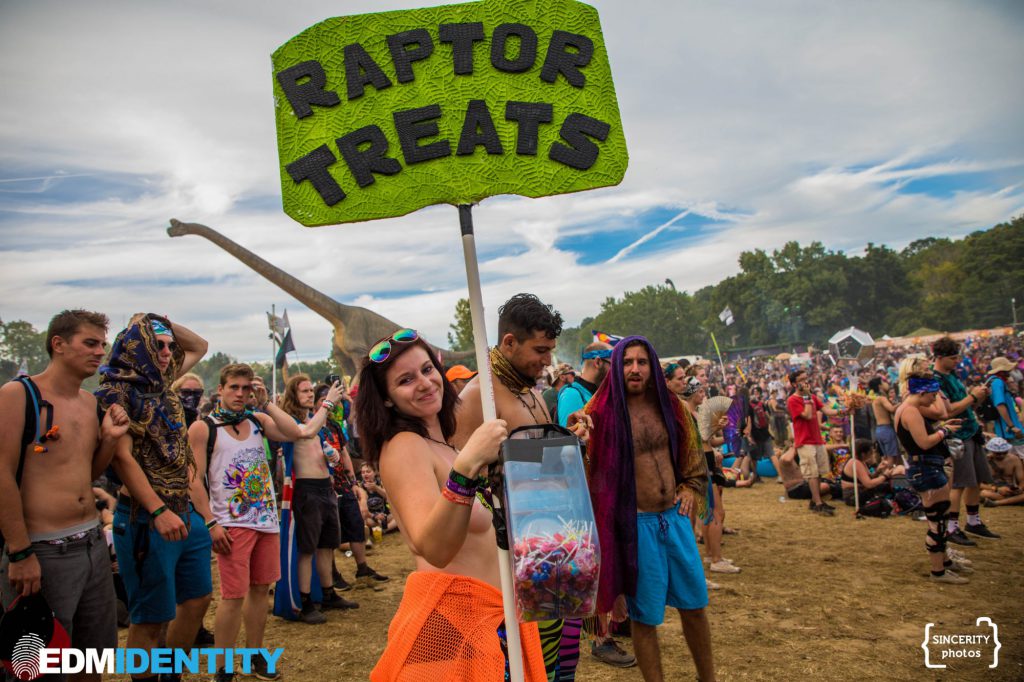 Whether you're inside the festival grounds or at your campsite, don't forget to eat.
Lost Lands has plenty of vendors supplying yummy food this year – but what about back at the campsite? If you're able, have a separate cooler for alcohol and other beverages in addition to a food cooler. You can purchase pre-packaged fruit smoothies and juices, which are perfect to get each day started. We also recommend purchasing electrolyte-heavy drinks such as Pedialyte and Liquid I.V. – you'll be sweating quite a bit at Lost Lands and water won't be enough to replenish the electrolytes.
Unfortunately, you won't be allowed to take outside drinks into the festival grounds, but there are several smoothie vendors that we highly recommend checking out if you need a boost. Of course, be sure to stay hydrated throughout the festival with your favorite hydration pack. We've highlighted some of the best hydration pack contenders, including multi-purposeful packs like the RaveRunner and Lunchbox packs or even a CamelBak you can grab at your local sporting goods store.
As far as food goes, try to make sure you're eating a good amount each day. Festival food tends to run on the expensive side, so save a couple of bucks and pack a healthy amount before heading to Legend Valley. Lunch meats, peanut butter, granola bars, dried fruits, pasta salad, and beef jerky are a few essentials to have stored at the campsite. Stray away from foods that can easily go bad since you might not have time to replenish the ice in your cooler during the festival. Most importantly, pack more water than you think you'll need – you'll want to stay hydrated but can also use it to take a quick rinse or brush your teeth.
As for what to wear, comfort is the name of my game when it comes to this festival.
While some dress to impress, others don big t-shirts, comfy bottoms, and broken-in boots. The Wompy Woods stage is chock-full of mulch and relatively large rocks, so durable and comfortable shoes are a must. If you've just purchased some new kicks, be sure to wear them for a few hours a day, every day until the festival – your feet will thank you for it!
During the peak hours of the day, Lost Lands can get pretty toasty, but the temperature drops exponentially at night. Bring your favorite bucket hats and baseball caps to shield yourself from the glaring sun, as well as plenty of sunscreen and aloe in case you get sunburnt. In addition to your rave fits, be sure to pack layers including yoga pants, sweatpants, joggers, hoodies, thick socks, and your comfiest pashminas to keep you warm and cozy at night. Additionally, the weather in the Midwest is notoriously unpredictable, so don't forget to pack some water-resistant attire such as rain boots and a parka.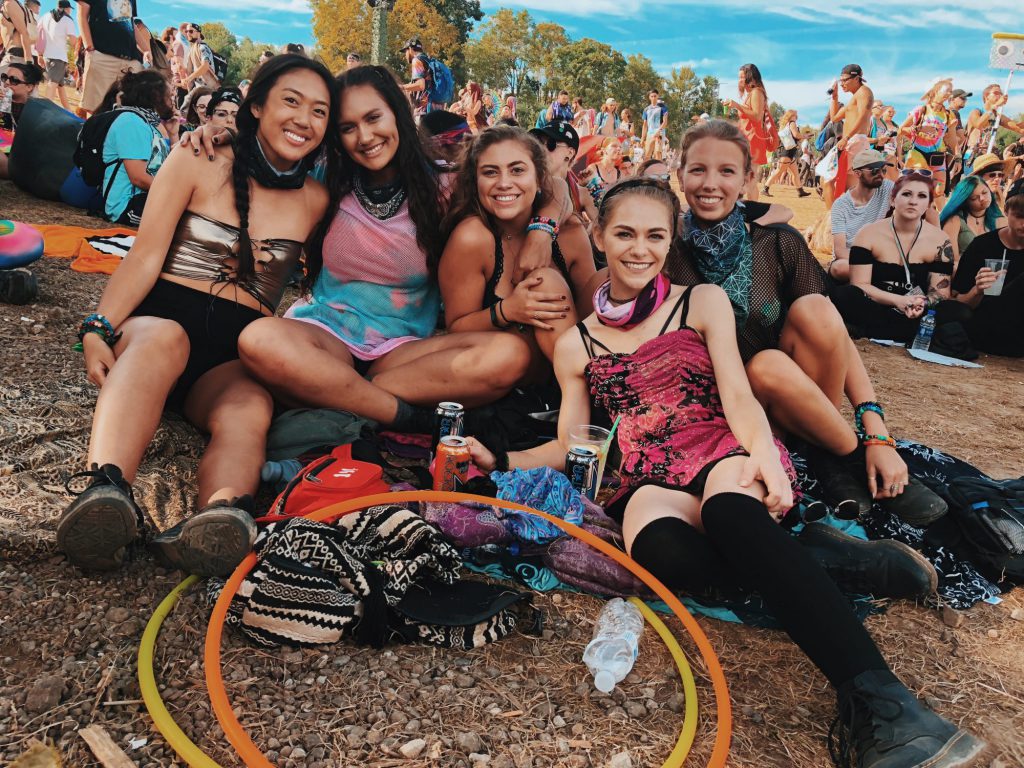 You'll also want to protect your ears, nose, and of course, your neck too.
If you're attending Lost Lands, you're most likely a dedicated headbanger. If there's any festival to go ridiculously hard at, Lost Lands is the one – however, headbanging puts immense strain on your neck, spine, and muscles. We recommend packing a foam roller, IcyHot patches, and pain medication such as Tylenol or ibuprofen to help heal your soreness each night – otherwise, you really might be leaving in a neck brace!
While protecting your neck, be sure to protect your hearing as well. With over a million watts of PK Sound at Lost Lands, protecting your hearing is a huge priority. I typically bring two pairs of earplugs in case I lose a pair, but if you don't have several pairs, no worries – with every purchase, Lost Lands provides a pair of high fidelity earplugs upon entry. If you don't already have a pair and want to double-up for the festival, read Jared's post on his favorite earplug brands rated on comfort, sound quality, and price!
Last but not definitely not least, I highly recommend bringing your favorite mask or bandana. Aside from doing what you can to protect yourself from COVID, Lost Lands is extremely dusty (especially at the Prehistoric Paradox stage). Save your sinuses, mask up, and invest in a quality nose spray and vapo-inhaler (like Vicks Vaposticks), because nothing's worse than having a stuffy nose and a congested head while trying to dance!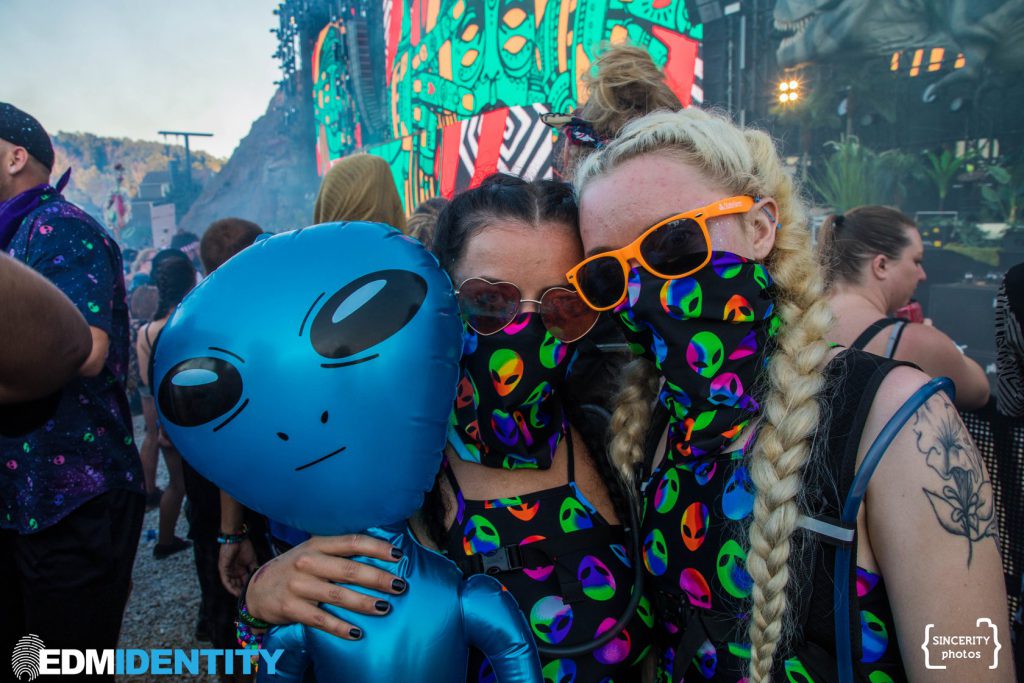 Not everyone partakes in substances, but if you do, it's important now more than ever to test your stuff.
Fentanyl is quickly making its way into the mainstream drug market, and while there are services on-site to help in dire cases, you'll want to make sure you're indulging as safely as possible to avoid overdoses and bad reactions. Though test kits can be expensive, they can literally save a life, so consider pooling money together with your rave fam to purchase a drug testing kit from a trustworthy source.
Taking care of yourself doesn't stop with the last day of the festival, so here's how to keep yourself healthy after Lost Lands ends!
Caring for your body post-festival is crucial, and for a festival of this magnitude, it's arguably even more important. While not everyone can do this, taking off at least one day after returning from a festival to veg out and relax your mind and body – trust us, it will do you wonders. But if you can't take that day off, maintaining a healthy diet for the week following your return is super important.
Aside from COVID, "wook flu" is also a very real thing, especially if you're sharing drinks and food with your pals at the festival (though we recommend not doing this during the pandemic). Be sure to give yourself plenty of time to rejuvenate before diving back into the swing of your normal day-to-day life!
---
Follow Lost Lands on Social Media:
Website | Facebook | Twitter | Instagram | SoundCloud | YouTube | Twitch
Follow Excision on Social Media:
Website | Facebook | Twitter | Instagram | SoundCloud | YouTube