Ahead of her second ever DJ set at Lost In Dreams Festival this year, Pauline Herr has spun up a mix to give everyone a taste of what's in store.
---
The past year was devastating for the dance music community, but one of the silver linings has been the emergence of artists who are shaking up genres and delivering truly epic tunes to the masses – and Pauline Herr is among those talented rising stars. She's carved a chunk of space in the scene over the past few years by lending her stunning vocals to tracks such as Tails' "Ghosted" and Moore Kismet's "You Should Run" while also dropping ghost as well. But 2021 has brought forth even more from her brilliant mind.
Back in April, Pauline Herr unleashed her debut solo single, "Selfish," and it's been off to the races ever since then with a flurry of fresh releases. June saw her team up with Hex Cougar, So Sus, and Sejo for Genesis EP, July brought forth "Colours" with Juelz, and just last month she teamed up with Quiet Bison on "Call It Even." It's safe to say that whether she's lending her voice, collaborating, or crafting up tunes as a solo artist, she's someone who has immense artistic abilities.
Beyond her releases, Pauline Herr has also begun to flex her skills behind the decks. Taking the virtual stage during the pandemic, she's transitioned to in-person performances as shows have returned and recently graced the lineup at Lake Brownies & Lemonade. This weekend will be the next opportunity to catch her live as she is set to whisk attendees of Lost In Dreams Festival off to a world of her creation in Las Vegas, and it's a set you won't want to miss. To celebrate the occasion and get everyone hyped up, she's gifted a mix to vibe out to ahead of the show.
Listen to this insane mix from Pauline Herr on SoundCloud and make sure to catch her this weekend at the debut edition of Lost In Dreams Festival in Las Vegas. Tickets are still available for the show via their website.
Stream Pauline Herr's Lost In Dreams 2021 Mix on SoundCloud:
---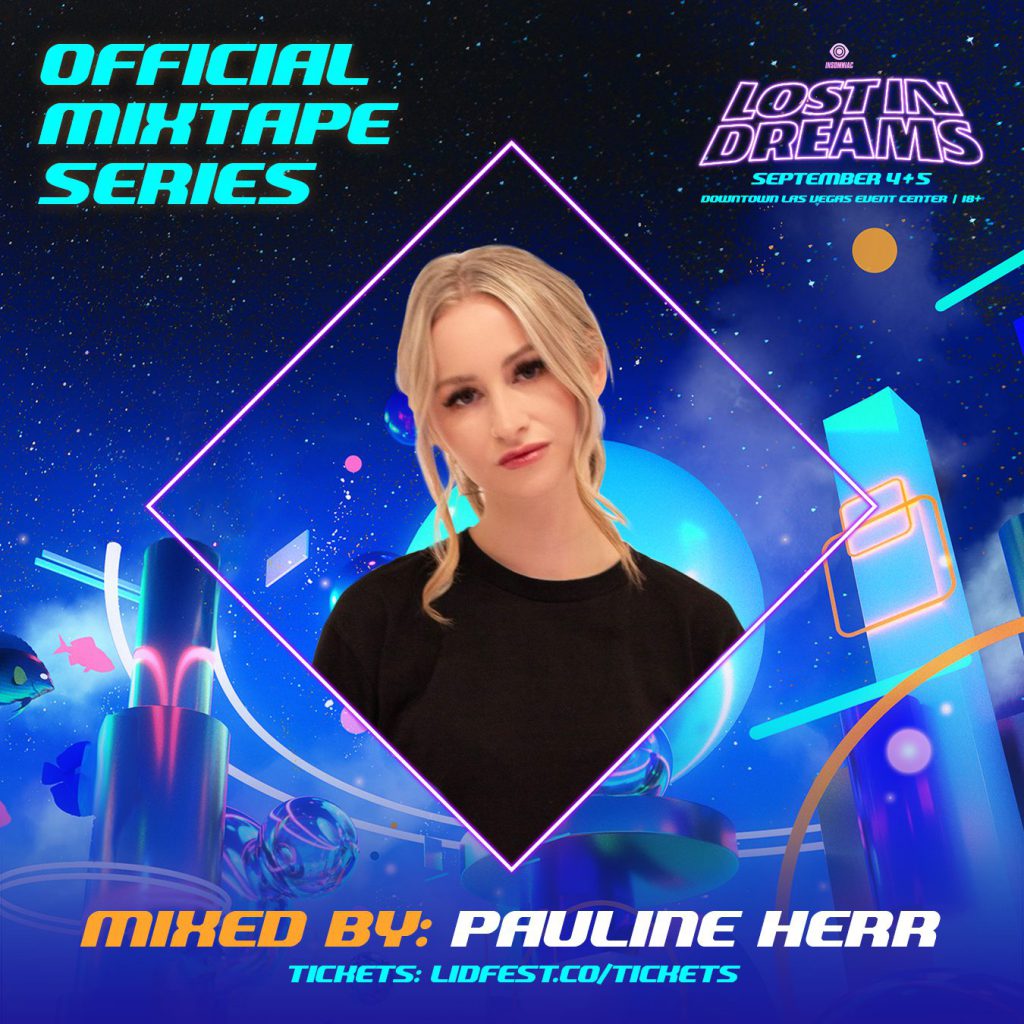 ---
Follow Pauline Herr on Social Media:
Facebook | Twitter | Instagram | SoundCloud