Dynamic duo Last Heroes is back once again on Seven Lions' Ophelia Records to give fans some emotional, melodic bass that's much-needed.
---
Last Heroes doesn't wait too long to give their fans what they want, especially when they're craving new music. Last year saw the duo release Finding Light on Ophelia Records, and they've already treated everyone to fresh tunes like "Getaway" with Lunis, as well as remixes of "Safe With Me" and "Feel It Coming" already in 2021. Their latest two tunes, "Knowing How To Break" with RUNN and "Change It" with Liel Kolet, arrived this summer and helped build the first chapters of their new EP, Threads.
Now, the day has finally arrived for fans to feast on Threads, Last Heroes' second EP on Ophelia, in full – and what a great release this has turned out to be. From uplifting melodies to atmospheric soundscapes, it has everything a melodic fan could possibly want from the duo. The lyrics will take you to a dreamy place while the bass kicks will slap you back to reality, and it's more than just enjoyable to listen to, it's a display of quality producing that is definitely not foreign to this talented duo.
Listen to Last Heroes' Threads on your favorite streaming platform, and read on for a deeper take on this fantastic release.
Stream Last Heroes – Threads on Spotify:
---
Threads is exciting from beginning to end and shows a level of growth in artistry from Last Heroes.
Throughout the runtime of Threads you can really hear how much Last Heroes have grown in their production abilities, and comparing this to their previous EP is almost night and day in terms of the sounds used to evoke a certain feeling within listeners. Take the lead track "Change It," for example. It features the powerful vocals of Liel Kolet that are simultaneously complemented and contrasted with the heavy synths and bass that come into play to bring up the energy of the track. The speaker-shattering bass pierces halfway through the song to really make it one that's unique.
Further proving their growth are instrumental tracks "Threads" and "Limits." "Threads" is a slow, laidback single – something a bit unexpected from this duo with a reputation for having such energy in their tracks. The dreamy soundscapes, light strings, and airy flutes give the feeling of floating through clouds while overlooking a sunset. It's a gorgeous track, and the fact that it's in the center of the album to offer up a moment of pause speaks to how even more well-rounded this duo has become.
"Limits" is a bit heavier, but still holds the feel of floating through the air – but this time it's more of a dark storm than a sunset. A kick and chords in 3/4 time cut through the strings and windchimes within the first minute of the track to give a platform for the bass to come in. Halfway through, a heavy bass comes in and fades away as suddenly as it started – similar to how a storm rolls in intensely but stops abruptly. The aftermath of the drop leaves the songs fading away in a slow decrescendo. It's the final track of the album and properly brings the story to a close.
Classic sounds are displayed in songs "Knowing How To Break" and "Always Like This" with vocal-heavy melody lines, and emotional chords.
The previously released single "Knowing How To Break" takes it back to the classic sound of Last Heroes – vocal-heavy melody lines, fat chords that punch listeners in the face, and of course a crowd favorite vocalist – this time, RUNN. Uplifting vocals and chords come to play as the song rises to the drop, which is bound to put a smile on listeners' faces. The headbanging chorus is lead by electric guitar chords this time around to add some much-appreciated intensity. It's a fun, uplifting, energetic track, and one that's cut from the same cloth as Last Heroes' other favorites such as "Love Like Us" and "Forevermore."
Singer/songwriter Mark Klaver is also featured for the first time in a Last Heroes track in "Always Like This." Starting off in a somber tune, the piano comes in to emphasize the emotion. Klaver is great in this track as he gives the vocal line his all as the electric guitar returns in the chorus to take on a more emotive state. It pairs well with his voice and makes for yet another astonishing production by the dynamic duo themselves.
Threads shows that Last Heroes has really come far within the melodic bass genre.
From starting off producing and releasing tracks themselves to collaborating with Seven Lions, they're constantly proving that they're one of the best in the game. This EP only emphasizes that fact and proves how much they've grown. Threads is a dynamic, dramatic release that is sure to please the hearts of anyone who hears it.
---
Last Heroes – Threads – Tracklist:
Change It (with Liel Kolet)
Knowing How To Break (with RUNN)
Threads
Always Like This
Limits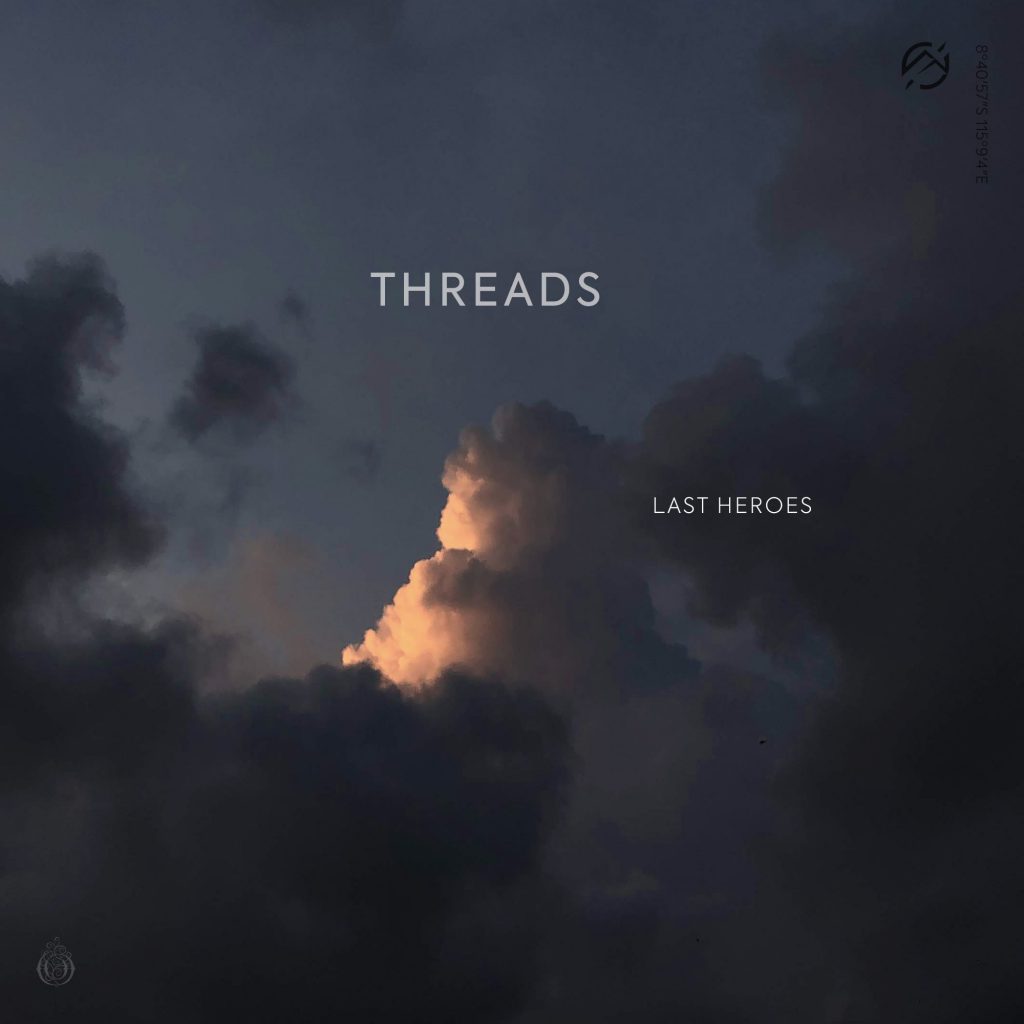 ---
Follow Last Heroes on Social Media:
Facebook | Twitter | Instagram | SoundCloud