Last Heroes have released their long-awaited, eight-track EP Finding Light on Ophelia Records with sounds spanning across multiple genres.
---
Since first stepping onto the scene, Last Heroes have been a pillar in the realm of melodic bass. Though it's just been a few years since signing onto the Ophelia Records, this young duo has already made a name for themselves as a huge force to be reckoned with. Working with artists such as Crystal Skies, Au5, and Seven Lions, they've been on a fast track to success since they laid down their first beat drop.
Now, Last Heroes is back with their immersive soundscapes and incredible songwriting with Finding Light. This EP is outstanding in the fact that not only is it eight quality tracks in total, but also that each one has a unique feel and shows off their versatility as artists. From progressive house feels to bassier drops, Last Heroes really displays how much they've grown artists and are unmatched in creating quality tracks no matter what the genre might be.
The tracks on Finding Light are mind-blowing, as they take the listener on a unique journey from start to finish. From the laidback, euphoric "Passing Through" to the hard-hitting track "Atlas," each track offers something special and creative from this talented duo. Fans of melodic bass, house, and even trance can really relate and vibe this great EP.
Listen to Finding Light on Spotify or your preferred platform, and read on as I shine some light on this release from Last Heroes.
Stream Last Heroes – Finding Light EP on Spotify:
---
Last Heroes start things off things light and melodic as the Finding Light EP begins with "Daybreak" and "Better For It" (feat. Clay Finnesand).
Setting the mood right away, "Daybreak" hits first with a string chorus and epic drums. Last Heroes has been known for their melody writing in the past, and this track puts us in the mood for everything this EP is ready to deliver. After the instrumental to start of the EP, Clay Finnesand is featured in vocal track "Better For It." His sultry voice meets us after a guitar arpeggio softly brings the listener headfirst into emotion. The drop opens up with beautiful chords and heavy kicks, and you can really feel the epicness this track carry along as the intensity doesn't stop until the very end.
Finding Light continues with the hard-hitting track "Love Like Us" (feat. RUNN), but pulls it back to a progressive sounding vibe with "Passing Through" (feat. Trove).
We've heard some incredible releases from Last Heroes, but "Love Like Us" (feat. RUNN) has to be one of the most incredible songs they have ever written. Previously released back in September, this tune is an absolute roller coaster of pure, unadulterated feeling. Familiar vocalist RUNN brings unforgettable energy into this track with her unique voice as huge walls of chords come swinging at the listener in juxtaposition to the soft vocals in the chorus. Relentless slide notes, reverbed supersaws, and a fat bassline really flesh out this track, turning it into one of the most pierce and passionate songs we've heard from the duo.
After running through the flames that "Love Like Us" provided, "Passing Through" (feat. Trove) is a much-needed breath of fresh air. Trove gives listeners airy vocals and a passionate message of moving on and seeing things in a brighter light. The soft drums bring such a relaxing feel and this track shines as bright as the sun through its entire runtime. Last Heroes might be more well-known for their harder, bassier tracks, but they really honed in on their skills in going the more progressive route and it worked out amazingly.
The EP provides one last back and forth between bass and house with "Atlas" and "Forevermore" placed on opposing ends of "In My Head."
"Atlas" and "In My Head" with Woodlock are placed on opposite ends of "Forevermore" (feat. Issac Warburton) providing that dubstep to house volley that's been evident throughout the album. "Atlas" is a signature bass-heavy, melodic track showcasing their usual sound. Its vocals carry listeners above the chord-heavy drops and verses riddled with arpeggios and plucks.
Their collaboration with Woodlock, "In My Head," is a somber track about working through one's internal thoughts and emotions. It speaks to those who are fighting through the mess of anxiety, fear, and love that can be difficult to battle and overcome. The epic drums and piano chords bring out the sadness and make it a track that is truly incredible.
"Forevermore" (feat. Issac Warburton) is another standout track on the EP, that leans more heavily on the housier, trancier side of their sound. Issac Warburton promises to "Be by your side forevermore" in this drop-dead gorgeous track about friendship, love, and devotion. If the lyrics don't get you crying, the chord drops will do the trick. A piano is snuck in during the chorus as heavy supersaws meet the listener's ears to emphasize emotion even more. The song ends in cut-time, as they throw in a bassy drop to end things off to complete this masterpiece.
To close out the release, Last Heroes bring us all "A Better Day" which takes listeners right back to where they started at the beginning of this album.
The lovely string quartet with piano chords and epic drums on "A Better Day" really tie up the wild ride this EP was. As if the sun was setting behind gargantuan mountains, the track lulls us back to reality, letting us down gently after the ups and downs we've taken. It's a lovely ending to such a fantastic EP.
This EP from Last Heroes was definitely worth the wait. From soft tracks to the hard hitters, the duo really outdid themselves by creating showstopping soundscapes filled with diversity. With sensational works such as this, these guys really have proven to be one of the best producers in the game and we can't wait to see where they'll take us next!
---
Last Heroes – Finding Light – Tracklist:
Daybreak
Better For It (feat. Clay Finnesand)
"Love Like Us (feat. RUNN)
Passing Through (feat. Trove)
Atlas
Forevermore (feat. Issac Warburton)
In My Head w/ Woodlock
A Better Day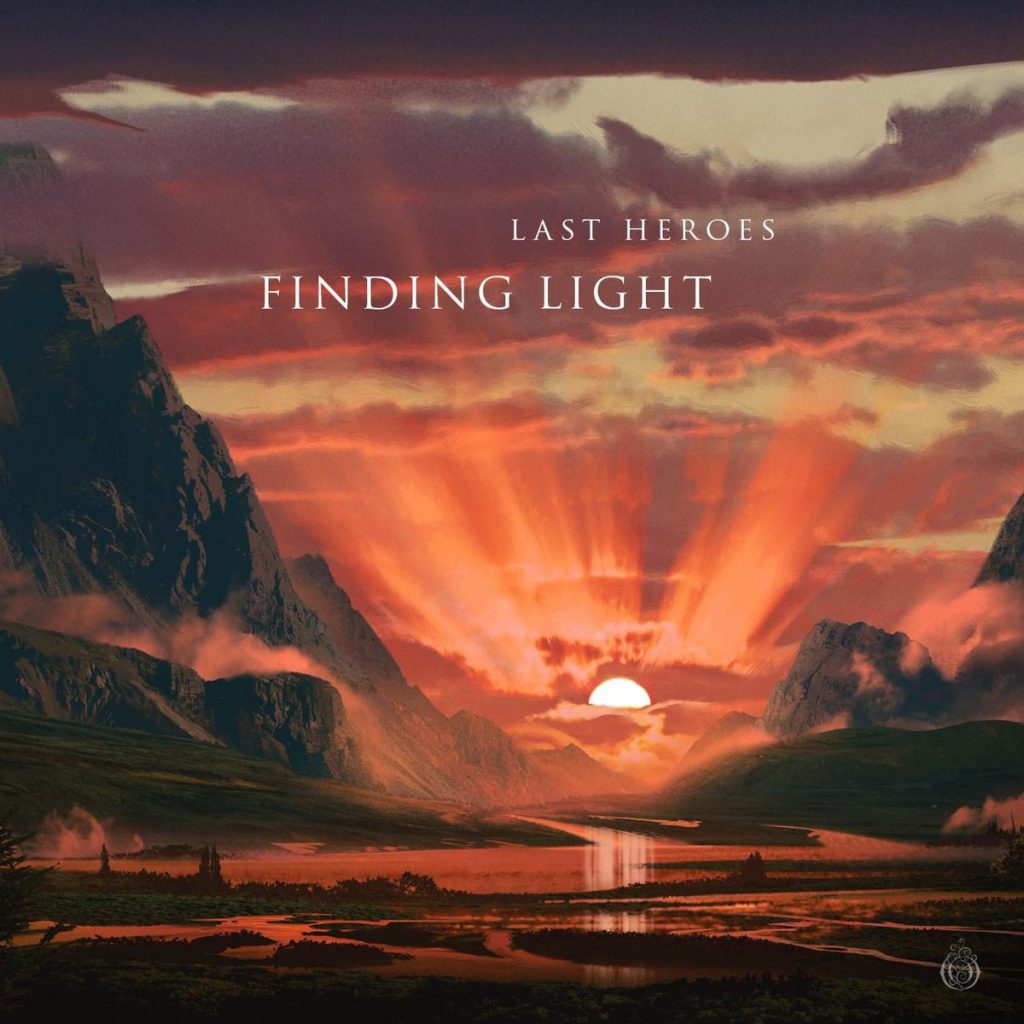 ---
Follow Last Heroes on Social Media:
Facebook | Twitter | Instagram | SoundCloud