DAY MVS XL was a triumphant return to Waterfront Park for FNGRS CRSSD as the house and techno community reunited in San Diego for a weekend of fun.
---
It had been well over a year since FNGRS CRSSD last presented a festival for house and techno lovers in San Diego. Their edition of CRSSD Festival Spring in March of 2020 was one of the few that took place before the pandemic hit and the otherwise quiet messaging left many to wonder what the future would hold. Earlier this year, though, hope was on the horizon as FNGRS CRSSD shook off the pandemic woes and announced DAY MVS XL – a new festival to be hosted in the summer at their usual home at the Waterfront Park.
Those familiar with FNGRS CRSSD might recognize the DAY MVS branding as the name had been previously used for their single-day, single-stage show at Petco Park, but with the reveal of the lineup, this clearly would be bigger and better. In fact, DAY MVS XL felt more like a mini-CRSSD Festival than anything as it featured two days that were jam-packed with artists across two stages, along with some incredible (and diverse) food and drinks as well.
Waterfront Park is one of the most beautiful outdoor spaces in San Diego and seeing an event fill the green space was a heartwarming reminder of what life was like prior to last year. Much like many others in attendance, this was the first multi-day event for me in over a year. But having attended many editions of CRSSD Festival in the past I felt like I knew what to expect in terms of structure and design.
Aside from there being only two stages to the standard three, there wasn't much of a difference in the layout for DAY MVS XL.
The entrance to the event was on the Southern side of the park, similar to past editions of CRSSD Festival, but unlike those, the lines for ID check and security moved quickly while staff also urged those attending to wear masks and passed out free ones as well. People clearly forgot that this is a non-smoking/non-vaping venue as vape pens seemed to be the most confiscated item on both days.
Right past the gate was the merchandise booth followed by a variety of craft beer and cocktail vendors followed by a diverse food array and finally more drinks and cocktails. Throughout the weekend I tried everything from chicken tenders and the Maine lobster roll to the dumplings and the best agua frescas I've ever had. The variety of food ensured that regardless of dietary restriction there was something for everyone. The craft beers featured local breweries and the craft cocktails featured a vodka mule and margarita option that were both delicious as well.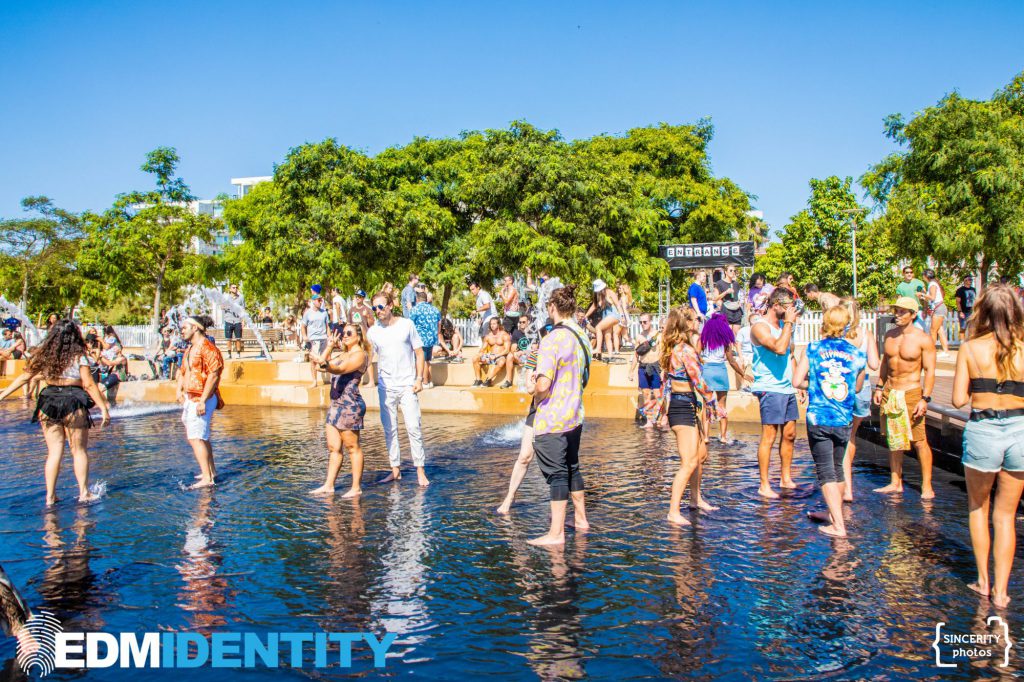 Temperatures were warmer than usual but the fountains and shaded areas offered quite the respite from the heat. 
There's nothing quite like being able to take your shoes off and wade through a fountain while listening to some house tracks that made you move. It was beautiful to see so many people dancing and playing in the water. And between the stages were seating areas complete with picnic tables and shade. Walking through the festival you could see that guests were taking advantage of every green space and shaded area available.
The Southside stage was basically a completely covered area extending all the way until the main bar area and the stage itself was set up with rigid geometric shapes that complimented the underground atmosphere. The Northside stage featured two massive LEDs on either side and a sound system that carried so well that we never felt the need to be closer than the sound booth.
For most of the day the stages felt open and it only really started to feel crowded until just before sunset. At that point, you could really feel the number of attendees who were at DAY MVS XL. Only two stages meant that if one set wasn't pulling the same amount of attendees as the other then one stage would just be slammed. We were walking to MK on the first day and we all agreed that the moment we hit "the wall of people" we would stop and not push more in.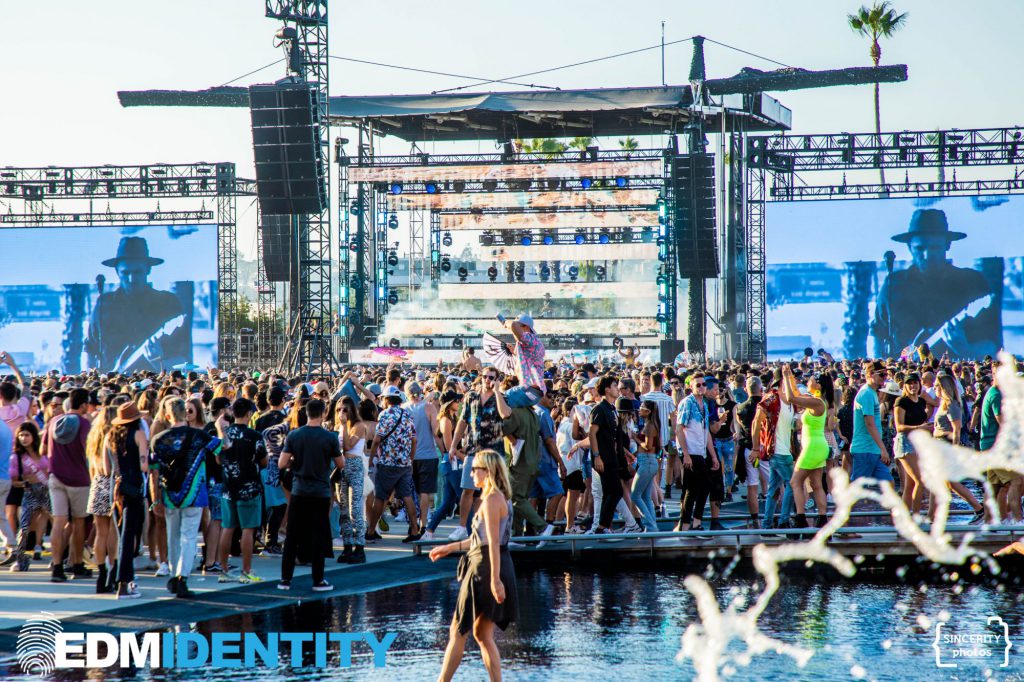 House found its place on the North Side stage while techno reigned supreme on the South Side – and both days were packed with talent.
Every artist at DAY MVS XL was exuding energy. It felt like each set was better than the last and so many of the artists were dropping tracks we had never heard before. Every artist took the opportunity to bring their A-game and periodically I would use Shazam throughout each set just to find out that the track was unreleased.
On the first day, we arrived in time to see the end of Freak On. The Sponges followed after really getting the crowd going and then Cloonee completely blew the house up. This was the first time I'd seen him but he earned himself a fan, I'll definitely catch him the next time he's on a lineup. Tiga B2B Danny Daze was absolutely incredible as well. The way they each blended their tracks and built into one another definitely gave you the feeling that you were watching something special in the making. And after MK and half of Fisher, Brennen Grey was the best way to close out the day.
After some seriously epic performances on Saturday, Sunday turned up the dial even more with unreal sets from Rebūke and the b2b featuring Jeremy Olander and Yotto. After that stunning set, Nora En Pure took the stage at sunset for something that was truly magical. I remember looking around right as the sun was setting on the horizon and saw my friends and other attendees with linked arms swaying to the music. It was a refreshing moment to see everyone reconnect once again.
There was a shuffle flash mob to welcome Lane 8 to the stage, and my weekend was officially complete – a perfect festival experience. 
Shuffle Wisdom founder Jolie Anastasia brought shufflers together to dance their hearts out at the beginning of Lane 8's set and it was epic to see them in action, dancing in beautiful synchronicity. They glided across the grass, gracefully changing direction in the next step. When the beat hit, they hit, smiling and laughing the entire time. Lane 8 went on to play for another two hours to close out DAY MVS XL in style, but I jumped over to Âme to end my night with some techno heaters.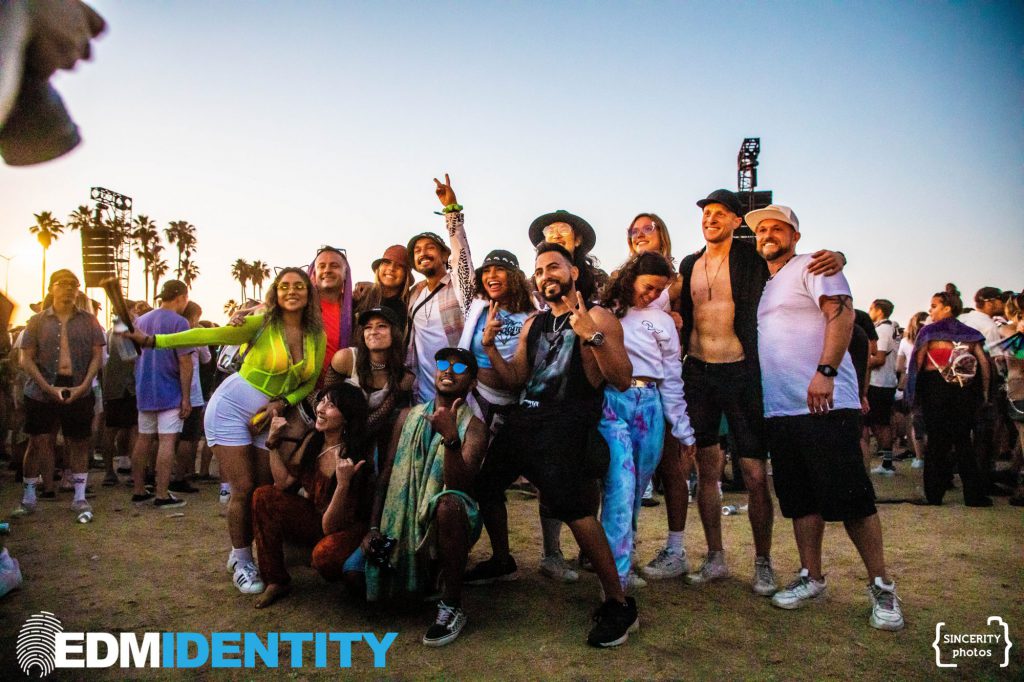 DAY MVS XL was the perfect reminder of what the San Diego house and techno community looks like and how much it's grown over the years.
Everywhere you went at Waterfront Park people were clearly having the time of their lives while donning those familiar FNGRS CRSSD House X Techno bomber jackets and hoodies from years past. You could see the awe and excitement from those who had never attended before, but also from the veterans who have supported from day one. Conversations riddled the night, strangers commenting to each other how nice it is to see people out and so close. These intangible moments hold so much sentimental value and I'm so glad I was there to experience them.
While I wasn't originally planning on attending DAY MVS XL, I'm very glad that I did. The festival was a homecoming and a beautiful testament to the connection we all share with music, as well as with each other. It's easy to get caught up in our busy lives and natural to be a little hesitant after having been in quarantine for so long but it was a breath of fresh air to reunite with so many loved ones and dance the day and night away. Now I'm definitely looking forward to what FNGRS CRSSD has in store for CRSSD Fall Festival this year as well.
---
Follow FNGRS CRSSD on Social Media:
Website | Facebook | Twitter | Instagram | SoundCloud | YouTube