Will Clarke stopped by to chat about his label All We Have Is Now, life in quarantine, supporting the music industry, and more!
---
DJ, producer, label boss, and beard master Will Clarke has been killing it in all aspects of the game since he first broke onto the scene. Known for his high-energy heaters ideal for lighting up any dance floor (or, nowadays, living room), the music he puts out has garnered support from a laundry list of influential artists and labels in the scene.
Despite 2020 getting off to a rough start, Will Clarke kicked this year off with a bang with his fiery single "U Take Me Higher" and his fresh label All We Have Is Now. This Friday, he'll return and answer all of our quarantine prayers with the release of his highly anticipated track "Hallelujah" which is sure to be an absolute jam.
To hold you over until then, though, we had the chance to chat with Will Clarke about his label, social distancing, musical evolution, and more. Tune in to his Open To Close set from Sound Nightclub for some beats to groove out to and read the full interview with Will Clarke below. And don't forget to pre-order "Hallelujah" on Beatport ahead of its release on April 10!
Stream Will Clarke Open to Close Live at Sound Nightclub on SoundCloud:
---
Hey Will, thanks for taking the time to chat with us today. First and foremost, how are you and your loved ones holding up during these crazy times? We hope you are doing well.
Will Clarke: Huge love, we are all doing well and just soldiering on. Feeling super lucky that everyone I know is pretty healthy and safe. Hope you all are too.
With the music industry slowing to a near halt and livestreams becoming the only outlet for our musical/social gatherings, how do you feel the industry is coping? Is there more that we, the fans, can be doing to support the artists and talent that we love?
The industry is not coping at all but as we all know the majority of industries are not coping or even existing. However, I think there is a lot to learn in times like this. Ways to support other artists again I think it is a really strange time to ask people to support the artists financially as in asking people to buy merch or subscribe.
As you can tell I'm still processing the whole situation and have zero answers. The one thing I would say is if you enjoy listening to artists then share their art with your friends and family. At this moment, my manager Ryan and I are really putting our heads together to try and come up with something for the future. This doesn't only change the current situation however I believe this will change the whole music industry.
In the wake of social distancing and "safer at home" practices, how have you been staying mentally and physically fit?
I'm lucky enough that I live on an old farm in the UK in the Somerset countryside. So I've set up a little gym in one of the stables in the fields and that's been keeping me occupied.
Since there will be no touring for a while, are you brewing up anything extra spicy inside the studio? Any cool production ideas, collaborations, or album prospects that you would like to share?
Honestly, I have this work ethic where I am constantly writing in any downtime, so if I'm truthful I'm still writing lots but no more than before. I have all my releases ready for this year and partly 2021 already. So yes at the moment I'm just taking full advantage of other artists being free to work on collabs. With regards to an album, I would love to do this however I need to come up with a concept and then build an album around that. I am not really looking at writing 12 house records and calling it an album.
Let's talk for a second about "U Take Me Higher" on your new label All We Have Is Now. The music video offers a chilling representation of someone caught up in the grip of drug abuse. What inspired you to deliver such a profound message to your audience through this track?
Substance abuse has always been a huge part of my life, luckily I've never had issues with it personally. However, my parents own a drug and alcohol rehab in the UK and over many years I've been able to see what substance abuse can do to someone mentally and physically also the effects it has on people's loved ones.
In the video, I just wanted to give a little insight on the issue that a lot of people deal with every day. I think it's very easy to put blinkers on when you see someone on the corner shooting up heroin or smoking crack or drinking a bottle of vodka. Yet all those people need is a little bit of love and help, I think people forget that that's someone's Son, Daughter, Mum, or Dad.
"All We Have Is Now." These words are not only the name of your label but the words that you have chosen to live by. Why do you feel that it is so important to do away with obsessing about the future or dwelling in the past? And how has living in the moment helped to cultivate your abilities inside the studio?
For me life is about balance, sometimes we do need to look into the future to a certain extent. As in, don't spend all your money because you might die tomorrow. That's not the message I want to give at all. To me, the saying "All We Have Is Now" is purely about enjoying the moment that you are in now.
It's very fitting for the time we are all going through now. When was the last time someone has spent this much time at home either by themselves or with their loved ones. We all know this isn't changing soon so why not just enjoy today and the moments we are dealing with today.
Honestly living in the moment in the studio is something I don't even think about, I just make music that comes to me. I try not to think about the future at all when producing a record. The only things I think about are: do I like this?, will it work on a dance floor?, do I think other people will like it?, and have I done my best I can possibly do on this project?. That's my whole process, I'm not thinking how this one record is going to change my career because I don't have that power. [Laughs]
We always look forward to the updates to your Spotify playlist, "Will Clarke's Record Box." Where do you find the music you include in the playlist and what are some of your favorites from this week?
That reminds me I need to update that today… The music is either new releases of artists I follow or when I go down a wormhole on Spotify and end up coming across loads of dope artists I've never heard of before. It keeps me up to date with new music too and I love to share that with anyone who wants to listen as well.
When curating your mixes, what does that selection process look like? How do you decide which tracks to include from show-to-show?
90% of my shows are my own music if I'm going to do a 2-3 hour headline show. If I am doing an open to close I'll usually plan a folder of the first hour which will either be super downtempo, trip-hop, drum n bass just an eclectic mix of music. Then after the first hour, I just wing it and see what the crowd is responding well to.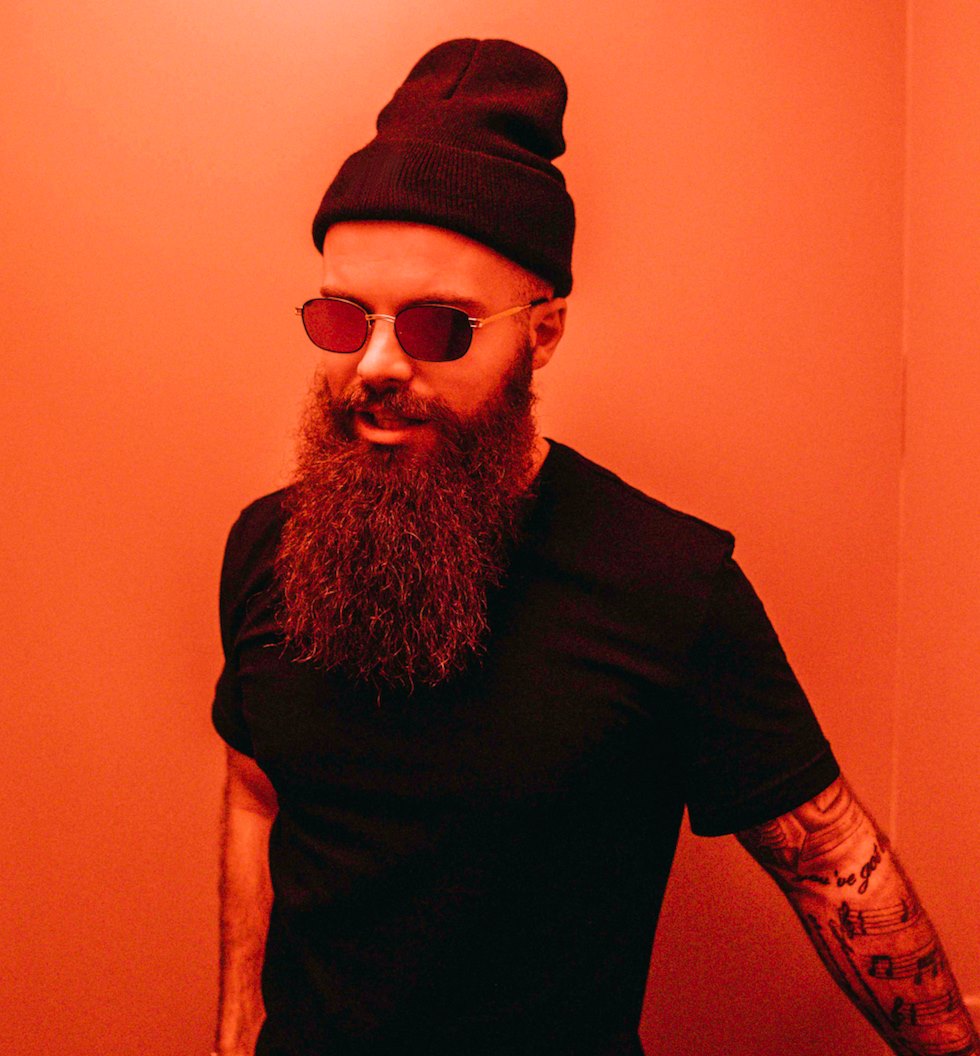 You mentioned in an interview from 2019 that your sound is slowly changing purely because what you enjoy making has changed. How has your musical evolution affected your career (positives and negatives) and what would you say to the artist who is fearful of making a change?
That's a great question. When it comes to the negatives these are very minimal. For me, the negatives were turning down the odd show and people not understanding why I am not on certain line ups. Same with certain people asking why I haven't released music on certain labels. These are all very small negatives in the grand scheme of a career.
As for the positives I had everything to gain and nothing to lose. I can only speak for myself however when I'm writing music I love and want to play it makes me happy which will then be portrayed to the people listening and playing the music. I think it's actually really unhealthy for artists to just stay writing the same sound for years upon years. Evolution is key and pushing myself as an artist to write better music and create better art is literally all that drives me.
Finally, after this is all over, what's the first thing you look forward to doing post-quarantine?
Seeing my family and friends, also being able to walk past down the street and everyone avoiding each other like everyone is diseased. I'm looking forward to seeing communities become closer, seeing the change in the music industry and how shows are. Looking forward to a lot of things but right now I'm enjoying my time in the studio and cooking loads of food and spending time with my parents.
It's interesting asking this question actually because I've spoken to a fair amount of fellow artists' friends and everyone is enjoying this downtime. Like we totally understand the financial issues a lot of us may face in the future or currently however a lot of us don't ever take time out to be at home with ourselves or loved ones. I think in the future a lot more artists are going to take more time out to enjoy life outside of performing 24/7.
Thanks for having me and keep safe, see you on the dancefloor soon.
---
Connect with Will Clarke on Social Media:
Website | Facebook | Twitter | Instagram | SoundCloud | Spotify