Zeds Dead mesmerized listeners in March when they released their downtempo mixtape, Catching Z's. Now, they're back with four all-new remixes.
---
It's a widely accepted fact in the dance community that no one does versatility quite like Zeds Dead. With an expansive catalog of releases spanning genres from dubstep to house, the duo is a jack-of-all-trades who turns everything they touch into gold. Back in March, they announced they would be launching a new imprint dubbed Altered States to celebrate the five-year anniversary of their widely successful label Deadbeats. To bring the label to fruition, Zeds Dead released their Catching Z's mixtape that mesmerized listeners and showcased a different side to their sound.
Catching Z's saw the duo going downtempo with their sound and production, the result of which is a beautiful symphony of warm pads, breezy synths, and a whole lot of emotion. A breather from their typical high-energy sound, this mixtape exemplified how Zeds Dead manages to keep things fresh effortlessly – true masters of their craft.
Speaking of keeping things fresh, they did just that again by releasing Catching Z's (Remixes) which features four stunning remixes to the tracks "I think you're cool" and "lost birds" that give the tunes new character while still preserving their substance and authenticity. This collection of tunes features a perfect blend of slow burners and dance-worthy tunes, so get your headphones on and get ready to feel all of the feels.
Dive into Catching Z's (Remixes) by streaming the release on Spotify below or your preferred streaming service, and be sure to read on for a more in-depth look at the remixes!
Stream Zeds Dead – Catching Z's (Remixes) on Spotify:
---
Catching Z's (Remixes) takes the tracks "i think you're cool" and "lost birds" in four completely different directions.
The acoustic version of "i think you're cool" introduces the EP with a gorgeous piano rendition of the track. Jenna Pemkowski's echoey and evocative vocals stand out even more against the luscious piano keys, resulting in a sound that induces goosebumps with its rawness. Complete with emotional lyrics about admiring a person's ability to show that they care, listeners are left to enter their feels with no going back.
IMANU and QUIET BISON team up next to deliver a fresh reworking of "i think you're cool," implementing glitchy, experimental bass that puts an entirely new spin on the otherwise softhearted track. The shift in genre is nowhere near overbearing, however, as the future bass feel gives the original track a lively rhythm that pairs nicely with Jenna Pemkowski's vocal delivery.
Then, Zeds Dead enlists Pocket to give "i think you're cool" the house treatment. Pocket masterfully weaves bouncy beats and an upbeat essence into the track in a way that emphasizes the original production rather than overriding it. Get your shuffling shoes on – this track is the stepper of the EP.
To close out the collection in style, A-BO delivers a progressive house variation of "lost birds" that kicks the energy of the original track up a notch. Transcendental to its core, A-BO makes it easy to get lost in the trancelike sound design of the track – but it's not long before Elliot Moss' gorgeous vocals come in to bring us back down to earth.
And just like that, Zeds Dead has done it again, this time with help from a handful of amazing up-and-coming artists. If you like these reworkings, don't stop here – dig even further into the work of IMANU, QUIET BISON, Pocket, and A-BO by checking out their discographies. And, as always, Zeds Dead Fam for life.
---
Zeds Dead – Catching Z's (Remixes) – Tracklist:
i think you're cool – Acoustic
i think you're cool – IMANU x QUIET BISON Remix
i think you're cool – Pocket Remix
lost birds – A-BO Remix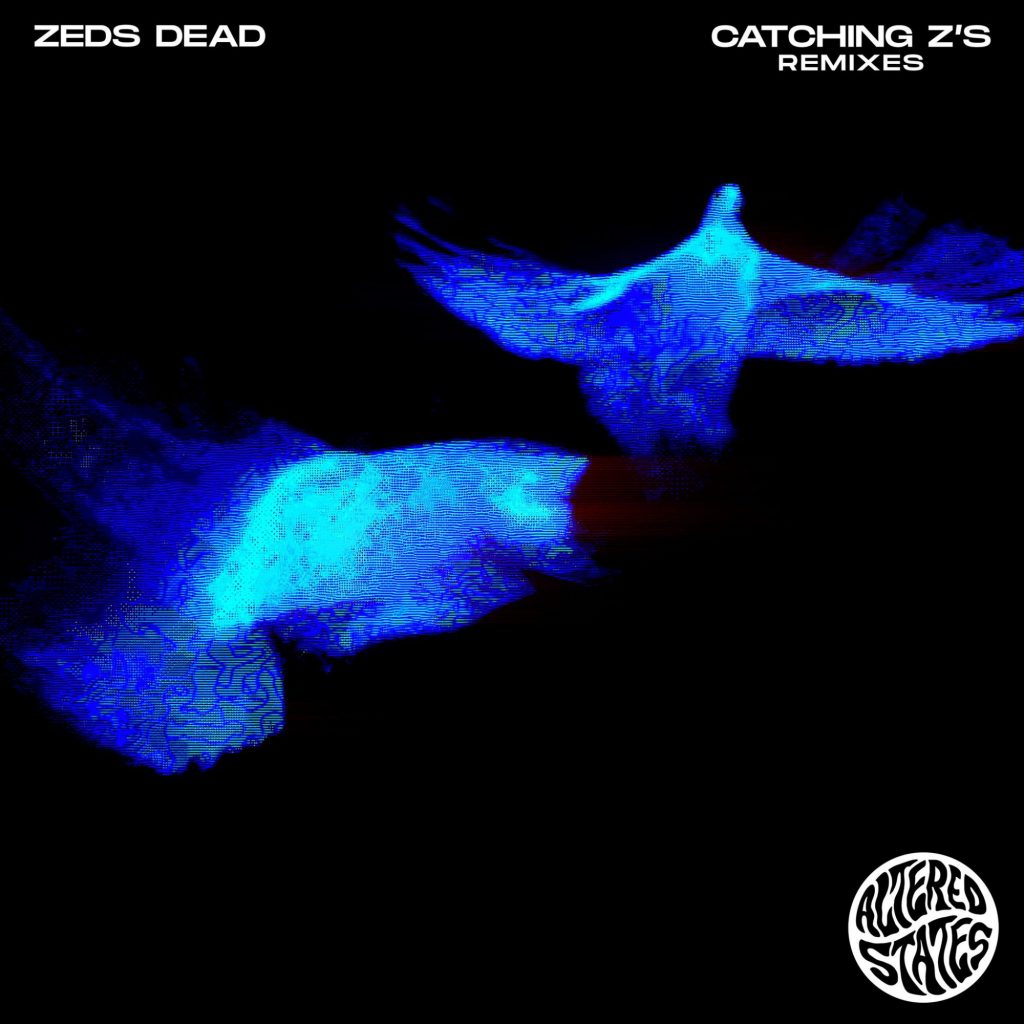 ---
Follow Zeds Dead on Social Media:
Website | Facebook | Twitter | Instagram | SoundCloud | YouTube