Zeds Dead continues to push the boundaries of dance music forward with their new label, Altered States, and chilled-out mixtape Catching Z's!
---
Throughout their expansive career, Zeds Dead has shown they're adaptable and can seemingly innovate with ease. Seen through their own groundbreaking releases, as well as through their imprint Deadbeats which has also paved the way for up-and-coming bass artists since its inception. With the scene constantly shifting recently to focus on more chilled-out sounds, Zeds Dead jumped in head first with the launch of their new sub-label Altered States. Set to be a home for vibey, downtempo releases, they kicked things off with "late night drive" earlier this month, and now the full Catching Z's mixtape has landed.
Carrying on with their previous style found within the Catching Z's series, Zeds Dead creates lush soundscapes and enthralling melodies that pull listeners in from the minute they press play. It's wildly different from the sounds that typically are found on Deadbeats, but that's what makes it beautiful through and through. The duo shows off how versatile their production talents are and simply put, the mixtape itself is refreshing.
Catching Z's kicks off with "when i die i'mma come back" which is a short, yet sweet intro that is ambient and has a driving kick-drum pattern that is almost hypnotic in a way. From there, the mixtape whisks listeners away to an incredible world where all their worries disappear. You'll have a hard time feeling the stress of the world while listening through tracks like "exit row," "phuket sunrise," "get what you need," and "time is an illusion" because they'll melt your worries away.
While most of the mixtape features solo production by Zeds Dead, they add Elliott Moss and Jenna Pembowski into the mix. On "lost birds," Elliott's voice absolutely lights up the track in a majestic way. The production is bright and bold, which only further adds to the magic that is created on this track by the three artists. Then, "i think you're cool" reunites Jenna with Zeds Dead once more, having previously provided her talents on "Slow Down" back in 2016, the outro track on Northern Lights. The entire song is unbelievably catchy and has a touch of pop, synth-wave type of vibe to it to serve as a great mid-way point on the release.
The latter half of the mixtape is filled with cuts such as "desert fractal," "forever alone," "don't close your eyes," and "over and over." Each one of those tunes provides an intricate environment for the listener where no two sounding even remotely alike. Despite being the only single from the mixtape, "late night drive" continues to captivate listeners from the moment the retro vocal sample comes on. Closing out this mind-blowing mixtape is "93 'til now" which is full of hi-hat elements and small accents to foster an atmosphere that is tremendous and addictive, leaving listeners yearning for another round.
Relax and enjoy Catching Z's by listening to it on Spotify or by streaming it on your favorite platform, let us know what your thoughts on the new label and mixtape are in the comments below!
Stream Zeds Dead – Catching Z's on Spotify:
---
Zeds Dead – Catching Z's – Tracklist
when i die i'mma come back
exit row
lost birds (feat. Elliot Moss)
phuket sunrise
get what you need
time is an illusion
i think you're cool (feat. Jenna Pemkowski)
desert fractal
late night drive
forever alone
don't close your eyes
over and over
93 til' now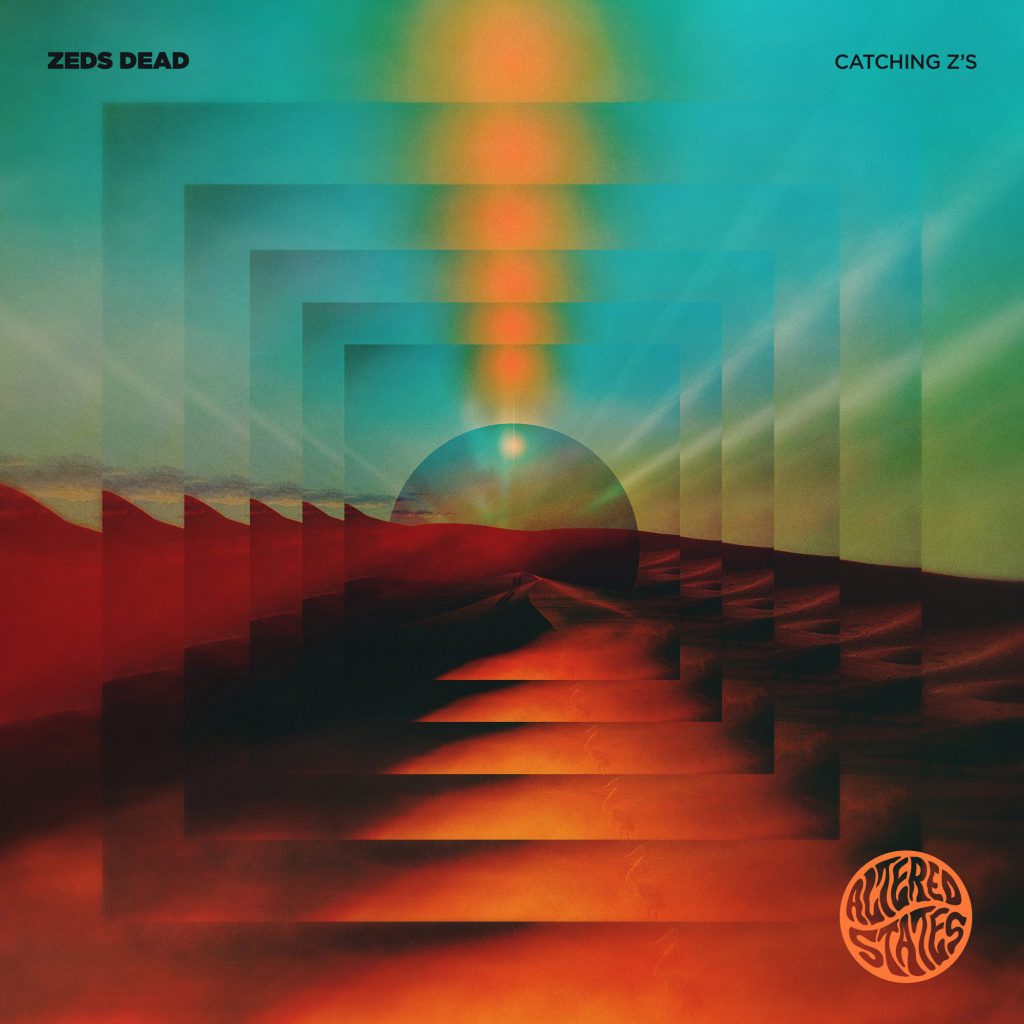 ---
Follow Altered States on Social Media:
Facebook | Twitter | Instagram 
Follow Zeds Dead on Social Media:
Facebook | Twitter | Instagram | SoundCloud | YouTube | Twitch