Underground electronic producer Covex proves the depth of his creativity and talent in his debut album, A Change of Perspective.
---
Colorado-based, indie electronic producer Covex has made waves by teasing fans with singles off his debut album, A Change of Perspective over the past few months. He got nostalgic with "Younger" featuring MOONZz, pensive with "To Be Alone," starry-eyed with "Lucky Ones" featuring Olivia Ray, and explored a more emotive side with the latest release, "Fallin' Back." Each of these tracks showcased a different side of Covex's production style, keeping us intrigued and on our toes. Now, we're diving straight into the full album, and we're not surprised to say that it's nothing short of a masterpiece.
A Change of Perspective is the culmination of years of work from the young producer — both in music production and personal growth. With a myriad of sounds, new and old, Covex tells us his story of self-realization, worth and purpose. With the emotional vulnerability of his songs and every thoughtful detail put into this project, A Change in Perspective truly feels special and personable. Along with the album release, the LA-based company VNYL has produced a 1-of-a-kind vinyl for the project, which is pressed in gold and features a booklet filled with exclusive artwork and track descriptions from Covex himself.
Read on to take a deep dive into Covex's debut album A Change of Perspective, listen to it on Spotify or on your favorite platform — and don't forget to grab your copy of the vinyl.
Stream Covex – A Change of Perspective on Spotify:
---
Throughout A Change in Perspective, Covex covers a wide spectrum of emotions — from the highest of highs, to the lowest of lows.
Our journey starts with "Smile," which opens with calming synths and ethereal sounds, almost like you're watching the sunrise over a lake. The sounds suspend, making you hold your breath, before you're fully saturated with happy sounds that will just about flood your brain with dopamine. This song embodies happiness in an undeniable and playful way.
Covex keeps the good feelings going with "Lucky Ones," one of the previously released singles off the album. Olivia Ray's angelic vocals reminds you how lucky you are to love and be loved. As the addicting beat gets deeper, the lyrics get a bit darker, talking about the feeling of watching people in love when you don't have that yourself. It's a complex emotion that Covex encapsulates beautifully.
The vibes are taken down a notch with "To Be Alone" and "Regret," which are filled with hard-hitting rhythms and driving synths. While Covex explores hurtful emotions, he incorporates lyrics that remind you that even when you're feeling down, other people know how you feel (himself included), so you're never truly alone.
The journey continues with "Younger," featuring MOONZz, where we go through feelings of reconnecting with someone from the past. We're reminded of all the warm feelings of the past, while knowing we can't go back to them. The darker side of returning to someone from your past is reflected in the moody tones of "Fallin' Back." This track explores the conundrum of being stuck in toxic relationship patterns, and being fully aware, but unable to make it stop.
Covex wraps up the emotional escapade with three tracks that will catch you by surprise.
The entire album is dynamic, explorative, and deep — but the last three tracks really blew us away. "Negative Space" with Eldar serves as an interlude in the album, allowing you to take a deep breath. It symbolizes those times within emotional turmoil where your brain just kind of goes numb and you space out, but it's a beautiful soundtrack to lose your mind to. "A Change in Perspective" starts off mellow and slow, with pensive, reflective vibes, but then amps up the energy quickly halfway through the song, like you've just had an epiphany that drove you to find the brighter side of things.
That theme continues on through "For The Love," which starts off with a small child talking about what they want to do with their life (maybe it's Covex as a child, but it's unclear.) The idea of viewing the life through the lens of a child, before you went through anything tough, is extremely powerful. Showing the dichotomy of love, the lyrics of "Fallin' Back" come back in this track, but in a completely contrasting, positive way. This elegantly continues the theme of the album, showing two sides of the same coin — that what goes up, must come down, and vice versa. 
The genre-fusing elements of the A Change of Perspective are emblematic of the nuances of life and love.
This isn't just an album — this is a reflection of Covex's life, a reminder to himself to relish in the good times, and find peace in the bad times. As listeners, album is a true moment for us to look back on everything the world has thrown at us in this unprecedented year and a half. For every unfortunate circumstance, there can be a silver lining. On the other hand, the best feelings in life come with the risk of losing it all. And when we're in our darkest times, the things and people we love bring us back to the center of ourselves. In all this, Covex reminds us that the journey of life isn't easy, but there's beauty in everything if you just give it time, and you're willing to change your perspective.
---
Covex – A Change of Perspective – Tracklist:
Smile
Lucky Ones (feat. Olivia Ray)
To Be Alone
Regret
Younger (feat. MOONZz)
Fallin' Back
Negative Space (feat. Eldar)
A Change of Perspective
For The Love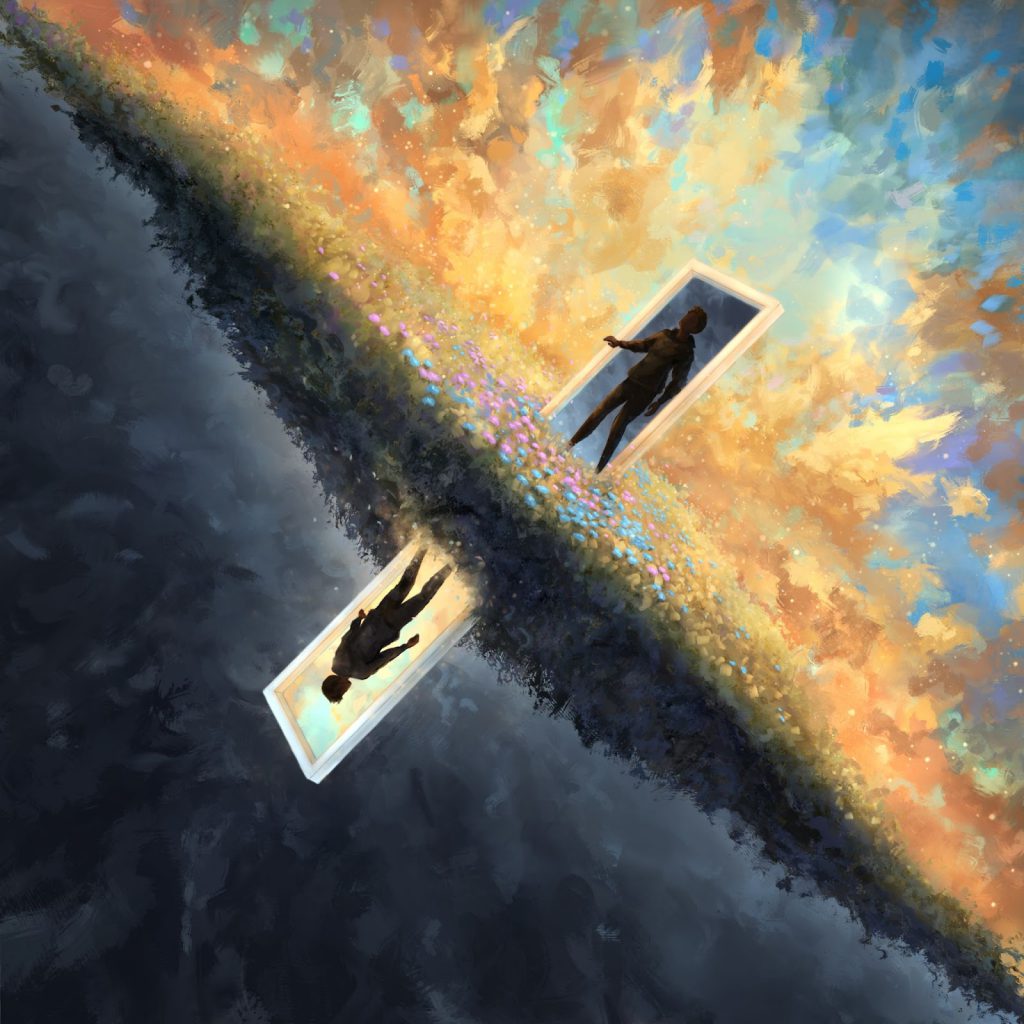 ---
Follow Covex on Social Media:
Website | Facebook | Twitter | Instagram | SoundCloud | YouTube