Feed Me releases his latest album that's eerily beautiful and features a whirlwind of dynamic soundscapes for anyone who listens to explore.
---
UK-based DJ and producer Feed Me is one of the most iconic names in the dance music community. Since making his debut in 2004 he has perpetually brought jaw-dropping releases for fans to enjoy in genres ranging from dubstep and drum and bass to electro house and electronica. While his releases have landed on labels such as mau5trap, OWSLA, and Monstercat, he's also pressed on with his own imprint, Sotto Voce, to be a home both for his releases and the works of others like Tinlicker.
In 2019, Feed Me released his massive album High Street Creeps to the delight of his faithful following around the world. It showcased his immense abilities as a producer as he delivered a tasty offering of dynamic tunes – and now, after a year spent in lockdown, he's returned with another helping. Earlier this month, Feed Me emerged with "Reckless," the lead single off his self-titled album on Sotto Voce, that saw him team up with Tasha Baxter for a fresh offering of melodic synths and empowering bass. Setting the stage for what was to come on Feed Me, now we know it was just the tip of the iceberg from this creative genius.
Kicking things off in a big way is "Big Kitten," which creates quite an introduction with a spine-tingling tempo and pounding bass that will wake up your soul. This hypnotizing track has a dark, ominous soundscape to explore and the eerie instrumentation only further emphasizes that in full. You'll quickly find yourself descending into the underworld and bracing yourself for impact while listening to this one before landing into "Blanket Ban," which brings forth an electro groove that is clearly intent on stunning anyone who hears it.
One of the central tracks on the album, "Night Boat," is an immediate standout with its growling beat and guitar plucks – and it's a smooth ride after the energy-fueled end to "Cost a Fiver Had a Tenner." If you hadn't descended into the gritty underworld yet, you will when listening to this one as its ghastly sounds and intriguing drums consume your mind.
The subtle ending of "Night Boat" fades out into an unsettling introduction of "If It Bounces." True to its name this bouncy tune is brimming with energy and it punches listeners in the face with its synthesized sounds and shaky atmosphere that pairs perfectly with the rock-infused "Stupid Small Face" soon after. And "Frank Frazetta" sees Feed Me deliver an experience that will surely ignite dancefloors with its booming bassline and diabolical voice.
Another standout on the album is "Stop Motion" which features vocals from Heights. She lends her sultry voice and romantic lyrics that work seamlessly with its funky bassline that will quickly stir up a sense of nostalgia. This is a breath of air before "Tamp Tamp Tamp" takes everyone on a roller coaster ride of synths and booming bass. Then, Feed Me brings forth the final track, "Feather Crown" to make for quite the dramatic end to this album that is nothing short of perfection. Emphasizing glitchy electro elements, airy synths, and elegant strings, the track feels like a modern take on a classical piece. Simply put, it's a fantastic finale.
Feed Me's self-titled album is available now on all streaming platforms and is one of the best to be released thus far in 2021, so make sure to give it a listen.
Stream Feed Me – Feed Me on Spotify:
---
Feed Me – Feed Me – Tracklist:
Big Kitten
Blanket Ban
Reckless feat. Tasha Baxter
Cost a Fiver Had a Tenner
Night Boat
If It Bounces
Stupid Small Face
Frank Frazetta
Stop Motion feat. Heights
Tamp Tamp Tamp
Feather Crown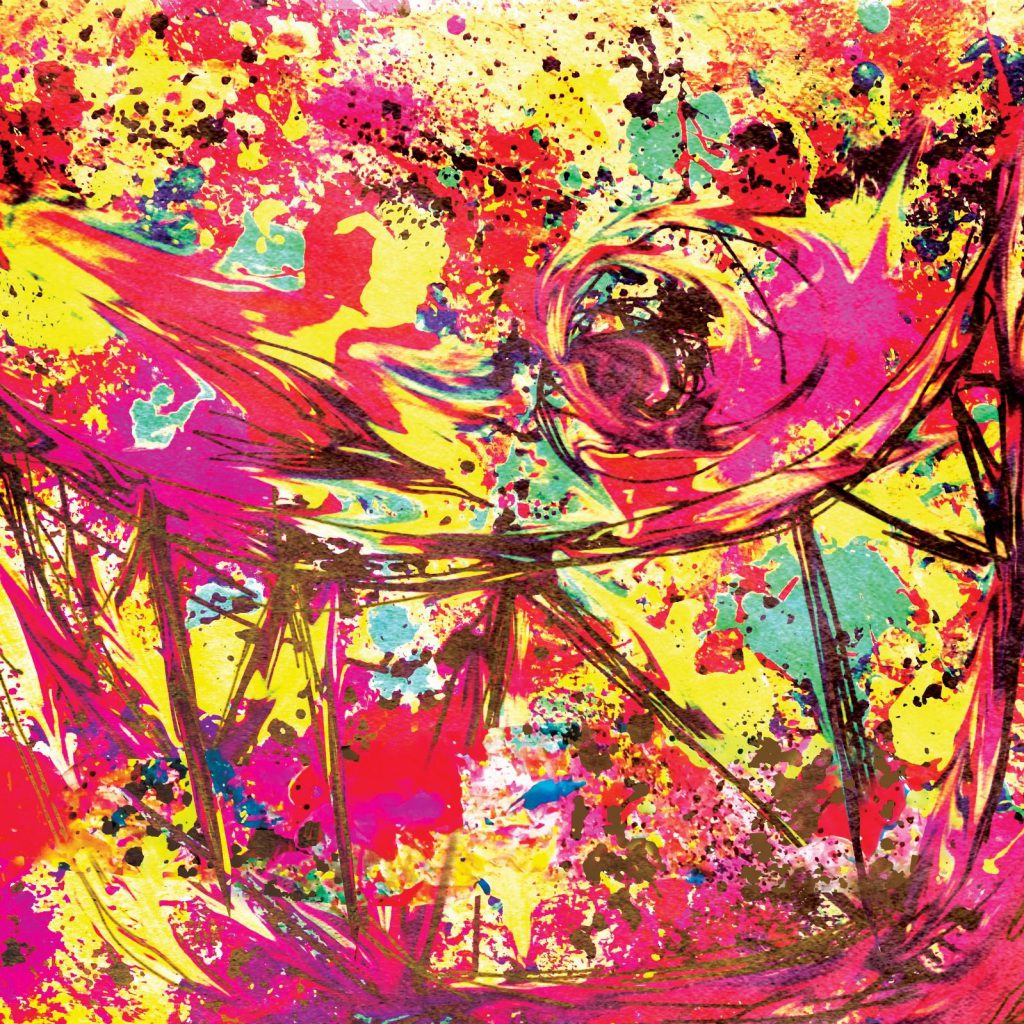 ---
Follow Feed Me on Social Media:
Website | Facebook | Twitter | Instagram | SoundCloud | YouTube