We sat down with Feed Me at Beyond Wonderland SoCal to chat about his latest album High Street Creeps, the return of the Teeth stage, and plenty more.
---
When you talk about renowned artists in the dance music scene there is no doubt that Jon Gooch aka Feed Me should be apart of the discussion. Having already seen success with releases in the Drum & Bass scene as Spor, it was 2008 that Feed Me first came to be and the rest is history. Picked up early on by mau5trap, he released plenty of heavy-hitting EPs under the alias, along with album Calamari Tuesday in 2013 that was a hit.
Since then, he has continued to release stunners and most recently unveiled his latest album High Street Creeps earlier this year. Packed full of tunes like "Feel Love" and "Sleepless" the album has received plenty of praise from tastemakers and fans alike as Feed Me enters a new chapter of his story and pushes the boundaries of his sound.
Before Feed Me took the stage at Beyond Wonderland SoCal last month, we had the chance to sit down and chat about his recent album, upcoming Teeth shows, and even a touch of techno as well. Take a listen to High Street Creeps on Spotify below, grab it on your favorite platform, and read on for our in-depth chat!
Stream Feed Me's High Street Creeps on Spotify:
---
Hi, Jon. Thanks for taking the time to chat with us today. You're coming in hot off the release of High Street Creeps, which has received tons of praise from your fans and tastemakers like did you approach the production of this album differently than previous releases?
It took a long time to write longer than it should have been I think. But my life changed a lot while I was doing it, which kept making me sort of delete and restart and change the angle. I didn't really feel comfortable until I finished the track called "Sleepless" on the album, once I finished that the rest of the album came together much quicker. So that's how it went.
That's awesome. So some of my favorite tracks that you've released over the years include stunning vocalists like Tasha Baxter and Rosie Doonan. When you're working with a vocalist you find yourself building the track around their vocals or do you build the track first?
You should always sympathize for the vocal in the track, I think. I don't like it when it sounds tacked on, so I don't see the purpose. I think a lot of dance music does that… there is a vocal because people think there should be not because there needs to be. If there isn't a writing process behind the reason for the vocal, the experience isn't organic and I think it's apparent.
So yeah, when I work with vocalists, we write a song, not on track. If it doesn't feel like that and it doesn't come out and I wouldn't enjoy it. And it doesn't matter, I have other projects, so if the session feels like it's going in a different direction and isn't applicable I'll find somewhere else or maybe they want to release it. It's not worth trying to force a dance track out of someone if that's not what they're feeling to do that day.
Ahead of your performance tonight here at Beyond Wonderland you also performed it Mixmag's The Lab. When you're approaching a set that at a festival are you looking at it differently than one that's in a more intimate space?
Yeah, Mixmag was cool, it was nice to have a little quiet room to play in. I actually really enjoyed it, I was nervous. Which is fine, I like being nervous. The festival set for tonight… It looks great in there, and I'm excited, but I have an hour as opposed to one and a half or two. So I've got to be a little bit more hasty with how much I want to get done in the time. But I never plan everything, so I have set sections that I know works together, but I like winging it, you know, it's gotta be exciting and I need to be interested. I can't stand out there and do nothing, I don't like being in the limelight really as a person, so if I've got something to do, it's a lot easier.
You said that you like winging your sets, but do you prefer longer sets?
I'm starting to. I'm enjoying mixing more, and my music has started to lend itself more. If it doesn't, then I rewrite it so it does and have that version to play. So with that in mind, I've also really enjoyed playing techno over the last year. I've done a lot of sets with Joel doing techno and it really sort of made me fall and want to do the best you can. Playing back to back with him and stuff has been really fun. It's been year's since I've had so much fun playing with someone who's really collaborative.
Yeah, that was actually was my next question, asking about the techno sets, because I was there at Joel's birthday at Sound and you played a really nice set there. So I was wondering if you're going to be playing more techno sets in the future?
Only as much as I'm asked to. For tonight it's the mau5trap stage and I want to play some of my techno stuff. And I've started working on my own techno-like EP so it's going to be fun, it's a new challenge to pull my fan base in a different direction. So yeah, I love it. I'll do as many as I can.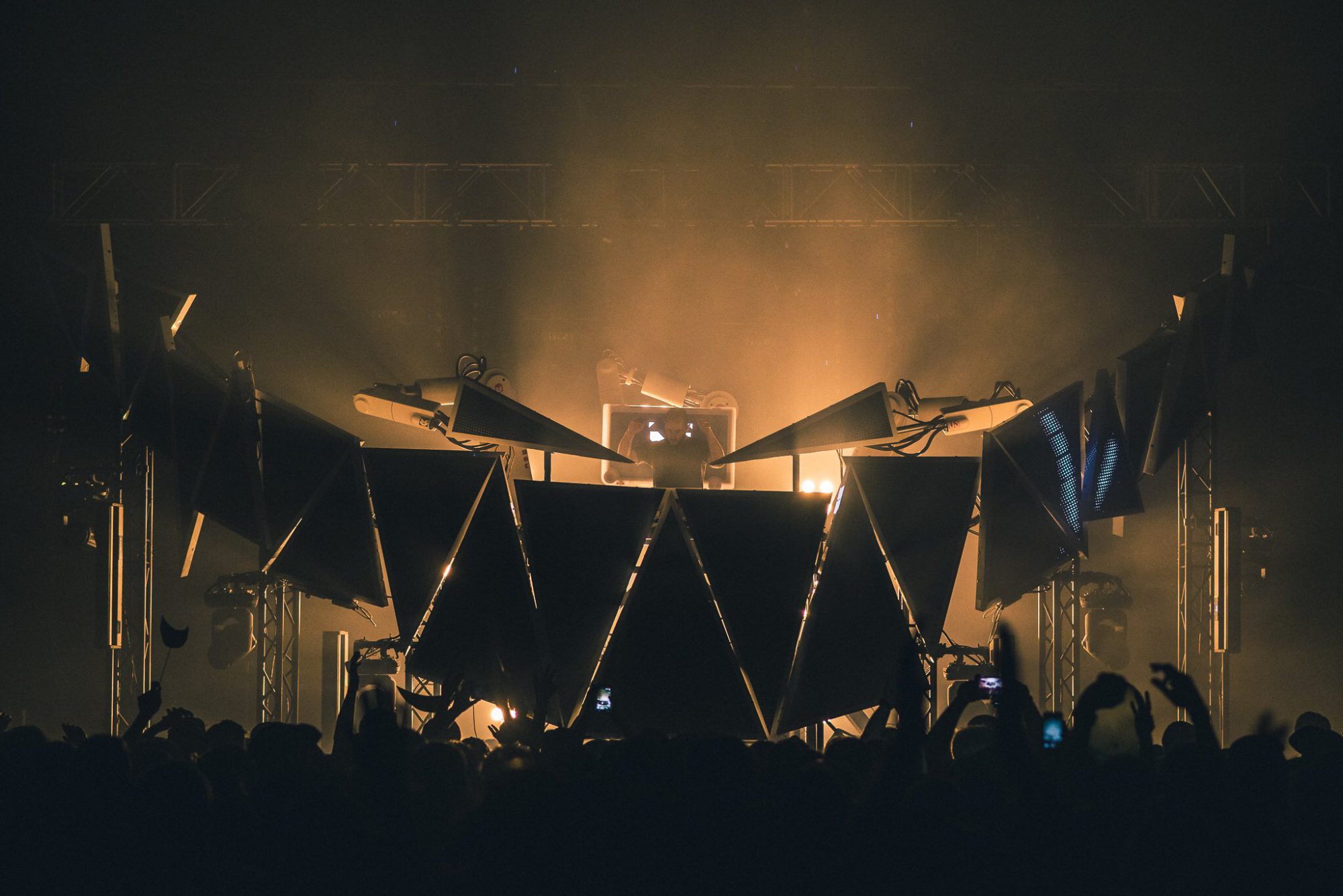 This summer you're also going to be bringing the iconic Teeth stage back on tour. What's the process like to construct and how long did that take like development?
Years, really. I mean, initially a few months, but then we had to have it rebuilt. We weren't expecting to tour as much as we did and it needed to be stronger, lighter… it needed to be a lot lighter, actually, it was very heavy, even bending the stages. Maybe that was just me. [Laughs] Yeah, so it took a long time and it's the always sort of under revision. Now it's pretty solid, so we're just about to start rehearsing and updating the visual content and reevaluating the light package but hopefully, it's pretty good to go.
So, switching gears, you also have a label, Sotto Voce, that featured your own work but also artists like Tinlicker who've really blown up lately as well. Do you have plans to continue that project?
Yeah, I didn't stop out choice. The company that was co-managing it was sort of frozen. It was out of our control and it meant that I basically couldn't release without changing what the catalog numbers were. But it's now fine again, pending finishing a few things off, and I'd like to carry on with it. I still got a lot of demos and great, talented people who I would like to help, so it would be nice. I just had to put in the back of my mind, unfortunately.
Over the years you've also connected with fans through things like your Reddit AMAs. Do you think that it's important for artists to reach out to their fans through platforms like that?
No. I think there's a lot to be said for mystery in music and some of my favorite artists I don't know anything about and I don't really want to. I think people on the internet feel entitled to know things about everything and I think they forget that sort of age of wonder, like feeling childlike and not understanding how things work or the on the intimate details of everyone who does everything that you want is important. It expands your mind creatively and you're forced to imagine.
So no, I don't think that's necessarily the case. I enjoy it in this aspect about this project, I wouldn't talk about other ones, so for me, this is an open book. I like the culture and the people I get to interact with this, it's added lots of my life. It feels nice to communicate with them. I guess it's changed me as a person. But I wouldn't always feel obliged to talk about things I was doing like this. I think that's an artistic decision, it's definitely not business.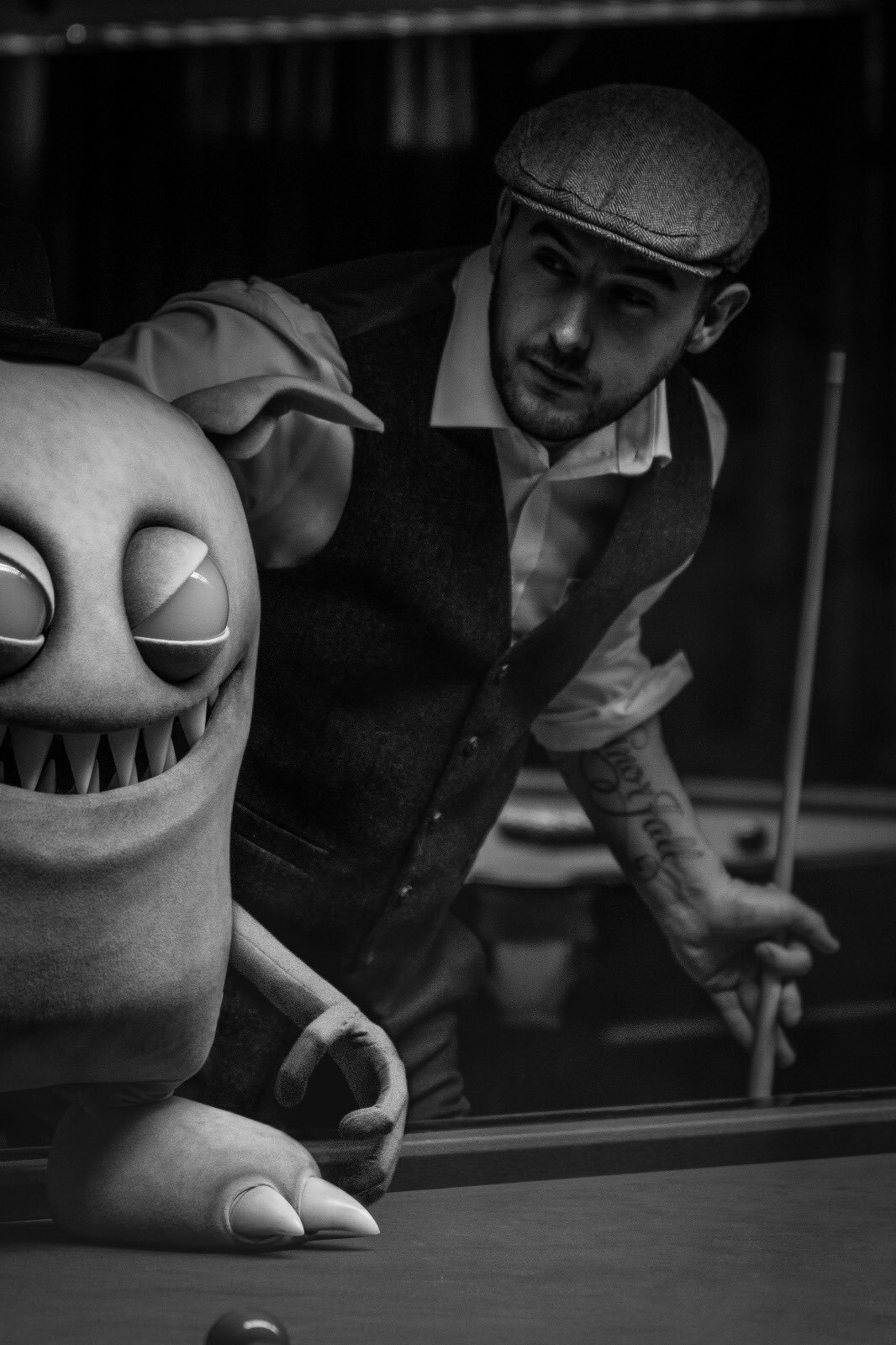 Last year, you also released "Pull The Sun Down" on Mind State, Vol. 1 that had all its proceeds go to mental health awareness.
Yeah, that's true.
Do you feel that more artists should be getting involved with supporting causes like this one?
Yeah. I've lost a musician friend to suicide, and the friend who helped me get involved that project is actively involved in supporting the charity and has had a lot of trouble of his own, which he's been very successful at conquering and I've been pleased to see get through things. But I think it's definitely an area of the industry that's lacking, especially in this area where people are under strange forms of pressure, and often trying to be people that they're not because they think it's important for their brand. It definitely takes a toll. So, yeah, everyone should think about that more often and do more about it.
Have you seen a shift in the conversations with more artists or people in the industry being open to talking about that now?
You'd like to think its moving in a positive direction, but it's that doesn't mean there's not room for us continue.
Totally, and aside from your albums and shows you also been following the Keto diet lately and you've been pretty vocal about it. So I was just wondering what helped push you in that direction?
I watched some lectures by Dr. Lustig, he's a Pediatric Endocrinologist. He's written books and done some very interesting research into the role of sugar in the modern diet, and so have some interesting stuff about dopamine versus serotonin. It got me thinking that I needed to change to continue. I spent a long time developing a reputation for being a nightmare, so I thought it would be an interesting way to keep myself healthy. I like changing the rules and moving the goalposts on myself.
It's been interesting, I've been sober all the time and have been eating really, really clean food. It's had a positive effect on the people around me, which has been nice and encouraging, my friends have been supportive. I feel great as well. But that's how I started, it was just seeing this lecture and it clicked something in my head that I needed to do. I guess I realized that it would knock on and benefit all the things I do, not just how I eat.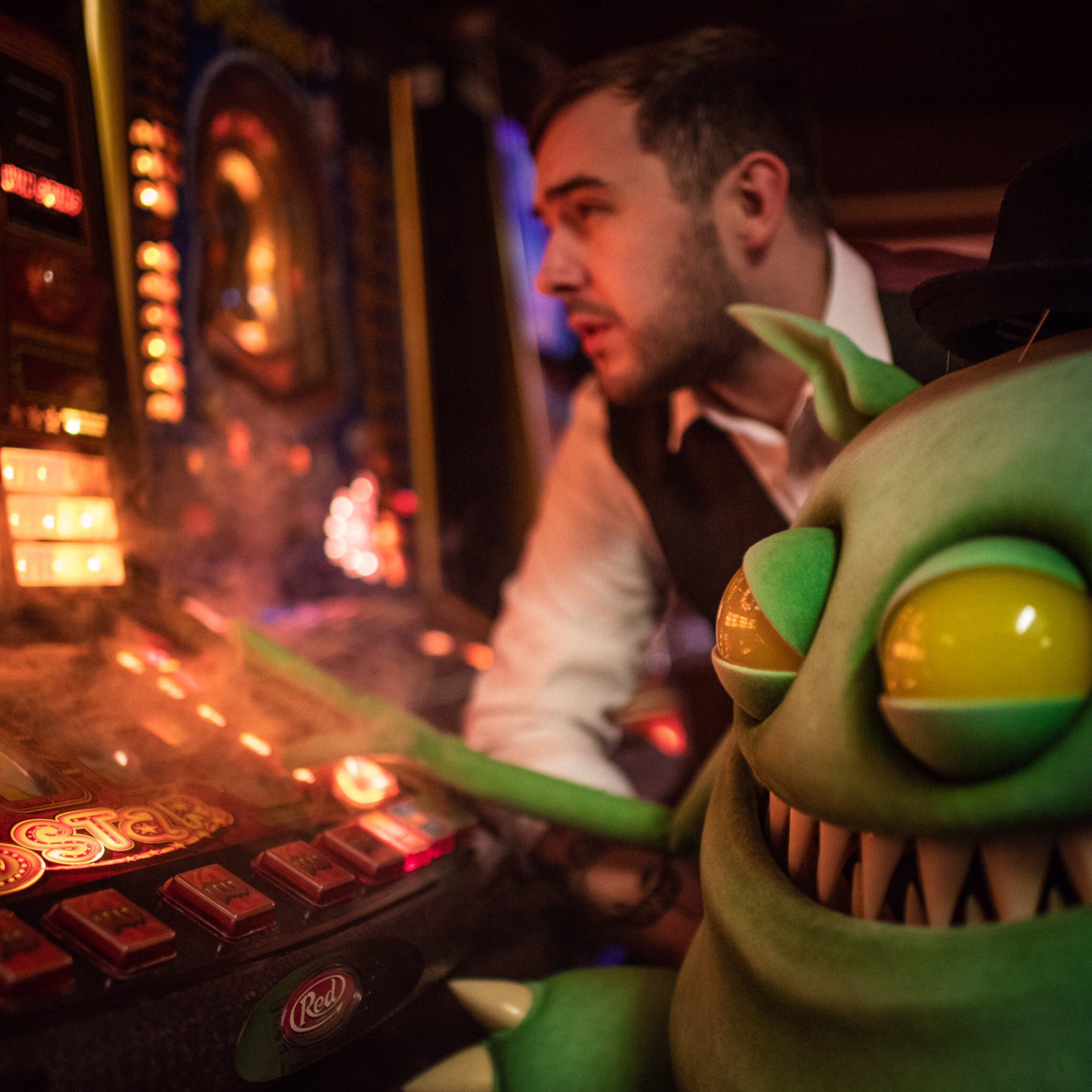 If there's one tip that you could offer up for anyone trying to break into the scene as a DJ today, what would it be?
Don't eat sugar, ever. [Laughs] I can't offer much advice. I got asked that recently and things have changed so much since I joined and I never really had a process. I put tracks online one afternoon and the next afternoon I was with Joel in London signing.
I suppose I believed in it. I had a brand from the inside out, not on top, I didn't put the icing on it. A lot of people think branding is a logo and shouting, whether that's metaphorical or not, so having something you genuinely believe in and aren't fronting, is necessary. If you don't have that then you need to do something else.
There's been a big change in the scene obviously, so what's the biggest change you've experienced personally?
The scale of it and sort of the way it's penetrating all the way through to mainstream media now, it's not a subculture anymore by any means. It's pop music now. Watching it mature and become less chaotic. It was extremely chaotic when I started, and I think the promoters that were throwing shows didn't really know what was happening. It is a much more well-oiled machine now, which has its pros and its cons.
For sure, well thanks for chatting, that's all we've got for you!
Thanks very much!
---
Follow Feed Me on Social Media:
Facebook | Twitter | Instagram | SoundCloud | YouTube