KAMI unleashes a deadly techno invasion upon the KAMIVERSE with the release of their brand new EP, Cyborg Future.
---
For a number of years now, KAMI has been a part of the underground hard dance scene and in 2021 they've been making the most noise with the hardest records known to man including "Agents of Rage" on Basscon Records and their latest release, "No Mercy", as part of the Lockdown 3.0 compilation on Gearbox Digital. This also marked the American trio's arrival on the label following their appearance on Gearbox Overdrive in 2020. Now, after a stellar first half of the year, KAMI continues their path of destruction with the goal of moving the scene and industry forward with the release of the Cyborg Future EP.
The Cyborg Future EP represents a new chapter of the KAMIVERSE where deadly techno reigns supreme over the airwaves, and part of what makes the record so unique is that they don't usually make music below 150 BPM. While dark and gritty with underground warehouse vibes, this is a fresh take on hard techno that has a futuristic, "utopia under attack" feel to it. "We've been inspired to diversify our sound and blend hard dance and hard techno," said Vinny of KAMI when asked about the production of the EP itself.
Heavily inspired by artificial intelligence and the exponential advancement in recent technology, the title track "Cyborg Future" begins with a melody that puts listeners in the middle of a futuristic alien abduction. An ominous voice declares that "we are your future" before descending into the chaos that is deadly techno. The follow-up track, "Tetra," offers no hope for listeners as the deadly techno invasion has already begun and an artificial voice is preparing for an attack. It's packed with hard dance influence most notable in the screeches used throughout with Lucas of KAMI saying, "We basically took our hard dance sounds in our faster tracks and put them over a classic techno drum pattern to form this new hybrid sound."
Overall, the Cyborg Future EP is a great addition to the KAMIVERSE and further helps establish them as "artists" and not just "hard dance producers." After listening to this record multiple times you'll quickly gravitate to the infectious energy of hard techno and crave more, which should always be the end goal of the music you listen to. Check out the two tracks on Spotify or your preferred platform, and stay tuned for more from KAMI.
Stream KAMI – Cyborg Future EP on Spotify:
---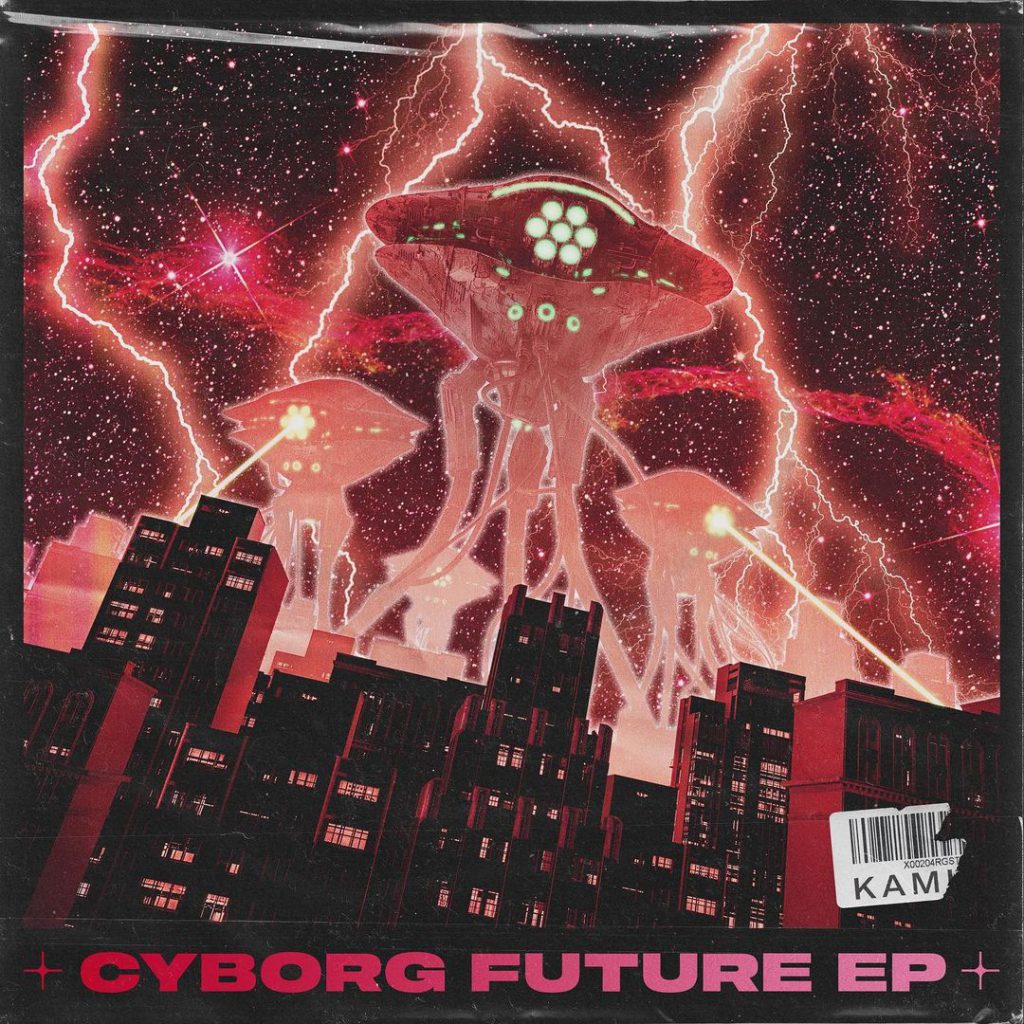 ---
Follow KAMI on Social Media:
Facebook | Twitter | Instagram | SoundCloud | YouTube | Spotify