The Dutch government has extended their measures for events to take place, forcing ASOT 1000 to shift their celebration to 2022.
---
While the world continues to navigate the ongoing pandemic, uncertainty remains for much of the dance music and live event industries. Festivals have been running all summer long in countries like the United States, but governments elsewhere on the planet have taken a different stance on large gatherings. This includes The Netherlands, which has recently seen a number of promoters fight back for clarity on the measures, but festivals like Mysteryland, and now ASOT 1000, will not take place in 2021.
Originally announced to take place on September 4-5 in Utrecht, the status of ASOT 1000 was rocky as cases of COVID-19 continued to increase in The Netherlands due to the emergence of the Delta variant. As other festivals began to postpone, hope was held out for the celebration to continue, but today Armin van Buuren took to his social media channels to announce that it would be moving to 2022.
In a video posted to his Instagram account, Armin van Buuren sent out a heartfelt message to the dedicated ASOT fans around the world who were hoping to celebrate in style in September. "Dear Trance Family, I just got the news that the Dutch government has decided to extend their measures for events. I'm deeply saddened that the ASOT1000 Celebration Weekend can't take place this September," the caption on the post reads. "I feel truly defeated, as I was really looking forward to seeing you all again on the dancefloor. But let's keep a positive outlook. We can't and won't leave 1000 episodes of A State Of Trance unnoticed."
ASOT 1000 will now take place on February 18-19, 2022 in Utrecht, and their website has been updated with a longer statement as well. Tickets for the original dates in September will be honored for the new ones in February and those who are unable to attend can request a refund. An email will be sent out to all ticket purchasers with further instructions. Additionally, the ASOT 1000 shows in Moscow and Krakow will continue to move forward, and ASOT also announced that more dates for the tour will be available.
Further information about ASOT 1000 can be found in their FAQ.
Stay tuned for more information about other cancellations and postponements from around the world as we continue to follow the impact coronavirus has on the festival season this year.
---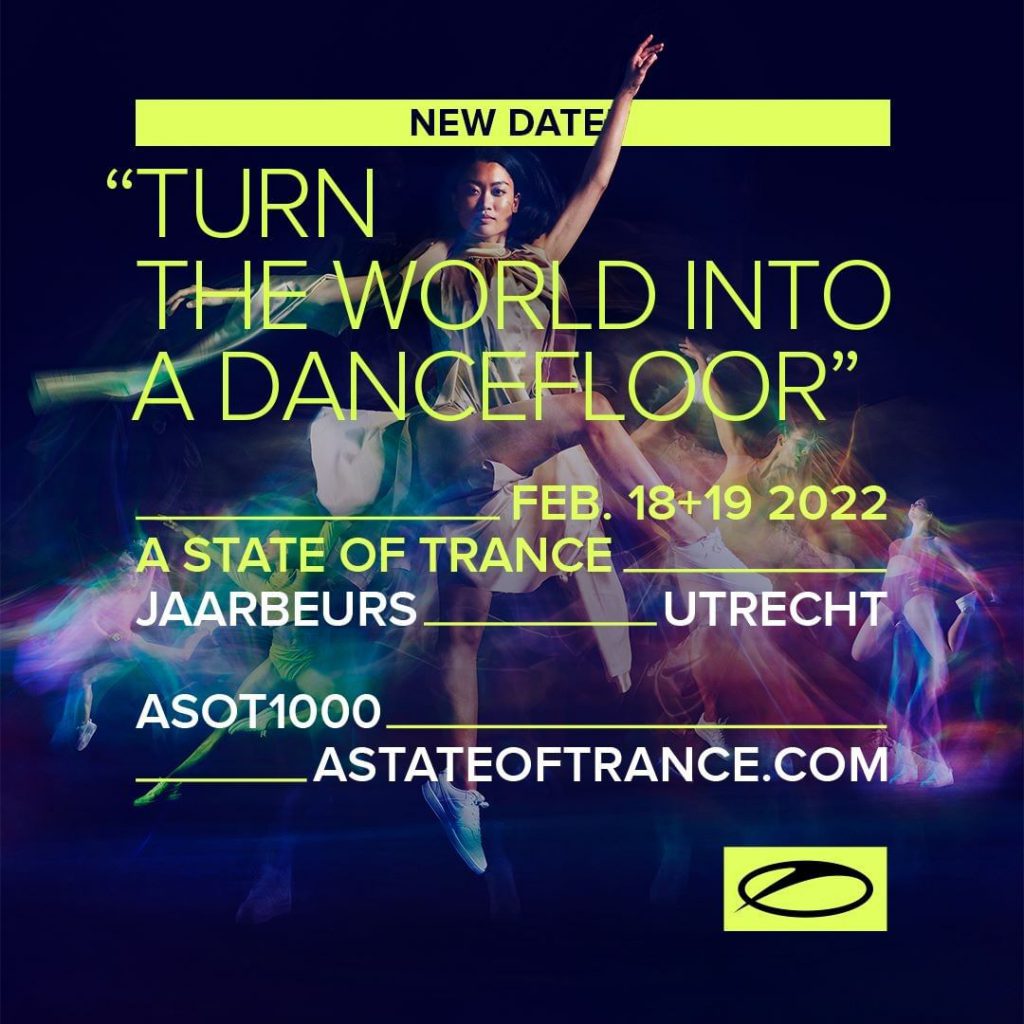 ---
Connect with A State of Trance (ASOT) on Social Media:
Website | Facebook | Twitter | Instagram | SoundCloud