Don't say we didn't "Warn Ya" before pressing play on these remixes of The Funk Hunters' tune from artists like Champange Drip and COFRESI.
---
There's no doubt about it, The Funk Hunters bring the funky, bass-filled tunes. After all, it's in their name. The duo brings the heat and the bouncy, energy to everything they create. When their sounds are combined with fellow artists Defunk and Akylla, the energy is unmatched. Which fans heard in their collaborative track "Warn Ya," released earlier this year on Westwood Recordings. The tune was a lively collection of sounds, with catchy vocals that you couldn't help but sing along to as you danced around to the addictive beat – and now a collection of talented artists have added their own flavor for the Warn Ya (Remixes).
Five artists across the genre realm have decided to put their own twist on the high-energy tune, from dirty bass to monumental house numbers. Cazztek and Jay Robinson's remixes each lean on the more house side, while Champagne Drip and COFRESI bring a little heavier feel. CAPYAC wraps up the remix EP with an old-school, groovy number. There's something for everyone on these Warn Ya (Remixes), so sit back, put on your dancing shoes, and enjoy.
Each remix on the release stood out in its own way, but two really stole the show: Champagne Drip's and COFRESI's. Champagne Drip lays down his signature sound with that slowed-down, heavy bass that feels like a waterfall washing over you. Just wait till it gets to right around the two-minute mark, that little distorted switch-up packs a punch. On the flipside, COFRESI starts things up a little fast-paced, building right up to the meat of the tune – and once that drop comes in you're hit in the face with a plethora of sounds that you can't help but get real low to while they dominate your sense.
Listen to Warn Ya (Remixes) on your preferred music platform and let us know which one was your favorite in the comments.
Stream Warn Ya (Remixes) on Spotify:
---
Warn Ya (Remixes) – Tracklist:
Warn Ya – Cazztek Remix
Warn Ya – Champagne Drip Remix
Warn Ya – Jay Robinson Remix
Warn Ya – COFRESI Remix
Warn Ya – CAPYAC Remix
Warn Ya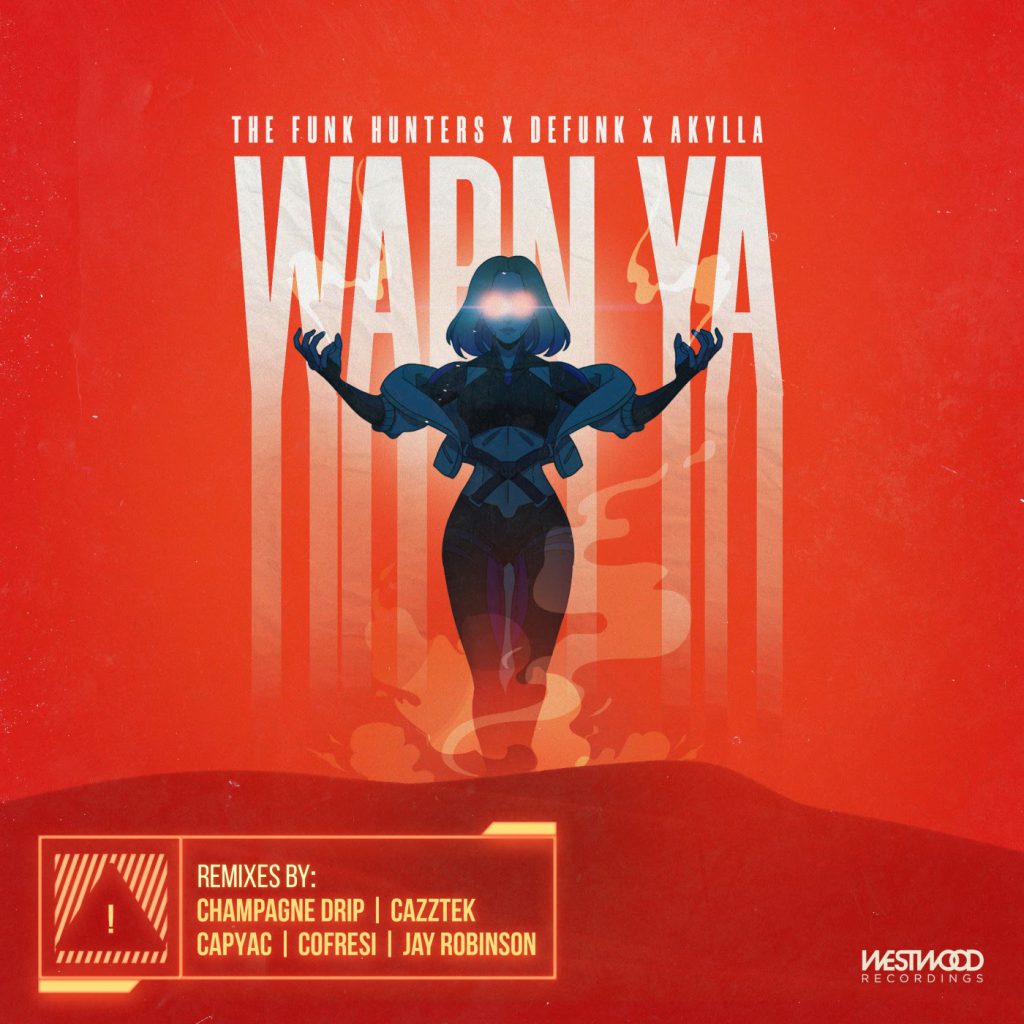 ---
Connect with The Funk Hunters on Social Media:
Website | Facebook | Twitter | Instagram | SoundCloud | YouTube