Hot off Bassrush Records, Champagne Drip's "Hot Chicken" is a sizzling frying pan of delectable wubs and crunchy basslines.
---
Since the release of his Obelisk EP last year, I've been a big fan of Champagne Drip's diverse sound artillery. Comprised of everything from blistering dubstep wallops to groovy freeform symphonies, the Los Angeles-based producer continues to expand his sonic repertoire and blow me away with each release. Now, he delves down a path of swaying basslines and earthshaking synth in "Hot Chicken".
The tune begins with a mystical swarm of vibrating harmonies laden with digitalized clicks and warbles. With a slow build-up, the track ascends in energy before being interrupted by a deep voice saying "Hot Chicken." A sexy hypnosis of coated wobbles and pounding shreds of resounding bass fall into place, making this a hell of a tune to get down and dirty to on the dancefloor.
Stream or download "Hot Chicken" on your favorite platform today and read on for more about Champagne Drip!
Listen to Champagne Drip – Hot Chicken on Spotify:
---
2019 is already shaping up to be a big year for Champagne Drip.
Earlier this year, he dropped his epic four-track EP titled Starman. Filled with everything from ridiculous bass whomps to delicate ballads, this was one of many releases by Champagne Drip that has helped secure him as one of the biggest names to watch in the industry. More recently, his collaboration with WAKAAN labelmate LSDREAM titled "ETERNAL NOW" was finally released. It's a juxtaposition from his other work, being that this tune embodies more of a psychedelic trance rather than his usual full-bodied basslines.
With so much under his belt already, I couldn't be more excited to hear more from Champagne Drip in 2019. Ready yourself for a journey of a lifetime and catch him at EDC Las Vegas, Shambhala, Bass Canyon, Lost Lands, and many other premier festivals this year!
What are your thoughts on "Hot Chicken"? Leave us a comment!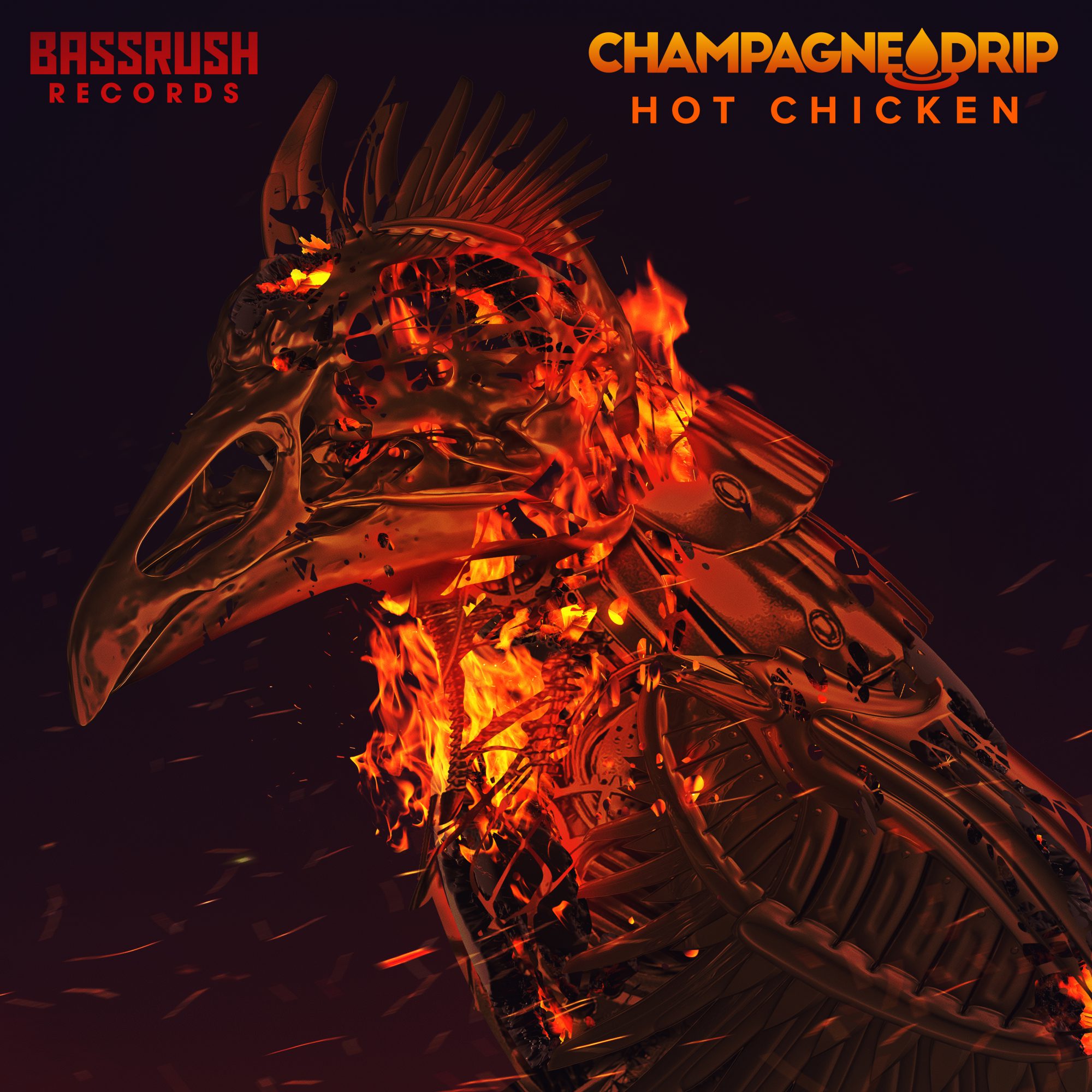 ---
Connect with Champagne Drip on Social Media:
Facebook | Twitter | Instagram | SoundCloud