GRiZ is calling all of his funky fans around the globe to party with the release of Rainbow Brain – an album filled with psychedelic bangers.
---
After almost a year of questioning what the future of electronic music would look like, it feels like a gift with all these new releases popping up and gracing our earbuds. For GRiZ fans, today feels especially like GRiZmas with the brand new album release of Rainbow Brain. Having only been announced less than two weeks before its release, the album crept upon us by surprise – but we aren't in any way mad about that.
With a no-holds-barred take on sound design and intricate production value, Rainbow Brain is a one-of-a-kind experience for any dance music enthusiast. From start to finish, this album is an auditory encapsulation of a feel-good psychedelic summer with all new sounds from the funk superstar and further proves why he's one of the finest in the scene.
The album starts off strong as we're introduced to the classic hypnotic melody of Grant's sax in "c h r o m e s t h e s i a" before chart-toppers like "Astro Funk" and "Vibe Check" arrive in style. These bass-heavy bangers have been a hit among listeners this past year and are prevalent in his collab with Jantsen, "Burn Up The Floor" along with the amped-up tune "Daily Routine" with poetic rapper Probcause and fellow funky duo Big Gigantic. Cherub also makes an appearance on the groove-heavy "Gold," while powerhouse vocalist Chrishira Perrier returns to the album with features on several interludes, as well as the title track "Rainbow Brain" with Probcause.
Some other notable tracks include "The Other Side of Jupiter," "Feel It All," and "Another World," which capture the more psychedelic, live instrumental-heavy side of the album. Divided up and blended together with interludes and trippy samples, the album encompasses somewhat of what a GRiZ show feels like – a taste of the bangers, with colorful instrumental breaks and poetic interludes, then going right back into the grimy, gritty bass tunes to get everyone moving. 
If you tuned into the Rainbow Brain movie that premiered last night, you may have gotten a flavor of what the future live scheduled shows may hold in store for attendees. Filmed at the Mission Ballroom in Denver, it's filled with intense laser production, instrumental-electronic fusion, and a full-on dance party. It's no question that this next half of 2021 will hold way more surprises from GRiZ, as his artistic expression is through the roof with all his new releases.
So hang up your Christmas lights and listen to this album because it's a celebration! Make sure to follow GRiZ on social media, tune in to Rainbow Brain on your favorite platform, and let us know your favorite track in the comments.
Stream GRiZ – Rainbow Brain on Spotify:
---
GRiZ – Rainbow Brain – Tracklist:
c h r o m e s t h e s i a
Astro Funk
Vibe Check
t a k e – e m – b a c k
GRiZ x Jantsen – Burn Up the Floor
g o t – i t – l i k e
Tie- Dye Sky
R O Y G B i V – i n t e r l u d e
Rainbow Brain (feat. ProbCause, Chrishira Perrier)
2 4
Harmony
Gold (feat. Cherub)
Daily Routine (feat. Big Gigantic, ProbCause)
Other Side of Jupiter
w u – w e i
Infinite
y o u – a r e . i – c a n
Feel It All (feat. Chrishira Perrier)
4 2
548 MAC ave
p . s .
Another World
The Echo Tree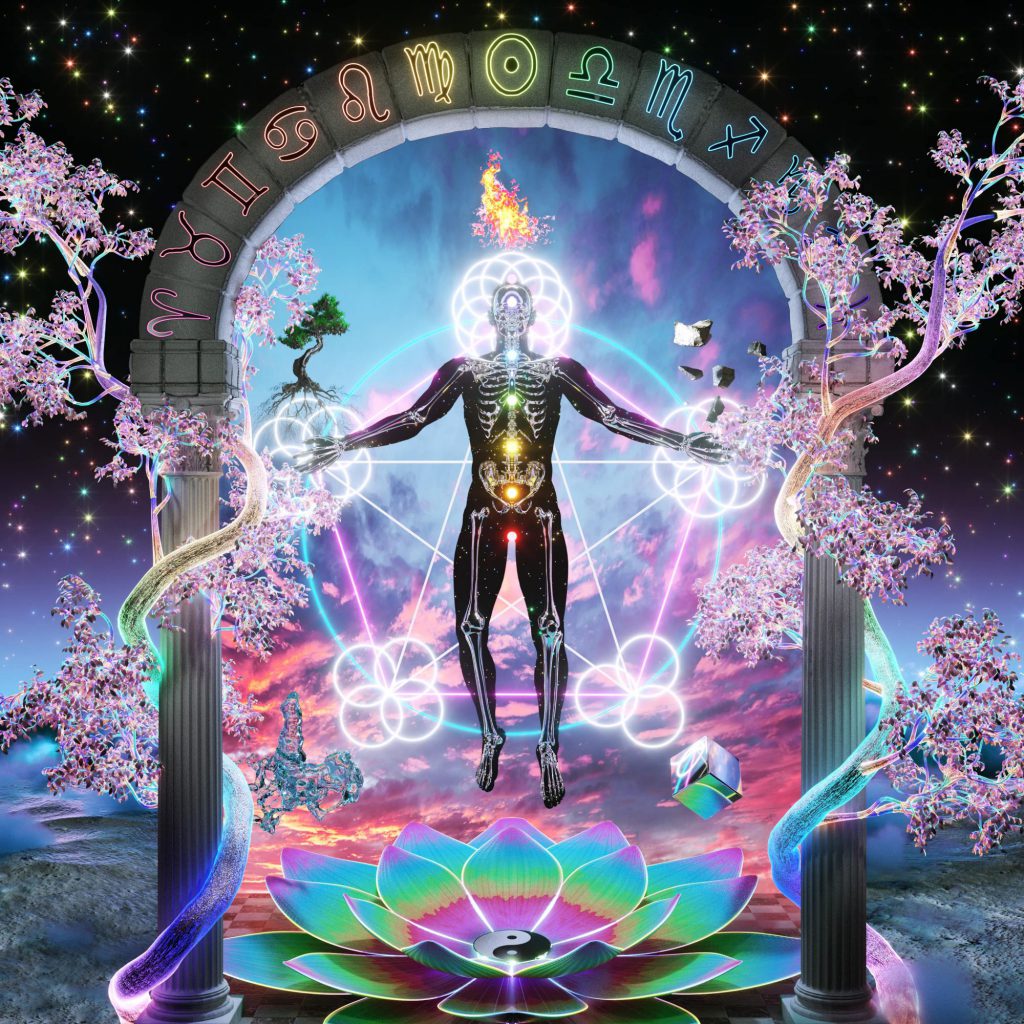 ---
Follow GRiZ on Social Media: