Multi-talented artist GRiZ sets off on a new era with "Rainbow Brain," the first single off his forthcoming album bearing the same name.
---
If there's a single word to describe GRiZ right now, it would be multidimensional. The electro-funk mastermind has been dominating the scene with a cornucopia of EP releases, exciting collabs, merch drops, and a full stack of show announcements for the rest of the year. It seems every time we log on to social media, GRiZ has something exciting to share with all his fans that will have them talking and raving (metaphorically and literally) for the rest of the week. This morning, however, seemed to be the ultimate cherry on top for listeners around the globe.
Following the release of the title track this past Friday, GRiZ took to social media again to announce his upcoming 10th studio album Rainbow Brain. This journey will take the beloved producer to new reaches of the bass realm that represents the next era of his sound. Similar to his Bangerz EPs, this album will be filled with bass-heavy, grimy tunes mixed with the classic, feel-good sounds the funk superstar is known for.
There are so many elements found on "Rainbow Brain" that will make you feel like you're in for a full-on trip around the moon while listening. GRIZ teamed up with the poetic MC Probcause and powerhouse Chrishira Perrier to add even more power to the tune, both of whom offer smooth, clever lyrics that carry the essence of the track. Pumping beats build into the echoes of the featured artists before dropping into an absolutely filthy mixture of bubbly wubs and sonic samples. The vibey bassline packs a punch as well – it delivers all sorts of colorful sounds to evoke imagery of the "rainbow" theme throughout its runtime.
Rainbow Brain is projected to deliver a more experimental vibe, with a start to finish experience defining the ride. If you're already pumped on the new single, there is plenty more to come from the Rainbow Boy himself. Due out on July 23, the album will also feature tracks like "Burn Up The Floor" with Jantsen, "Gold" with Cherub, and a flurry of other solo productions from the funk-fueled maestro himself. So get ready for a psychedelic trip into the bass music realm of past and present because this is one you won't want to miss.
Stream "Rainbow Brain" on your favorite platform, pre-save the album ahead of its release, and make sure to check back for all things GRiZ related!
Listen to GRiZ – Rainbow Brain on Spotify:
---
GRiZ – Rainbow Brain – Tracklist:
c h r o m e s t h e s i a
Astro Funk
Vibe Check
t a k e – e m – b a c k
GRiZ x Jantsen – Burn Up the Floor
g o t – i t – l i k e
Tie- Dye Sky
R O Y G B i V – i n t e r l u d e
Rainbow Brain (feat. ProbCause, Chrishira Perrier)
2 4
Harmony
Gold (feat. Cherub)
Daily Routine (feat. Big Gigantic, ProbCause)
Other Side of Jupiter
w u – w e i
Infinite
y o u – a r e . i – c a n
Feel It All (feat. Chrishira Perrier)
4 2
548 MAC ave
p . s .
Another World
The Echo Tree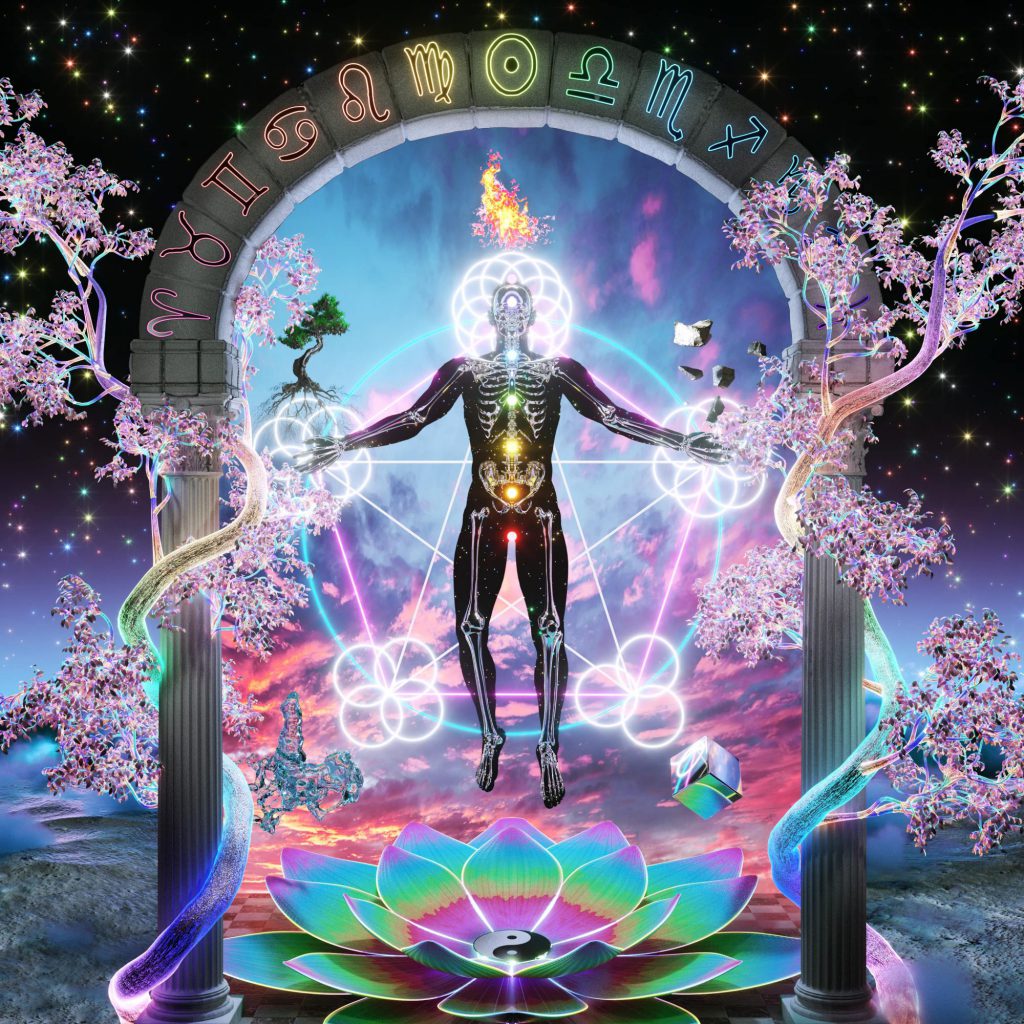 Follow GRiZ on Social Media: