Drum and bass duo Hyperbots is set on shaking up the universe with their latest release, the two track Clipper EP on Boomslang Recordings.
---
Bringing some fire drum and bass sounds all the way from Spain is a duo known as Hyperbots. These up-and-comers are ready to make their mark and they absolutely deserve it. Over the course of the last few years, they've released dance floor bangers like "Do Your Dance" and "Take Me Away" while bringing a little old school with the new to make a style all of their own. And their smashing debut EP, Clipper, out now on Boomslang Recordings, further proves that in full.
Clipper is a two-track EP that will surely get listeners up and moving. Hyperbots are making a huge statement with their fast basslines and heavy-hitting melodies: this duo is ready for the world to know their name. It feels like there's not a single moment to catch your breath while listening to the tracks, making this a solid drum and bass creation that hits you right in your soul and makes you want to get up and move.
"Clipper" starts off on a high note with high kicks that quickly lead up into the tune itself. From the moment things begin listeners will be swept up in a plethora of drum and bass soundscapes. The track has some old-school feels to it from the vocal samples to those deep basslines. Listening to it felt like blasting into the past and being swept up in that OG UK era of bass music.
Changing things up a little bit, Hyperbots slowly lead listeners into "Speedlight" – and once things begin, there's no turning back. The energy that's packed into this track is sure to have listeners flailing their bodies across whatever dancefloor this high-energy tune graces. Around the 1:20 mark, the pair gives listeners just a moment to catch their breath before dropping right back into the groove and getting everyone moving.
Nothing beats finding up-and-coming artists and watching them grow. Hyperbots are sure to be a big name in drum and bass and we cannot wait to see what the future has in store for them. Be sure to stream Clipper on Spotify or grab a copy on Beatport and let us know what you think about the EP in the comments.
Stream Hyperbots – Clipper on Spotify:
---
Hyperbots – Clipper – Tracklist:
Clipper
Speedlight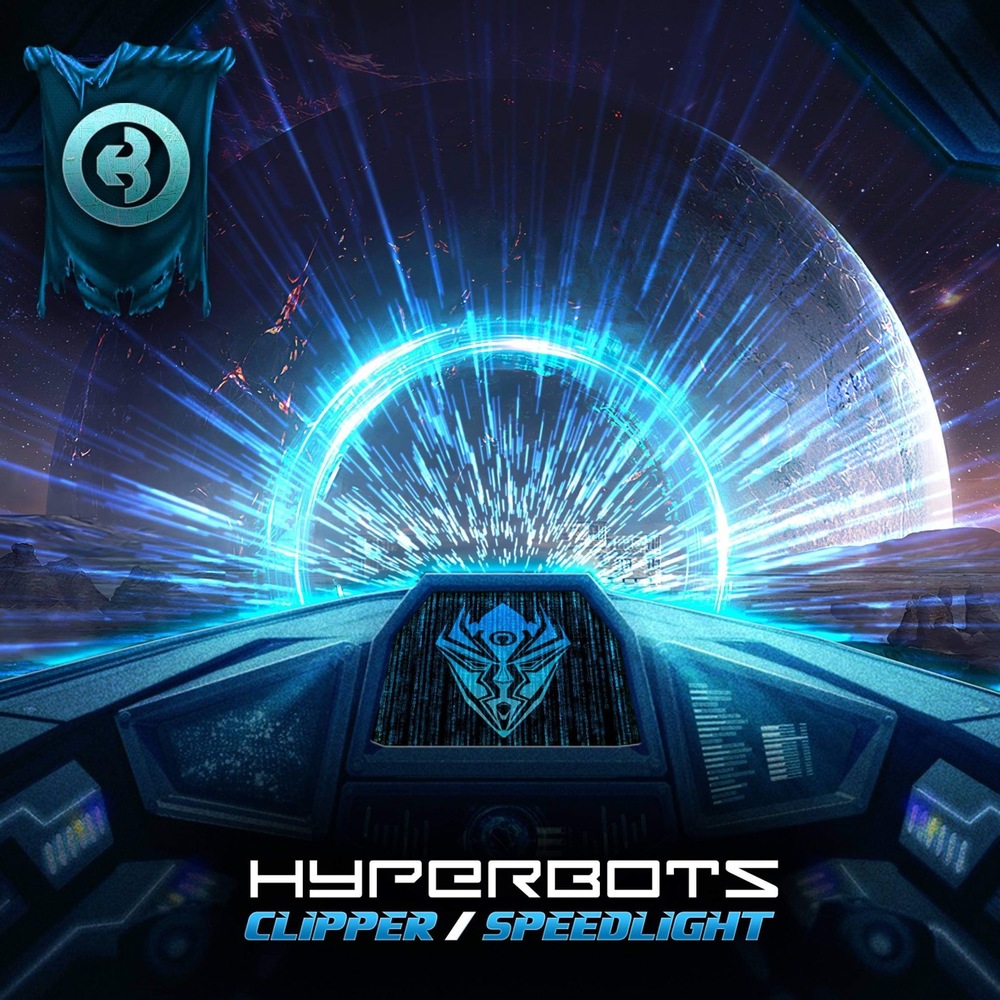 ---
Follow Hyperbots on Social Media:
Facebook | Instagram | SoundCloud | YouTube