Rock Bottom Records delivers another fresh helping of fantastic house grooves on the latest in their Rock Bottom Compilation series.
---
One of the labels in the house scene that kicked off 2021 with quite a bang was Rock Bottom Records. Based out of Los Angeles, this imprint delivered some absolute heat with the fourth volume in their Rock Bottom Compilation series that featured a plethora of risings stars before continuing on to drop heaters from others as well. Now, after passing the halfway mark of the year, the label has returned with the fifth volume in the series and it's brimming with 10 tracks full of stunning grooves.
Rock Bottom Compilation, Vol. 5 gets down and dirty from the jump with Pinky and SamBRNS putting everyone who presses play in the "Zone." Its bassline hits the right spot and with the low-pitched vocals, quickly making it clear that this collection of tunes is sure to ignite any dancefloor where they're played. "Kush & OJ" is another stunner that arrives soon after from the mind of Apollo Green. This one is upbeat and shuffle-ready, you can feel the energy in your body as it consumes your soul and makes you want to dance your worries away.
Other tracks stood tall among the collection of 10 as well. These include Blūregard's spacey "Observation" which includes a vocal sample that is absolutely perfect, Tombz and Mind Cntrl's "Damn" that features some banging percussion and atmospheric tones that will warp the mind, and Edgvr Romero's "Like This" that almost forces your head to bob along with it. And a personal favorite came from Chance King and Braden Paul who collaborated on "Wave of the Winter" and threw down an absolute heater, which is only made better by the extended mix found on Spotify. Give it a spin, you won't regret it.
Check out the full tracklist below, listen to Rock Bottom Compilation, Vol. 5 on Spotify or your favorite platform, and let us know which tune you vibed with the most in the comments!
Stream Rock Bottom Compilation, Vol. 5 on Spotify:
---
Rock Bottom Compilation, Vol. 5 – Tracklist:
Pinky, SamBRNS – Zone
Apollo Green – Kush & OJ
Blūregard – Observation
Tombz, Mind Cntrl – Damn
AMPRS&ND – Wanna Move
Shiro Tiger, Stanley Kubrix – Cardinal Bass
Edgvr Romero – Like This
Chance King, Braden Paul – Wave of the Winter
Flo.Von, GiddiBangBang – For My Bros
Mr. Nunez – The Best Day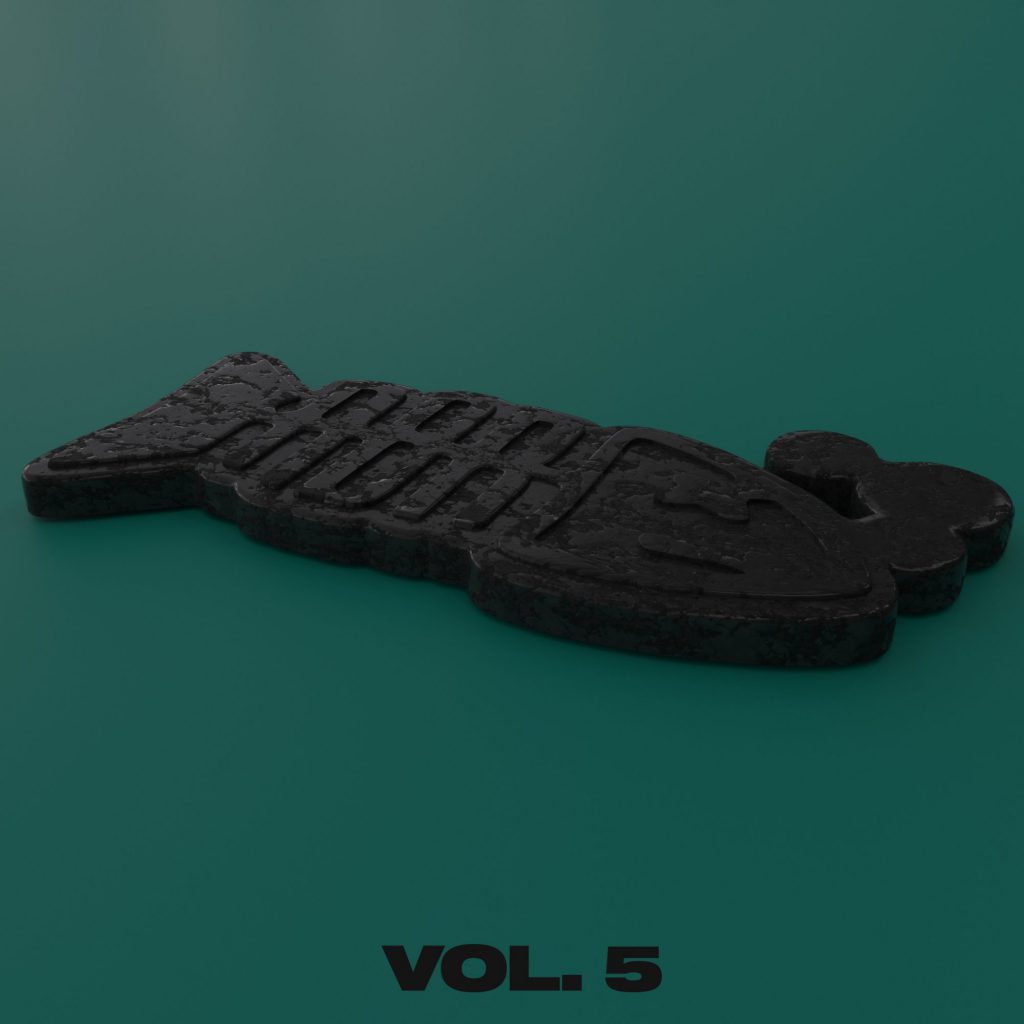 ---
Follow Rock Bottom Records on Social Media:
Website | Facebook | Twitter | Instagram | SoundCloud