Tombz & Cloverdale have teamed up to spin the dance floor into a frenzy with their Hell Yeah EP on Country Club Disco!
---
Attention Country Club Disco community and house heads around the world! Today we have some incredible new beats for you to enjoy on the dance floor, bred from the collaborative minds of Tombz & Cloverdale! Hell Yeah is not only the title of their new two-track EP that's out now on Country Club Disco, but also a direct expression of the thoughts that will flood through your psyche once you allow the beats to do their work on your body!
Born from the coming together of internet friends, this release marks the first collaboration between Tombz, the leader of the Coffin Crew Collective, and Cloverdale, an artist duo who has been noted as one of the leaders in the new wave of modern house music. With the emergence of Hell Yeah, it becomes instantly clear that these guys were fated to bond their expertise, tapping into each other's brain waves, and driving all of their passion into this vivid expression of sound.
Purchase or stream Hell Yeah on your favorite platform and read on for a deeper dive into the two tracks from Cloverdale!
Stream Tombz & Cloverdale – Hell Yeah on Spotify:
---
Hell Yeah comes with a badass array of danceable details, choppy synth blasts, mainstage worthy melodics, and faded narratives that when blended together make for one raucous tech house experience. 
Digging deep into their relative strengths, Tombz exercises his edgy dark side while Cloverdale keeps it funky and driving on the title track "Hell Yeah." An all-around club banger, we quickly realize that with a pinpoint focus on cutting edge sound waves our intrigue spikes to incredible heights while the spirit gets lifted through the ever-present festive groove. One gander and your entire being will be infected with urban influence leading to bottle popping pandemonium.
Moving the energy forward, "Shake They Booty" stays true to the delightfully skittish character of Hell Yeah, with blips, bleeps, swirls and whirls of trippy sound detail. I love how this track still offers up the deep dark groove as seen in the low octave bassline while playing out the fun card in excess, inspiring our feet to shuffle and our bodies to release all inhibitions. If this track doesn't make you want to shake your booty then I would suggest checking your pulse.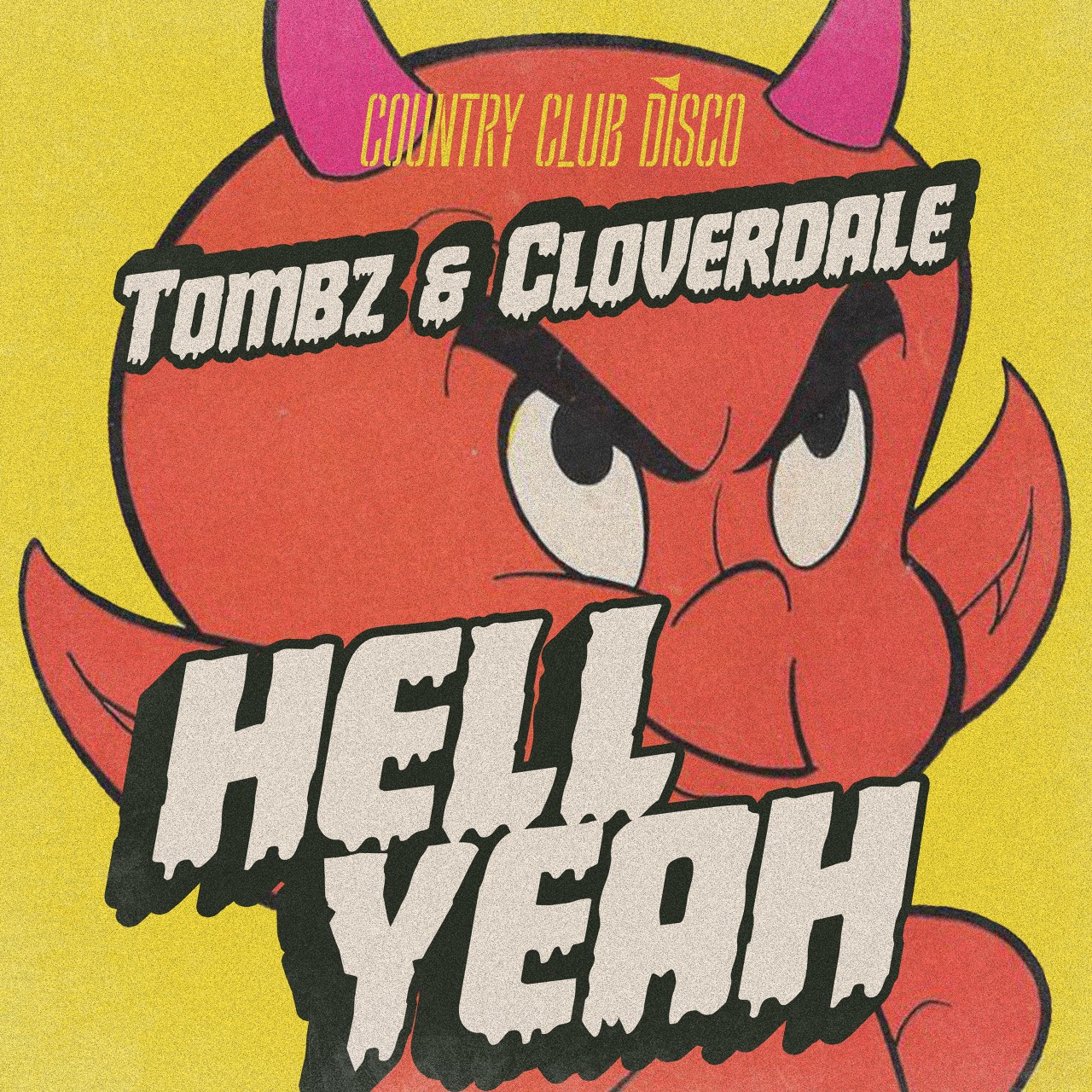 ---
Connect with Tombz on Social Media:
Facebook | Twitter | Instagram |SoundCloud
Connect with Cloverdale on Social Media:
Facebook | Twitter | Instagram | SoundCloud