Vintage & Morelli and Arielle Maren sat down with us to dish on their newly released album The Light, life after quarantine, and more.
---
Vintage & Morelli has been a huge name in the progressive house scene for quite a while now. With releases on labels such as Elliptical Sun, Anjunabeats, and Silk Music (Now Monstercat Silk), and performances at festivals like Luminosity Beach Festival, this Serbian producer has proven to be incredible both in the studio and on stage. For his most recent body of work, he teamed up with Arielle Maren to create a vocal-focused album all about positivity, love, and emotion called The Light.
In this 12-track masterpiece, the artist uses his signature sound to show off even more of his versatility. Vintage & Morelli's clean and crisp production is only emphasized and highlighted even more by Arielle Maren's powerful vocals. From head-bopping tracks to slower more laid-back ones, the artistry and synergy of these two artists really shine throughout the entire album.
After hearing such a well-crafted journey, we had some burning questions for these two to answer. Luckily they weren't too busy to take some time to sit down and have a chat on their take on this beautiful musical venture of theirs. So listen to The Light on your favorite platform, and read on for the conversation with these two dynamic artists in the dance music scene.
Stream Vintage & Morelli x Arielle Maren – The Light on Spotify:
---
Hello Marko (Vintage & Morelli) and Arielle. Thank you for taking the time to chat today and congrats on your collaborative album. Can you share the story of how you two first decided to create this body of work together?
Thank you so very much for having us, it's a real pleasure. It was an inevitable process for us to create a full-length collaborative album, as we've released numerous projects together in the past. Since we already had a number of tunes that were a work in progress, turning them into a larger body of work seemed like the logical next step.
How has the writing process been different for this album versus the previous albums you've worked on? What difficulties or challenges did you face in making the songs/forming the album?
This album was different as we already had the general theme in mind; a play between dark and light. We felt it was particularly fitting to our current times, as we've all been struggling with this worldwide pandemic. It was a challenge to arrive at the right tone to express our sentiments around heavier topics, such as loss and death, but in the end, we are satisfied with how it all came together. Nothing rings truer than expressing directly from personal experience.
So far, you've released three singles ahead of the album drop: Dreamers, Away, and Valley of Hope. Would you mind telling us what each of those tracks mean to you?
"Dreamers" is a song about following your own path, regardless of what anyone else says. "Away" was inspired by going through challenging times and knowing that this too shall pass. "Valley of Hope" tells the story of how we are all interconnected and that we come from something greater.
Marko, you've got such an incredible story living through the Yugoslav Wars and going on to earn a music degree in Belgrade. How did those early years influence your musicianship? And what was it like following the producer path in Serbia?
Marko: Music has become my outlet of expression. When I'm going through difficult times, you can hear that emotion throughout my compositions. It has helped me to deal with the pain and loss, and come out the other side with appreciation. As there were not any solid figures in the Serbian scene at that time, I turned to all the European trance pioneers of that era.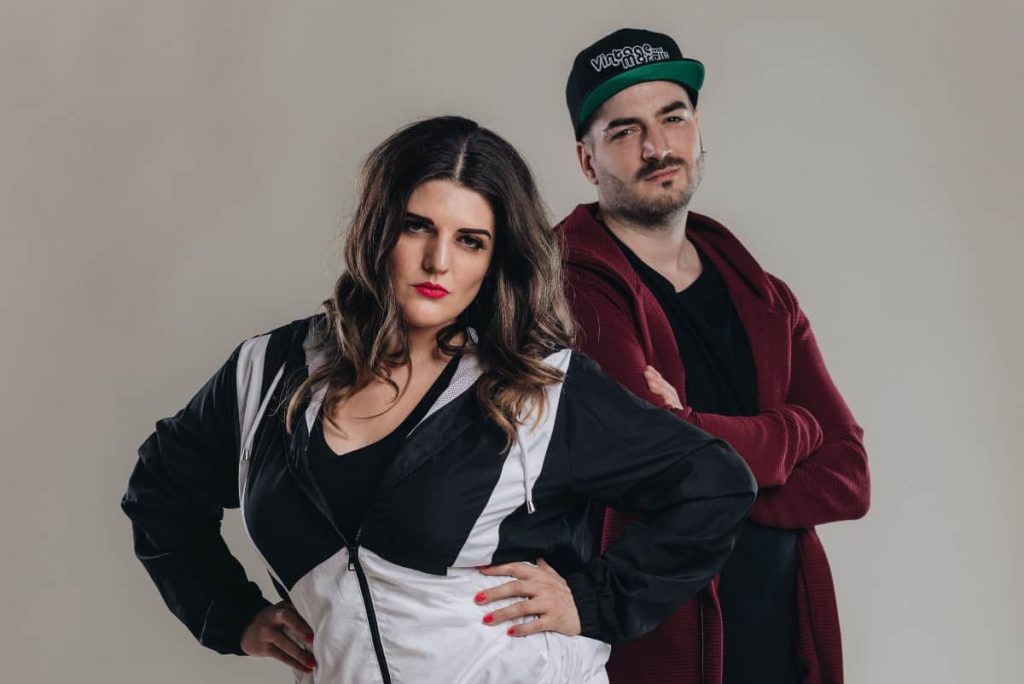 Fast forward to now, this album is centered around the vocals from Arielle. How does it feel to be working with such an incredibly talented singer/songwriter? What do you think makes her vocals perfect for this album?
Marko: It's always been an absolute pleasure to be able to create music with Arielle, as she is one of the most talented singers that I know. Her lyrics are like poetry in motion, expressive, and able to tell an incredible story. Arielle was a perfect collaborator for this album, as her songwriting ability matches the emotion of the music composition, and together they complement one another perfectly.
Arielle, when you were writing the lyrics for this album, where did you draw inspiration from?
Arielle: All of my best songwriting comes from personal experience. I wanted to pour out pieces of my soul into this album with everything we've endured in the past two years since this pandemic. From losing family and friends, suffering from depression, and finding the hope that better times are ahead, I wanted to take listeners on a journey from the dark into the light.
Now that you two have made an entire vocal album, would you want to do it again? Maybe focus on a vocal-forward alias?
Absolutely! We'd do it all again in a heartbeat! We're not sure about an alias as of yet, but there is always a possibility.
It's clear that the inspiration for this album came during quarantine and the transition from darkness to light. This was a very different and, for some, difficult time for artists. What, besides the album, would you say is a positive thing that has come out of lockdown for both of you?
It has helped us to learn to appreciate the little things that we often take for granted; such as human contact. We are both very touchy-feely people, so having that part of us repressed was a bit of a challenge. We are also pretty self-aware, so this quarantine time has helped us remember to focus on what's really important in life; our loved ones and the moments we share together.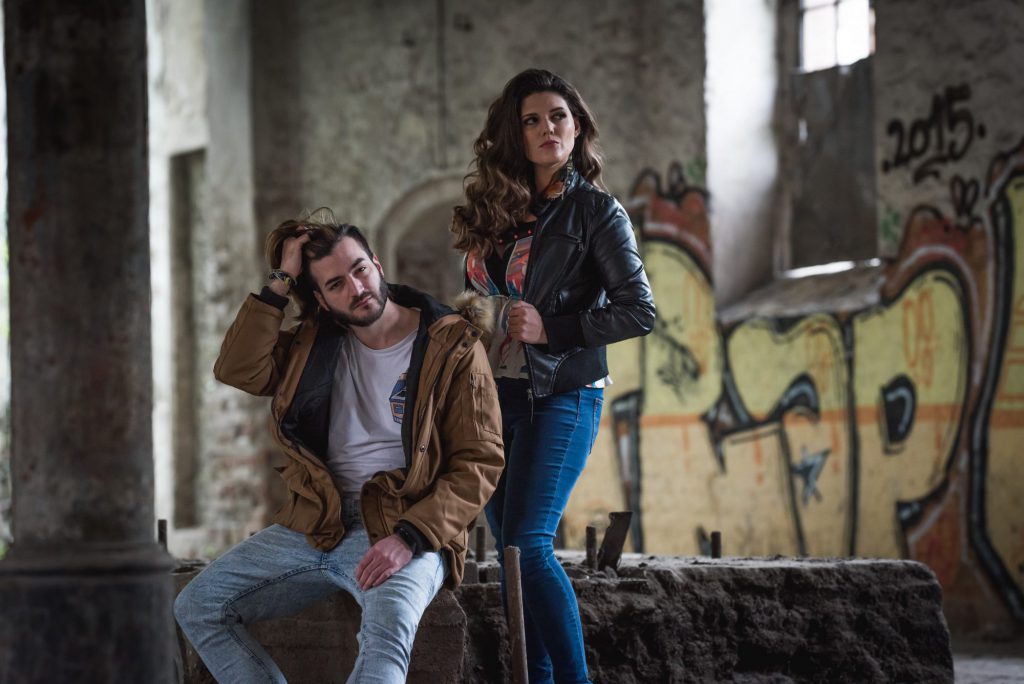 Now that the world is starting to open up after quarantine, what's something you missed that you're glad is back now?
We both have to say that we're happy to be able to have coffee with friends again! Just to meet in person and interact face to face has been a huge relief.
Marko, throughout your musical career, you've been focused on progressive house sounds. Are there any artists from subgenres of house or trance that artists would you'd want to work with?
Marko: It would be a huge honour and a tick off my bucket list to work with the esteemed Armin van Buuren and Above & Beyond.
And finally, what goals do the both of you have for the rest of this year and the future? Are there any shows or tours you're planning on doing?
We're definitely both taking a vacation at the seaside! Hopefully, Marko's tour schedule will bounce back once sanctions begin to lift more, and Arielle would love to have more live performances as well. Let's hope the worst of this pandemic is behind us!
Thank you again for having us, we really appreciate it! 🙂
---
Follow Vintage & Morelli on Social Media:
Facebook | Twitter | Instagram | SoundCloud
Follow Arielle Maren on Social Media: