Will Sparks does his name justice sending out electrifying sound waves in his latest EP, Nothing More, Nothing Less, that's out now on Armada.
---
Since first breaking onto the scene, Will Sparks has become known for his sensational tunes. He's also no stranger to festivals; playing around the world at renowned events like Ultra Music Festival, Creamfields, and Tomorrowland to name a few. But after a year of no live events, he's come out of quarantine with the Nothing More, Nothing Less EP on Armada Music that offers some new, exciting sounds.
The Nothing More, Nothing Less EP sees Will Sparks explore the harder, heavier side of techno, with dark overtones and deep melodies that grab onto the minds, bodies, and souls of listeners to take them on quite a ride. When asked about the tone of the release, he said "I've always valued authentic, hard-hitting, and driving music that lifts you up and gives you a sense of euphoria, so I challenged myself to design sounds and come up with certain techniques that have never been done before. Exploring these sounds was such a release for me. It gave me a purpose and belief that my sound was continuing to evolve."
Beginning the trip is "Not Awake," a hard, driving techno track that introduces dark and mysterious sounds with trance-like execution. The build-up grows as pitches slide into higher keys and percussion increases the tempo beneath the lifted notes. Just before the drop hits, distorted vocals are introduced for the first time to make for an eerie awakening. And the inclusion of deep subs and hi-hats make for a weirdly seductive soundscape that engulfs listeners at their core.
Carrying on the daze of the previous tune's seductive qualities, "Close" plays on and introduces Colleen D'Agostino with some beautiful vocals. Colleen's voice melds perfectly with the melody, supporting the frame of the track with softness and a little bit of romance. This track offers something to dance to with a loved one, even if it is in a festival in the middle of nowhere or jam-packed in a club.
Then, "Cumon" offers the perfect pick-me-up in the middle of the EP. Eerie notes trickle in the beginning, ominously opening up the track. The trance-like atmosphere leads into isolated notes distorted into a high-pitched buzz that prepares the mind for some fast-paced action that arrives soon after its immense drop. Will Sparks then teams up with ShortRound to bring "Pills" to speakers next with its quirky lyrics and a big room-infused bassline along with it. There's a whoosh of sound cascading sounds along with the pulsating beat that makes this tune one that's perfect for play on the main stage of any festival.
To close out the collection of tunes is "Techno Viking" which will have anyone who listens losing their mind in a matter of seconds. This larger-than-life track stirs up memories of the famed Techno Viking himself that took the entire planet by storm with his energy. Just like a soldier gets thrown into battle, this song throws you directly into its hypnotizing mix of drums, synths, and other unique elements that make it stand tall among the rest.
Will Sparks creates an abundance of adrenaline and dopamine throughout Nothing More, Nothing Less to make for quite a ride. Give it a listen on Spotify or your preferred platform, and let us know what you think of this release in the comments.
Stream Will Sparks – Nothing More, Nothing Less on Spotify:
---
Will Sparks – Nothing More, Nothing Less – Tracklist:
Not Awake
Close (feat. Colleen D'Agostino)
Cumon
Pills with Short Round
Techno Viking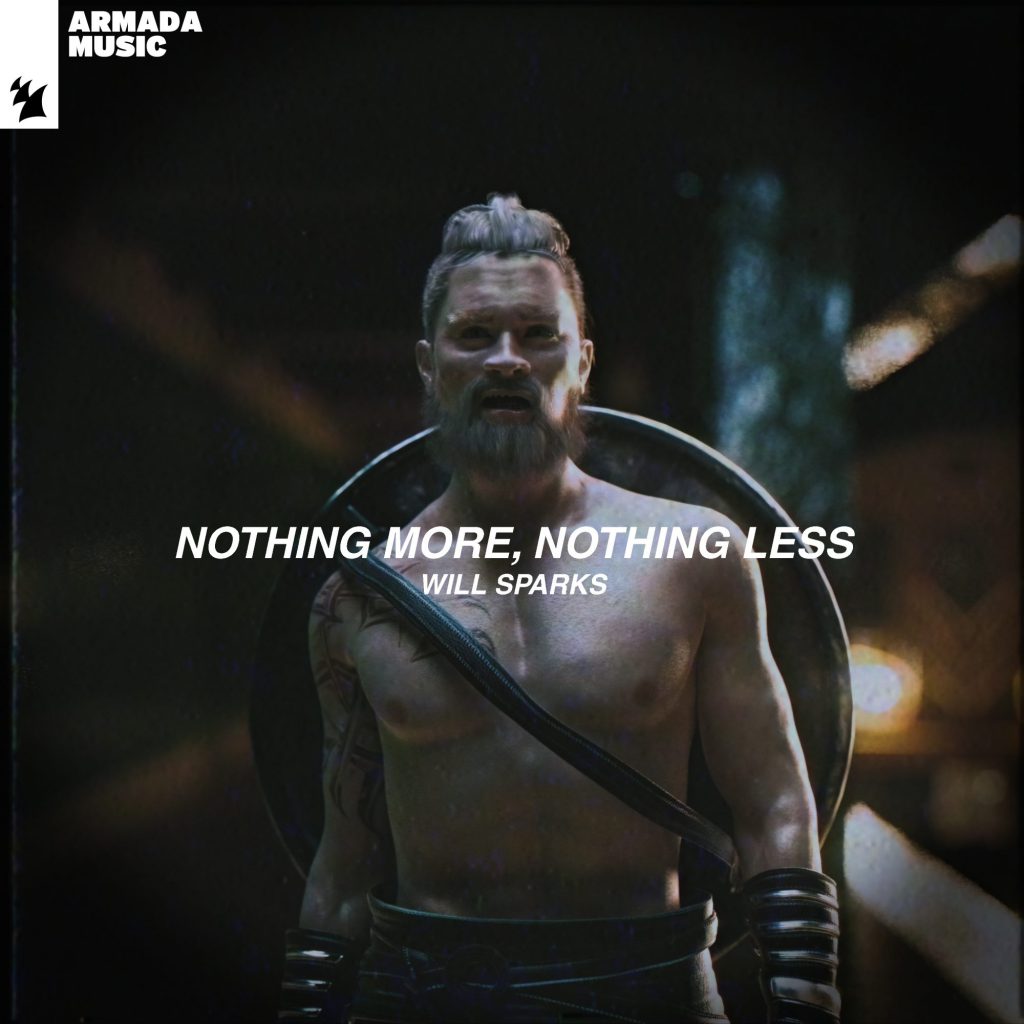 ---
Follow Will Sparks on Social Media:
Facebook | Twitter | Instagram | SoundCloud | YouTube