As progressive house continues its resurgence, EDDIE and Colleen D'agostino leave their mark on the scene with "Somewhere In Between"!
---
In the vast landscape of the dance music that's filled with a wide range of styles, one label that has continued to prove time and time again that they've got their finger on the pulse of the scene is mau5trap. While the label plays host to a number of artists who have been rising through the ranks, one of the true standouts over the past few years has been EDDIE who recently dropped a fresh stunner to soak in, "Somewhere In Between."
If you're familiar with mau5trap then there's no doubt that EDDIE is an artist who should be on your radar. Leaving a lasting impression with releases like Spiritual Contraband, "Untitled Forever" with No Mana, and "Double-Take" with BlackGummy, he's quickly become a can't-miss artist on their roster and his latest tune helps solidify that notion.
For "Somewhere In Between" he looked to another familiar face to grace the label, Colleen D'Agostino, to provide the powerful vocals over his electrifying beat. Previously featured on tunes like deadmau5's "Seeya" and No Mana's "Other Side," along with her originals like "Save Me," this pairing is truly it's a match made in heaven as her sultry voice takes the tune to the next level. This is one of those tunes that will easily find its way into summertime playlists and to help celebrate the release EDDIE has done just that with a flurry of their most renowned releases to date.
Out now across all platforms, "Somewhere In Between" is a must-listen for anyone who loves the sound of progressive house. Press play below and immerse yourself in the serene soundscapes both artists have created over the years.
Stream the "Somewhere In Between" Playlist on Spotify:
---
Tracklist:
EDDIE, Colleen D'agostino – Somewhere In Between
EDDIE – Shine
No Mana, EDDIE – Untitled Forever
EDDIE – Intentional Dweeb
EDDIE – Healed
EDDIE – Sleeping with Machines
EDDIE – Abandon
EDDIE – Spiritual Contraband
Colleen D'agostino, deadmau5 – Stay – Radio Edit
deadmau5, Colleen D'agostino – Seeya
No Mana, Colleen D'agostino – Other Side
BlackGummy, Colleen D'agostino – SuperHuman
Colleen D'agostino – Without You
Colleen D'agostino – Save Me
Colleen D'agostino – Where Did You Go
EDDIE, Enya Angel – Bad Habits
EDDIE – Foreboding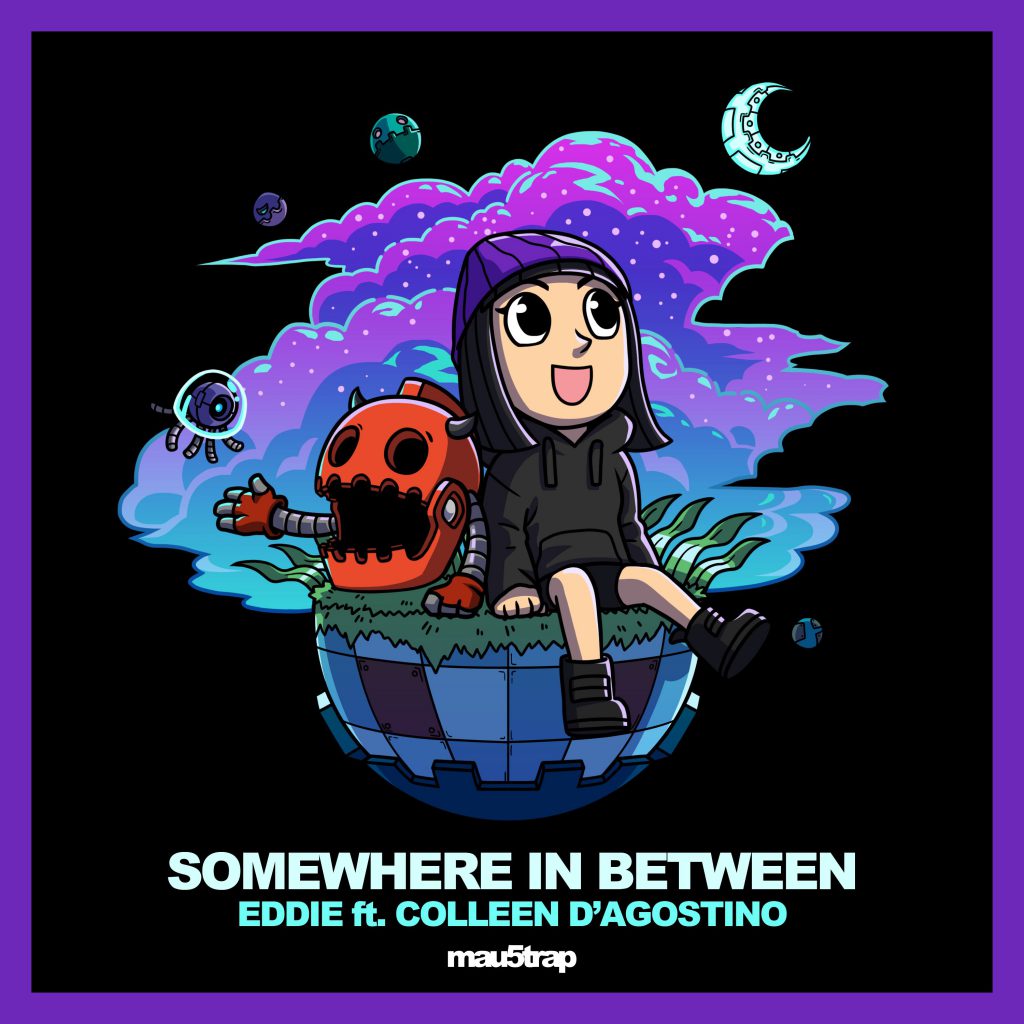 ---
Connect with EDDIE on Social Media:
Facebook | Twitter | Instagram | SoundCloud
Connect with Colleen D'Agostino on Social Media:
Website | Facebook | Twitter | Instagram | SoundCloud | YouTube