Heavy dubstep duo Faytal is back with four slaughterous heaters on their new Doomsday EP – out now on Disciple Round Table!
---
Safiyan Reyhan and Cory Glover, also known as Faytal, have carved a place for themselves in the dubstep scene with infectious energy and unsparing thrashes of aggressive bass. Having garnered support from industry powerhouses such as SVDDEN DEATH, Excision, 12th Planet, and many other notable acts, the dubstep duo has landed on Never Say Die, Fresh Blood, and Disciple with consistently bone-crushing releases. Now, Faytal returns to the Disciple Round Table imprint with Doomsday, complete with four boisterous tunes that snap necks and bang heads with each barbaric bass thwomp.
Shortly following the release of "Stompin'" on the fourth volume of Knights of the Round Table, Doomsday leaves zero prisoners alive with a bloodthirsty frenzy of pounding snares, thunderous synths, and mammoth kicks. With such an evident display of raw talent and attention to the most minuscule of details, Doomsday is a testament to Faytal's breadth of sonic range and refusal to comply with genre norms.
Listeners will get "Wrecked" with the first tune on Doomsday! A gritty fusion of robust basses and intricate sound design, this tune is a full-on aural assault with pulsating kicks and mechanical screeches. The tune somehow manages to maintain a danceable bounciness amidst grotesquely heavy bass undulations, making "Wrecked" an incredible introduction to the EP.
Then, Faytal urges you to step into the ring and prepare yourself for an absolute beatdown with "Knockout." Hiccuped pops of synth meet a deep roll of resounding bass in this vigorous track before leading into a stampede of layered sounds and menacing ambiance in "The Last Bounce." Last on Doomsday is "Ammunition," which begins with the shredding of electric guitar before descending into a fusion of scorching dubstep and trap. Aptly named, the tune mimics deadly rapid-fire, with chopped synth slashing through deafening basses, perfectly rounding out Faytal's merciless exhibition of heavy bass on Doomsday.
Doomsday solidifies Faytal as a renowned entity within the dubstep sphere. Listen to the EP on your favorite platform today and let us know which track you like the most in the comments!
Stream Faytal – Doomsday EP on Spotify:
---
Faytal – Doomsday EP – Tracklist:
Wrecked
Knockout
The Last Bounce
Ammunition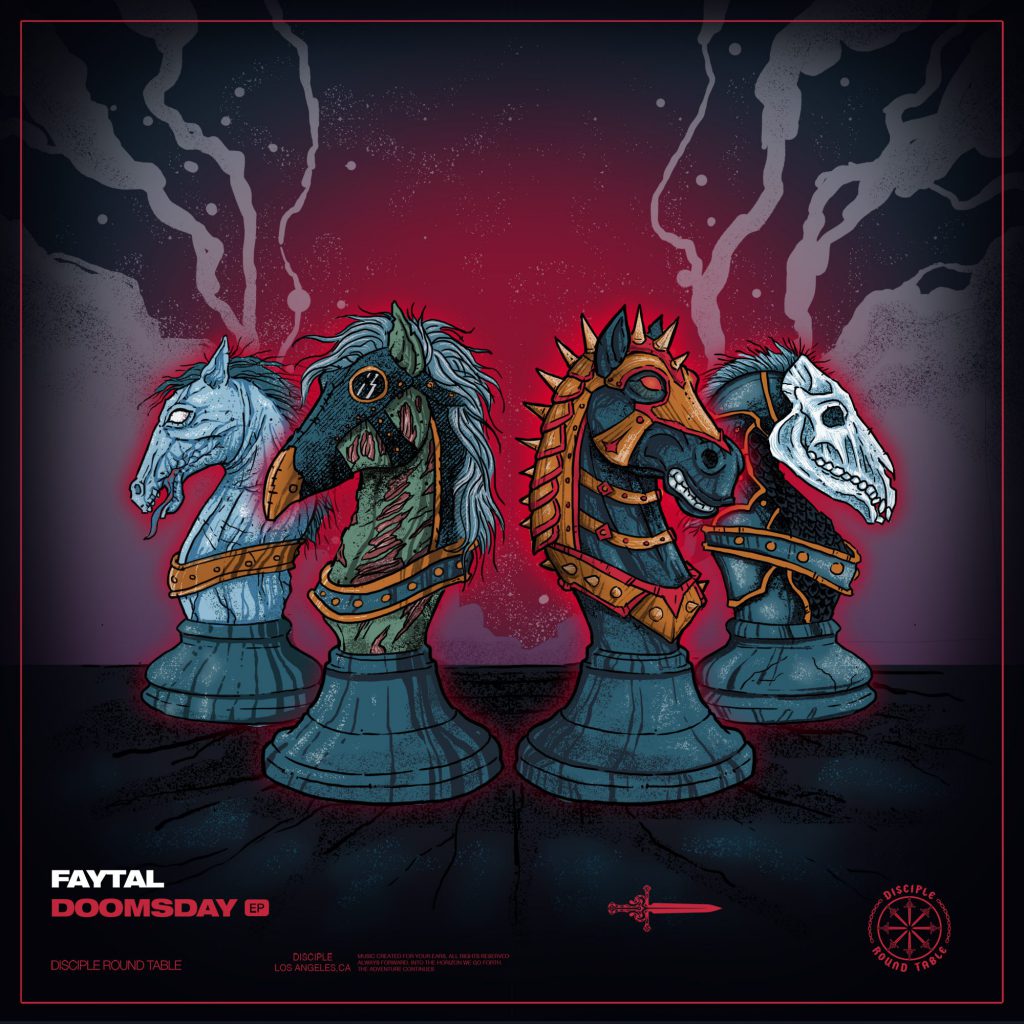 ---
Follow Faytal on Social Media:
Facebook | Twitter | Instagram | SoundCloud