After teasing fans with releases off his forthcoming album, Esseks has finally unveiled The Villain's Journey on Deadbeats in its entirety.
---
Esseks has a way of captivating listeners and taking them on a journey with his music. Whether it be with the album art he creates or just the tracks themselves, he's a master craftsman. Tracks like "Trapped In The VCR," "Ellies Nap," and "Bully" highlight the producer's versatility within his production styles. More recently, Esseks released "Swamp Lord," the third and final sneak peek at his brand new album The Villain's Journey which has now finally been released to the world via Zeds Dead's renowned imprint Deadbeats.
Over the course of the year, Esseks gave fans just a little smidgen of what was to come on his brand new album. This included "Watching From A Distance," "Boss Lair," and the aforementioned "Swamp Lord," all three of which were packed with different sounds and are absolute bangers. Consisting of nine tracks The Villain's Journey is an epic adventure through the brilliant and creative mind of Esseks as he tells a tale of a traveler making his way through a post-apocalyptic era along with the troubles that befall him along the way.
Esseks really put on a show-stopping display of talent and emotions with this project as throughout the duration of the album listeners will hear a wide range of genres and influences. One thing is for certain after listening to the collection of tunes, he's a true master of his craft – and this album will surely become a fan favorite very quickly.
Stream The Villain's Journey on your preferred music platform, let us know which track you were feeling the most in the comments, and read on for a more in-depth take on the album.
Stream Esseks – The Villain's Journey on Spotify:
---
Esseks begins with "Stories" as we turn the page and embark on the adventure through the sounds of The Villain's Journey.
As soon as "Stories" begins, so does the ascent into the adventure of this album. The protagonist slowly makes his way up along the side of a mountain, climbing and higher. With what seems to be no end in sight. Almost two minutes in, Esseks layers in spine-tingling sounds and vocals, and he really throws in some unexpected, dirty bass soon after. The voyager looks over the mountains, while "Watching From A Distance," the chaos below him. It feels like descending down a mountain, and each distorted synth being something to dodge on the way down.
Next up is "Babayaga," which sticks to the distorted, wobbly vibes of the previous track. Listeners will be bobbing their heads to the catchy melody as they prepare for what's next. Now, you have reached the "Boss Lair," where a battle of evil breaks out, all while surrounded by spectacular and disgusting sounds. The bass is massive and is sure to rattle some bones. "End of the Tunnel (Virus)" starts off on a smooth, mellow note. But that does not last long. All of a sudden we are met with a voice saying "Is it possible that it is transmitting a code, not just a beat signal?" and from there things really get weird. It feels like the part of the journey where things really begin to turn dark.
Now, we're really getting to the thick of things and the next track on The Villain's Journey is packed with such a heavy bass it might burst at the seams.
"Swamp Lord" is a dirty, low-end tune that's packed with deep wobbles and spine-tingling sounds – likely the part in the main character's journey where he's stuck in a damp, murky marsh as they try to duck and dodge the beings that live in the waters. "From The Deep" starts off with almost ethereal sounds, and a deep drum and kick. After that Esseks throws in these mind-blowing and heavy basslines that'll have you grinning from ear to ear. There are so many elements that make up this track and each one will have you making a chef's kiss when they grace your ears.
A personal standout on the album, "Distant Lanterns," arrives next and does so in style. As soon as its drop hits listeners will be making their best bass face because of how stanky it is. Esseks didn't come to play with this one, it's packed with distorted bass that you'll feel deep in your chest – the type of tune that would shake on a proper system.
Alas, this journey must come to an end and Esseks wraps things up with "Everything's Fine (Over)." Listeners' ears will be filled with pleasing melodies, wonky elements, and even some dirty, distorted bass. It's the perfect track to end The Villain's Journey because it slowly leads listeners out of the passage of his immersive bass-fueled soundscapes to offer up a sense of completion.
---
Esseks – The Villain's Journey – Tracklist:
Stories
Watching From A Distance
Babayaga
Boss Lair
End of the Tunnel (Virus)
Swamp Lord
From the Deep
Distant Lanterns
Everthing's Fine (Over)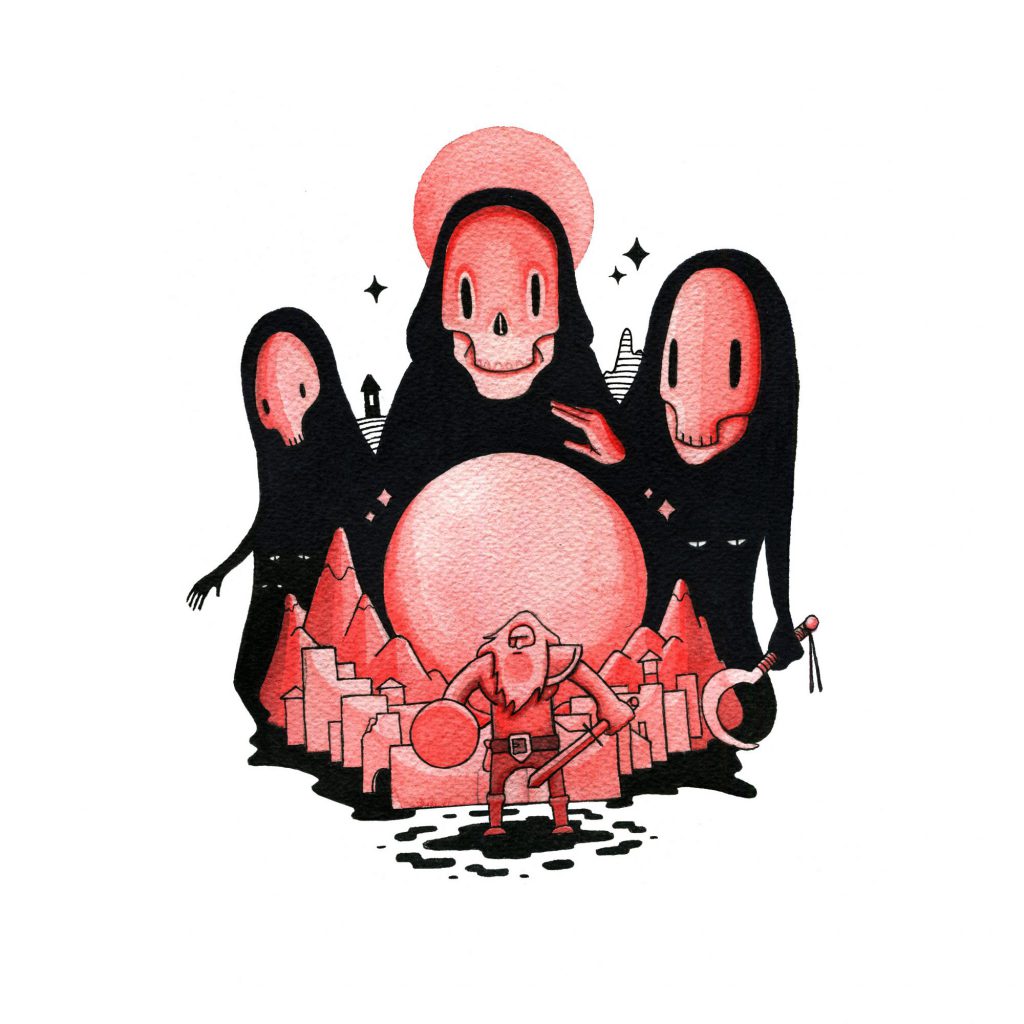 ---
Follow Esseks on Social Media:
Website | Facebook | Twitter | Instagram | SoundCloud