ASHE, KEETZ, Speaker Honey, and more put their spin on tracks from Morgin Madison's debut album, Living the Phantasm.
---
Earlier this year, Morgin Madison continued to ride the wave of his stunning releases and delivered his euphoria-inducing, debut album Living the Phantasm. Featuring a dozen carefully crafted tracks in total, it showed the brilliance he brings to the scene and helped further cement him as an artist to keep your ears tuned to. Now, he's looked to other artists who are rising through the ranks to put their own twist on some of the tracks and recreate them with a six-track remix pack.
Out now on mau5trap, Living the Phantasm (The Remixes) brings forth cuts from some familiar faces who have graced the label previously such as ASHE, KEETZ, Speaker Honey, and Low Poly, with rising star RIBB[]N joining in on the fun as well. Leading the charge is actually Morgin Madison himself, as he looked to take his standout track "Feels Like" and spin it into a chill version that's perfect for those relaxing days spent by the pool. Those who have been following him since his first releases know that his music hasn't always been centered around club-driven beats, and this stripped-down cut helps showcase the dynamic nature of his productions.
Each artist brought their own flair to the tracks they selected to remix and did so in style.
After the Chill Mix from Morgin Madison, Low Poly offers up a cut of "Free DLC" that takes the track in a new direction as he layers in spacey sounds and glitchy elements which will make you wonder if you're living in a cyberpunk dystopia while listening. Adding more progressive sounds to the collection of remixes is RIBB[]N who puts a proper spin on "Start Again" with just enough energy to make your heart thud along with the beat.
Speaker Honey takes listeners past the halfway point of the collection with a fresh take on "Initialize the Phantasm" that guides everyone into the depths of the melodic techno realm of her own creation. There's a twinge of electro found within its deepened soundscape as the remix trots forward into the darkness and leads us to KEETZ's realm. His club-ready cut of "I Hate Portals" stirs up imagery of jampacked dancefloors and gyrating bodies moving in unison to the beat. Then, ASHE delivers the finishing blow with his remix of "Reflect," but it happens in the most serene way possible as he layers in tasty experimental, atmospheric sounds and drums to take this track to a higher plane of existence.
Listen to Living the Phantasm (The Remixes) on Spotify or your preferred platform, check out the visualizers by @iamcyclo on YouTube, and let us know which remix you fell in love with the most in the comments!
Stream Morgin Madison – Living the Phantasm (The Remixes) on Spotify:
---
Morgin Madison – Living the Phantasm (The Remixes) – Tracklist:
Feels Like (Chill Mix)
Free DLC (Low Poly Remix)
Start Again (RIBB[]N Remix)
Initialize The Phantasm (Speaker Honey Remix)
I Hate Portals (KEETZ Remix)
Reflect (ASHE Remix)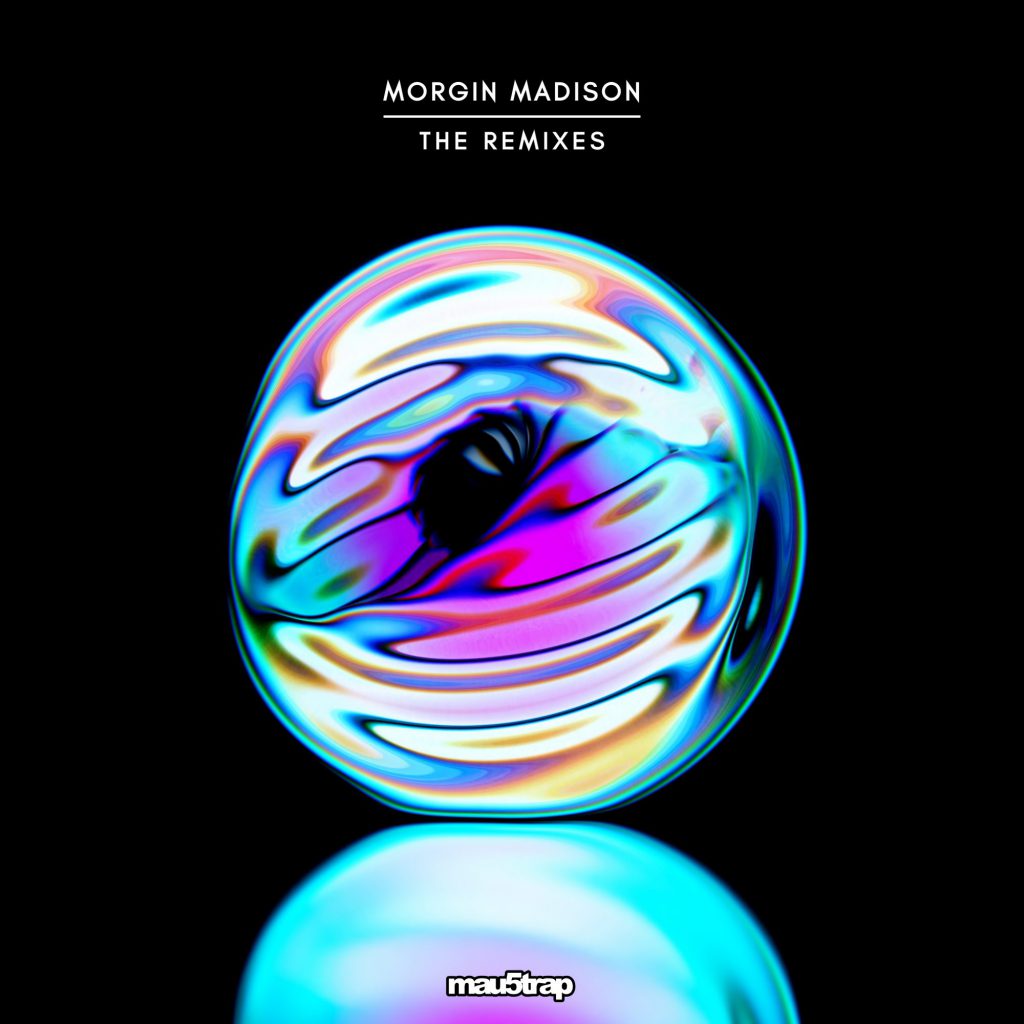 ---
Follow Morgin Madison on Social Media:
Website | Facebook | Twitter | Instagram | SoundCloud | YouTube | Bandcamp