Marsh puts us in an angelic state of mind with his latest release, Heaven, a breathtaking three-track EP out now on Anjunadeep!
---
From Prospect and Soul to EU Topos and Lost In You, Marsh is one who is known to tap deep into blissful emotion. Last year, the Anjunafamily fell head over heels for his lovely debut LP, Lailonie, and since then he's kept his name on everyone's mind remixing Solarstone's "Solarcoaster," and unleashing the feel-good tune "Little Darling," while supporting his fellow artists on Lailonie (The Remixes). Today, it's time for brand new Marsh music and it comes in the form of a three-track EP, Heaven!
Heaven marks the first of a multi-EP series from Marsh on Anjunadeep and for this outing, he's prepared a magical utopia of sound that your spirit is going to soak right up. The title track dives right into some classic house melodics that twinkle atop a crisp bassline kick. The lyric line reminds us that "we dream of heaven" and on the dance floor that translates to reaching our hands high to the sky, taking a deep breath, and celebrating life and love with our community!
"Liberator" instantly softens the mood and sets us adrift on a fantasy, further releasing us from the bonds of our daily stress. The ethereal vibe will bring you face to face with the star-studded cosmos, inviting you to dance under the glow of the moon. Every once in a while a haunting vocal floats past the eardrum and it rests perfectly alongside the hypnotic flow of the rhythm. I can't help but fall back onto my fluffiest pillow and sink deep into the beautiful tone.
Last, but certainly not least, is "Innocence." This track brings along pure playful energy that will get you skipping straight to the middle of the dancefloor, friends in tow. The joyous kick has just enough oomph to keep your brain engaged while your feet act like they have a mind of their very own. When the chirping birds arrive just after the halfway point, the party levels up, and suddenly you'll be riding a wave of euphoria that you won't want to come down from.
Now it's your turn to enjoy the music! Grab your copy of Heaven on your favorite music platform, stream the EP below, and let us know what you think of the tracks in the comment section!
Stream Marsh – Heaven on Spotify:
---
Marsh – Heaven – Tracklist:
Heaven
Liberator
Innocence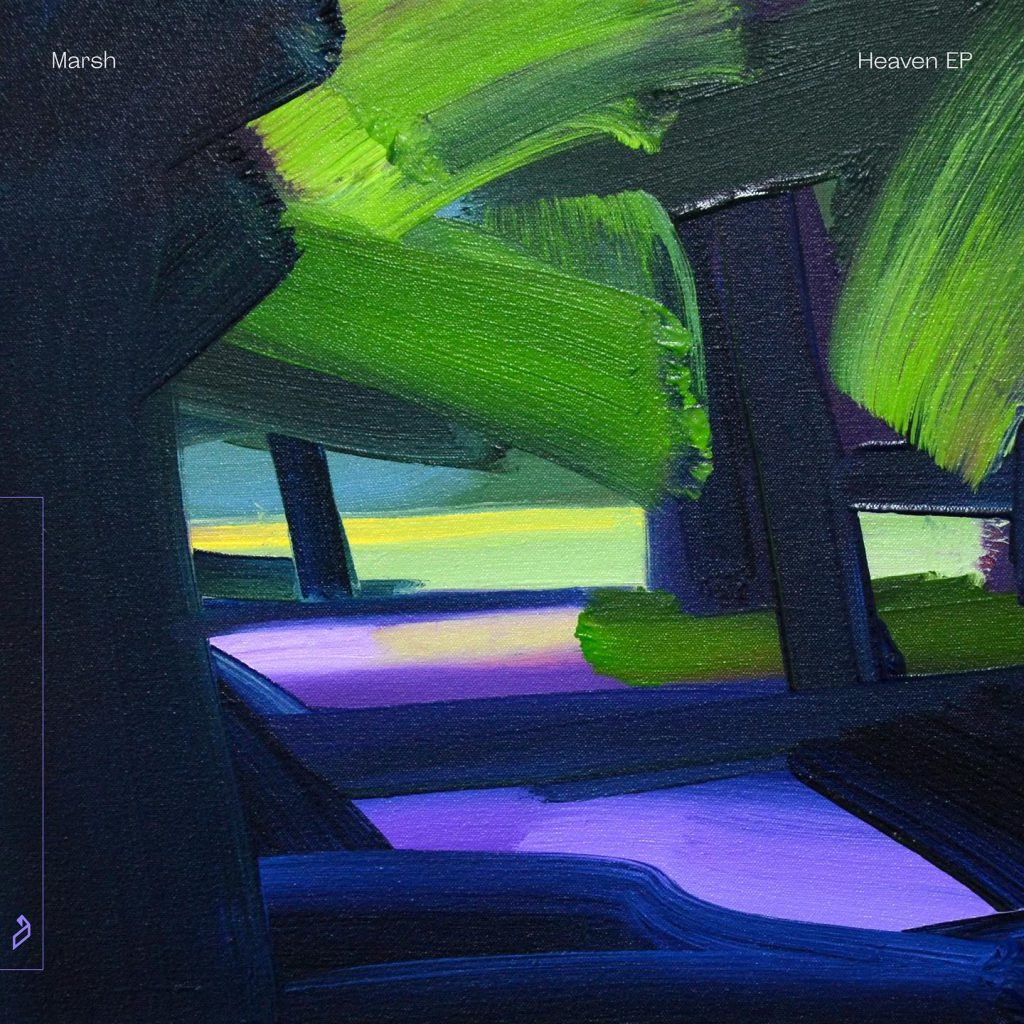 ---
Connect with Marsh on Social Media:
Facebook | Twitter | Instagram | SoundCloud | Twitch