Marsh unveiled the second offering of remixes from his album Lailonie, featuring exciting edits from Guy J, Braxton, Wassu, and Elif!
---
The Anjunafamily was sent adrift in a beautiful daydream, yet floored by the heavy emotional impact when Marsh delivered Lailonie last year. The music was based on his life experiences – the good, bad, and breathtaking memories he accumulated in the three-year period leading up to the release. With a strong reception, it was only natural that he'd welcome fellow producers to stretch their creative legs on a remix series. To kick things off, the first flurry of remixes arrived last month and now Lailonie (The Remixes: Part 2) has landed with "Healer," "My Stripes," and "Florence" as the target tracks.
First on deck is progressive house tastemaker and Lost & Found head honcho Guy J who gets his hands on "Healer." The original features calming melodics and a tranquil lyric line that whisks away all the aches and pains of the human condition upon listening. But, Guy J throws some pep into our step with a caffeine hit in the bassline kick as this rendition gets us in the mood to move as the flickering top-end details fizz and sizzle deep within the brain.
Next up is Braxton, the artist responsible for Anjunadeep gems, "When The Sun Goes Down," "Chiaroscuro," and "Indigo." For this project, the guys focus their collaborative efforts on "My Stripes" featuring a warm and inviting vocal performance by Leo Wood. Thinking back to the original, it's easy to fall head over heels for the undulating sound structures that loom overhead. On the remix, Braxton brings along brilliant breakbeat energy, a choice that blends flawlessly with the aforementioned production element.
Finally, "Florence" is such a fantastic track that we have been graced with not one but two remixes. For this challenge, Marsh has called upon personal friend and "Amor" collaborator Wassu, as well as Elif, an exciting up and comer from Instanbul. This track brought a soundscape filled with chirping birds and splashes of running water before listeners are plunged deep into the heart of a colorful forest.
Wassu doesn't flip the original vision on its head, but instead, invigorates the senses with a simple chopped-up note distinction. This creates a playful vibration that you can feel swirling all around, adding to the previously established whimsy. On the other hand, Elif takes us a bit deeper, allowing our spirit to enter a blissful state of existence as the rhythmic pulse guides us through a lush spectacle of sound both ethereal and organic.
If you're digging these tunes as much as we are, make sure to grab your copy of Lailonie (The Remixes: Part 2) on your favorite music platform. Stream the EP below and let us know what you think about the tracks in the comment section!
Stream Marsh – Lailonie (The Remixes: Part 2) on Spotify:
---
Marsh – Lailonie (The Remixes: Part 2) – Tracklist:
Marsh – Healer (Guy J Remix)
Marsh feat. Leo Wood – My Stripes (Braxton & Marsh Remix)
Marsh – Florence (Wassu Remix)
Marsh – Florence (Elif Remix)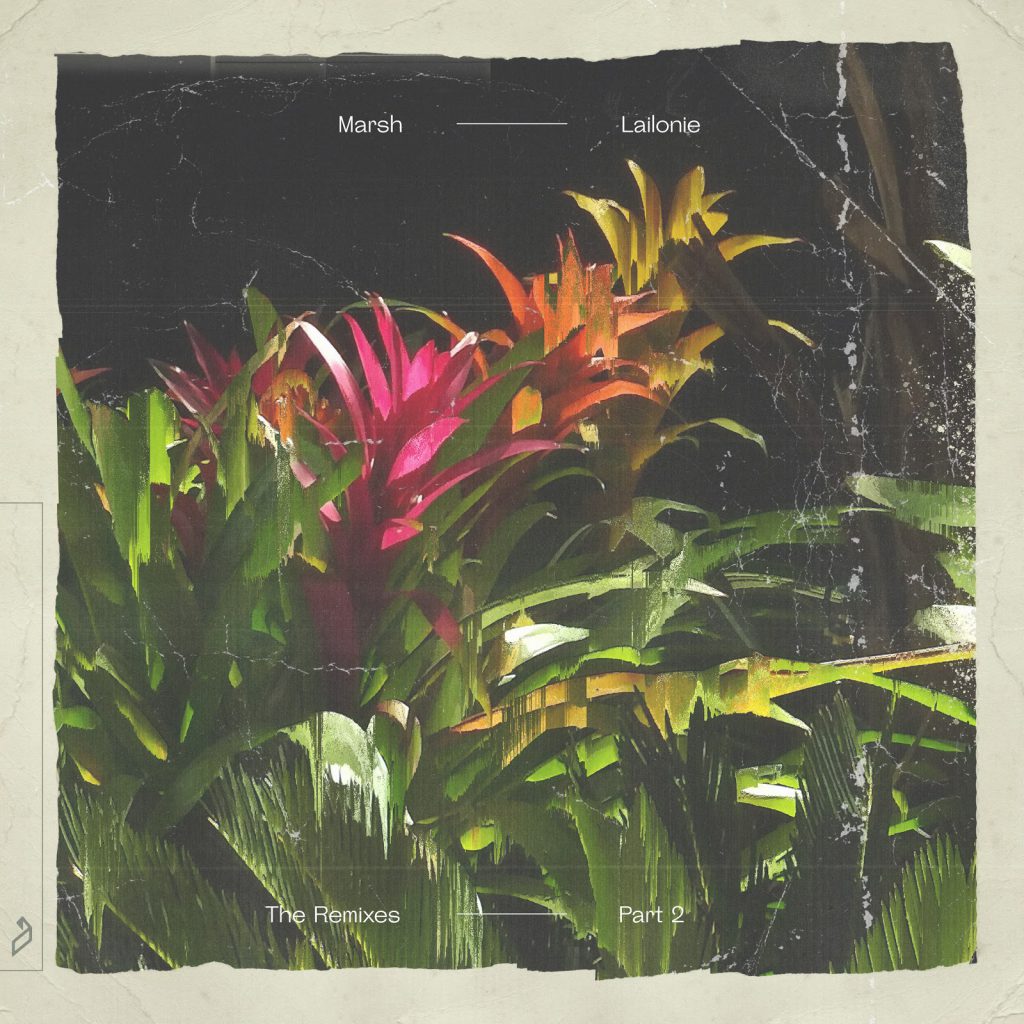 ---
Connect with Marsh on Social Media:
Facebook | Twitter | Instagram | SoundCloud | Twitch