Gorgon City proves they're at the top of their game with their latest LP, Olympia, which is full of collaborations and fresh grooves.
---
UK and Chicago-based duo Matt Robson-Scott and Kye Gibbon, better known as Gorgon City, have been steadily rising to the top of the global house scene since their debut single "Real" thrust them into the spotlight in 2013. Today, they unveil their latest project and their most vital work to date; the 18 track masterpiece: Olympia.
Out now on Astralwerks, this album is Gorgon City at their absolute best. It's full of powerful club bangers, festival-ready anthems, and deep underground cuts that directly reflect the culture that raised them. Those familiar with their iconic vocal house collaborations will find solace within Olympia as 12 out of 18 tracks highlight stunning vocals. At the same time, the remaining tracks excel in placing Gorgon's powerful basslines, relentless energy, and masterful production work front and center throughout its runtime. 
Olympia carries an undeniable influence from Greek mythology. Sonic themes of loyalty and war, trust, and eternal love all come to light within Olympia. In addition, a sense of escapism and freedom reveals itself within these 18 tracks as our beloved live events finally return to the spotlight. These powerful thematic elements parallel perfectly with what lies ahead for the illustrious duo.
In addition, fans around the world have been fortunate enough to receive a handful of singles from Olympia before today, including "You've Done Enough," featuring vocals from DRAMA, "Burning" featuring Evan Giia, and "Nobody." These three tracks offer up the perfect glimpse into what's to come in the world of Olympia. Also previously released hits include the sensational quarantine anthem "House Arrest" featuring Sofi Tukker and early standout "Foolproof." This genius collaboration with Hayden James highlights both producers' mastery of delicate, passionate dance-pop that maintains its gritty club-ready edge. 
Take your own trip into the world of Olympia as Gorgon City's third full length LP is out now on all platforms. Listen on Spotify below and read on for a deep dive into the tracks on the album!
Stream Gorgon City – Olympia on Spotify:
---
Olympia came to life during one of the most troubled times the planet has faced.
Most of the record was born out of lockdown during COVID-19, with Matt remaining in London and Kye in Chicago. Olympia is a solid testament to Gorgon's collaborative ability and the undeniable connection these two incredible producers have forged between them. 
Gorgon City wastes no time getting down to business with the lead track, "Tell Me It's True," which was originally released back in April. This opening single is a direct line to what we love most about Gorgon City. Sharp piano riffs usher in the album along with ethereal vocal chops and a scintillating build before breaking free into a powerful club-ready bassline that lights a fire in your dancing shoes. 
However, we're just getting started on our epic journey into Olympia. 
Brand new track "Oxygen" is an immediate standout as it features heavenly vocals Aura James. Gorgon City once again places their infectious basslines and energizing synth stabs front and center to ignite a groove that becomes impossible not to dance to from the very first note. Renowned vocalist Jem Cooke joins the adventure on "Dreams" as she laments on life in quarantine and staying "staying safe on the inside/nowhere we have to go" before the duo explodes into the track with a massive bassline punch and volcanic energy, making for a jaw-dropping collaboration. 
Soon after, "Body Language" welcomes Cami to the album. Her captivating and passionate vocals set the stage on top of Gorgon City's bubbling and building synths before releasing into a subaqueous bassline that has become a hallmark of their sound. "When You're Gone" slightly shifts the momentum into low gear as the duo flexes their restraint amongst Olympia's club-ready sound without sacrificing an ounce of quality. Yet, there is plenty of energy left amongst this immaculate collection of tracks.
"Sweet Temptation" delivers an utterly infectious, easily danceable groove that highlights their UK breakbeat roots while shining the spotlight on their once again flawless vocal mix. Likewise, "Lost Feelings" beams as its ominous themes harken back to Gorgon City's early sounds found on Escape. Rose Grey takes command of the front line vocals while Matt and Kye conjure up an insatiable, darker vibe that lures house heads from far and wide to the center of the dancefloor. 
Gorgon City once again delivers an irresistible dose of house music seduction.
As we soar into the last half of Olympia, an easy stand out from this incredible record "Tears" features the extraordinary Grace Gundy. We can only hope for more collaboration in the future as it seems the repeat button has become stuck, and that's fine with me. Moreover, "Waiting For The Right Time" could not have come at a better time as we reach the final throws of Olympia. A romanticized power-ballad of exactly what Gorgon City does best: pull at the heartstrings while simultaneously setting the dancefloor ablaze. 
Without a shadow of a doubt, there could not be a better choice than the long-time collaborator and extraordinary vocalist Josh Berry to bless Olympia's curtain call on "Freedom." This powerful, essential record stands as an emotionally charged establishment of Gorgon City's growth and power from their earlier works. It's an exemplary response to the state of dance music today, and once again redefining the mold of where our faithful producers can deliver us as fans.
Loyalty, trust, and eternal love for all things Gorgon City ring strong throughout Olympia. 
This album successfully highlights the sounds of the late '90s and the warehouse-rave era while also shining a light on modern dance-pop and blending the two seamlessly into a new sound all their own. Gorgon City's prowess as producers has elevated the pair into a league of their own, and Olympia is a culmination of everything they have achieved up until this point. 
---
Gorgon City – Olympia – Tracklist:
Tell Me It's True
Oxygen (with Aura James)
You've Done Enough (with DRAMA)
Dreams (with Jem Cooke)
Body Language (with Cami)
When You're Gone
House Arrest (with Sofi Tukker)
Never Let Me Down (with Hayley May)
Sweet Temptation
Nobody (with DRAMA)
Lost Feelings
Tears (with Grace Grundy)
Waiting For The Right Time
Ecstasy (with Jem Cooke)
Foolproof (with Hayden James & Nat Dunn)
Burning (with Evan Giia)
Thoughts
Freedom (with Josh Barry)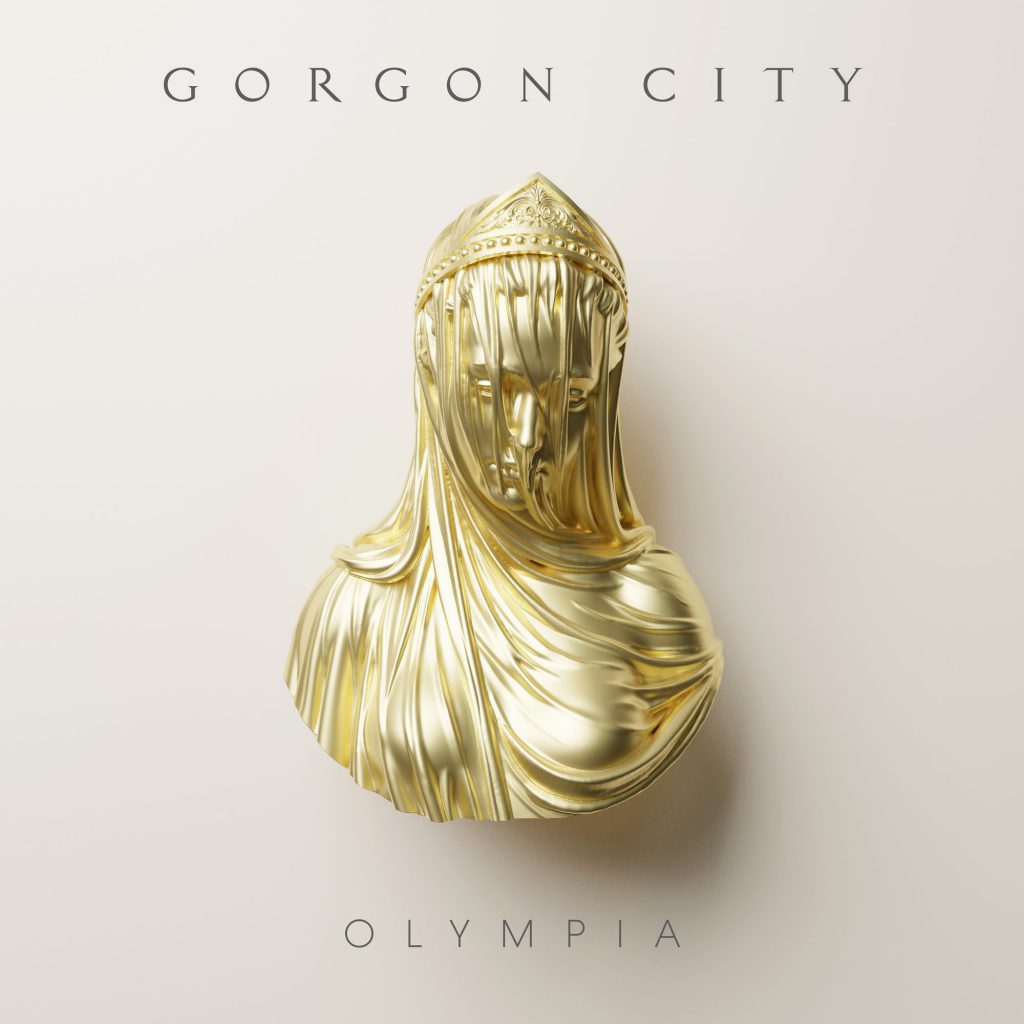 ---
Follow Gorgon City on Social Media:
Website | Facebook | Twitter | Instagram | SoundCloud | YouTube