Set your sights on one of the most unique creations we've heard thus far in 2021 as Comisar delivers the six-track EP, Becoming.
---
Comisar is a producer with an uncanny ability to steal the hearts of listeners whenever his sounds grace their ears. His sound is something fresh and captivates one's soul with his fusion of funk and feels, further making it clear that he knows exactly what he's doing in the studio. The stunning releases from the mind of Comisar have snagged the attention of fellow artists and tastemakers alike as he continues to deliver some heat – and his latest EP, Becoming, continues that trend.
From beginning to end, Becoming feels like a transformational rollercoaster of emotions and melodies as Comisar lays down subtle bass-filled beats that glisten and intertwine through ethereal soundscapes. The six tracks packed into this EP highlight some of the producer's best work yet, and Becoming could not be a better name for this collection of beautiful tunes. Why? Because it truly feels like Comisar is becoming the producer he's meant to be.
Prepare to be taken on a journey through Comisar's mind and sound, for each track found within Becoming connects like one puzzle piece to the next. Be sure to stream the EP on your preferred music platform and read on for a more in-depth review of this magical masterpiece.
Stream Comisar – Becoming on Spotify:
---
Close your eyes and let the music surround you as Comisar takes listeners on an audiovisual journey on gorgeous melodies.
The EP kicks off with its title track "Becoming," a slow, sensual melody of epic proportions. There's almost a nature-like feel to the tracks that make up this EP, especially this one. Listeners should be prepared to feel like they're wading through marshy fields, with lightning bugs floating in the air and the sun slowly setting behind them. Comisar layers in slow, yet addictive beats that'll have you bobbing your head as the journey through his sounds begin. And about halfway through he throws in a little heavier melodic bits that pull you in even more.
If you've ever wondered what it would be like to have conversations with the stars and otherworldly creatures, "Astral Chatter" is sure to satiate those curious cravings. Comisar lays down funky, distorted, and tasteful bass that'll have listeners' hips swinging as they dance amongst beings that are not of this universe. This was my personal favorite tune off the EP and I haven't been able to get enough of it! Next up, listeners will be calling upon the "Seeker" to transport them and grant their wildest of dreams. Once again, Comisar lays down a groovy melody and addictive beat that'll pull you in the moment it touches your ears. This tune felt like floating on stars as you blast through alternate dimensions, with his sounds as the soundtrack to your adventures.
Now we reach the next leg of our journey in "The Waiting Room," where Comisar switches up the mood and drops in some dank ol' bass and fast-paced soundscapes.
Taking it back to the mood of "Astral Chatter" Comisar brings back some grungy bass that he intertwines with some upbeat sounds on "The Waiting Room." Things really start to kick in partway through when he speeds up the bpm and gives the tune an almost halftime/DnB feel. The switch-ups he does in between each track keep you constantly guessing what he's going to do next. "On and On" arrives soon after and we simply could not get enough of this tune. Comisar has this knack for creating sounds that make your soul feel like sunshine, all while layering in this subtle and distorted bass, and he does this to perfection within its runtime.
Becoming comes to an end and we transform into our final selves and blast off into the sunset at "Warp Speed." This was the perfect way to wrap up this tale of sounds that Comisar created with this EP. When listening, you can only imagine this being played at a festival while the sun was going down and you're surrounded by all my friends and other beautiful, like-minded souls. Each element of this track is sure to give listeners goosebumps as they are carried away by its exquisite sounds.
If there's one thing for certain after listening to this EP, it's that Comisar is a fantastic storyteller with his sounds. We cannot wait to see (and hear) what he puts out next, so make sure you're following him to catch the latest tale.
---
Cromisar – Becoming – Tracklist:
Becoming
Astral Chatter
Seeker
Waiting Room
On and On
Warp Speed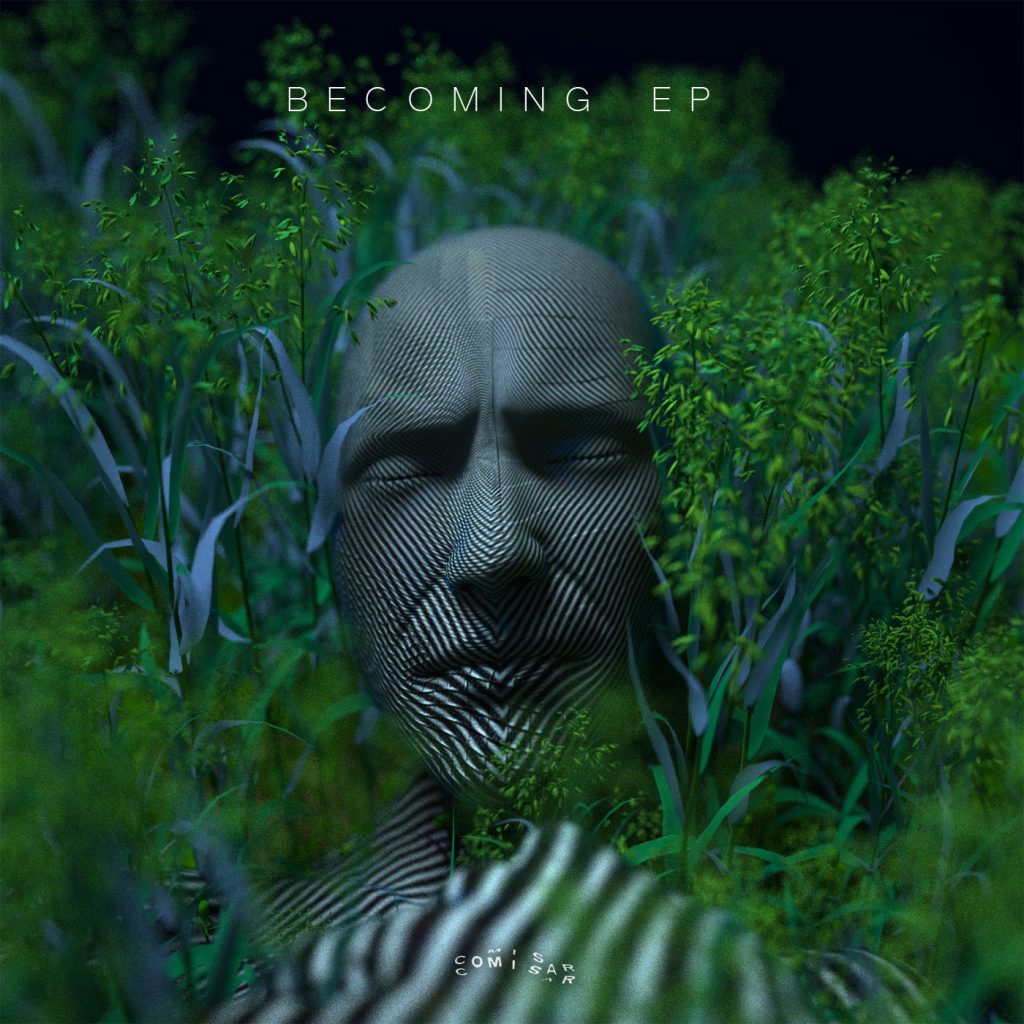 ---
Follow Comisar on Social Media:
Facebook | Twitter | Instagram | SoundCloud