Comisar swung by to chat about his production process, his recent track "Lights" off Make Believe, and what he's been up to during quarantine!
---
Originally from Ohio, now based in Colorado, Comisar has been building his reputation in the bass community with his unique production style. Since first breaking onto the scene, he's become known for his sui generis production and refined soundscapes that have drawn in in tastemakers in the scene looking for the next wave of bass beats. Whether he's been playing shows in support of artists like CloZee or guiding listeners on a journey with his own releases, anyone who hears his music will be left impressed.
This year, Comisar kicked things off with an exceptional release dubbed "Freeze" with Mr. Scissors that exemplifies this rising talent's use of accelerated bass and cyber-like melodies. He continued to ride the wave this year with "So Long" in October, where fans were served with another fantastic collaboration with instrumental fanatic G. Damien. Both of these tracks prove worthy as Comisar captivates listeners with his multi-dimensional style that breathes life into his dynamic realm.
Now, before the final days of 2020 take hold, Comisar has unveiled his latest body of work Make Believe. Clocking in at 11 tracks in total, one of its singles, "Lights," drew our attention prior to the full album drop. Looking to explore the mind of this rising artist in the scene and find out what we can expect in the future as he continues to ascend, we caught up with Comisar for a chat. Listen to Make Believe on your favorite platform, stream his exclusive guest mix below, and read on for the conversation!
Stream EDMID Guest Mix 249 || Comisar on SoundCloud:
---
Hello Comisar! First and foremost, thank you for taking the time to speak with us today. I wanted to kick off our conversation by congratulating you on your latest release, "Lights," it is stunning. What was the production process like in making this single?
Hey, thank you! I began making lights right after hearing CloZee's song Mirage. I started with some percussion and a guitar loop and then started making the bass. I wanted the bass to sound organic but also glitchy to kind of emulate CloZee's eclectic/futuristic sound. I decided the heavier feel had to switch and made the 2nd half of the song more melodic and upbeat. 
It's been a tough year with the pandemic, but it is clear that this hasn't stopped you from delivering unique soundscapes. In October you teamed up with G. Namien to bring to life "So Long." What was it like working together, and how did you go about curating this fine-tune? 
Garret and I are both from Ohio, we met at Ohio University where we both majored in Music Production. After that, we each moved to NYC for some time, although I lived there for a much shorter time. He moved to LA around the same time I moved to Colorado two years ago, and now he just moved to Denver last month. I sent Garret an instrumental while he was in LA and after many digital versions were sent back and forth, we finally settled on the final version. 
With your futuristic soundscape and contrasting beats, it is safe to say that you are serving listeners with one-of-a-kind beats. Who are some of your biggest influences as an artist?
Some of my biggest influences in electronic music are Russ Liquid, Mr. Carmack, G Jones, GRiZ, CloZee, Herzeloyde, and Jade Cicada. Some of my other favorite musical artists are Tool, Hiatus Kaiyote, Pink Floyd, and Jimi Hendrix. 
When I first heard your tracks, CloZee came to mind. I remember her tracks brimming with deep grooves and hypnotic beats similar to yours. That's when I found out you won her Secret Place Remix Challenge. What was that experience like?
I was living in Brooklyn at the time I won that contest. I was working as a production assistant for a commercial, driving a box truck full of camera equipment through Manhattan and I got an email saying I won. It brought me to tears because I was so excited. It was a great feeling of recognition and motivation to keep going with music. 
Circling back to life during the pandemic. I am sure it's been a difficult year for millions of people, to say the least, but how have you been holding up? What has been your biggest motivation during this time?
My partner Chris is my biggest motivation. We live together and she is currently getting her Ph.D. in counseling psychology. Even though she can't do therapy sessions in person or go to campus, she continues to work so hard to help people and it inspires me to be better. 
Many artists agree that the energy around creating tracks or staying creative has been difficult. Can you relate to this struggle? What kind of activities or advice do you recommend for people struggling with a lack of creativity and social interactions? 
I think it's important to have at least some physical activity on most days. And, especially this year, a little time away from our living spaces can go a long way. Sometimes even cleaning up my files on my computer or cleaning my apartment helps clear my head in a way. I like to try every idea I think might be cool in a song, and I think it's similar to having a to-do list and procrastinating on a few things. If I complete everything on the list, then I won't be distracted or feel like I'm slacking. In a song, if I have a cool idea and don't attempt to execute it, then it feels similar to putting off something on my to-do list. On the contrary, I try not to stress out too much when I'm not in an ideal situation to record or write down an idea. Sometimes being away from music is the best thing for my creativity too.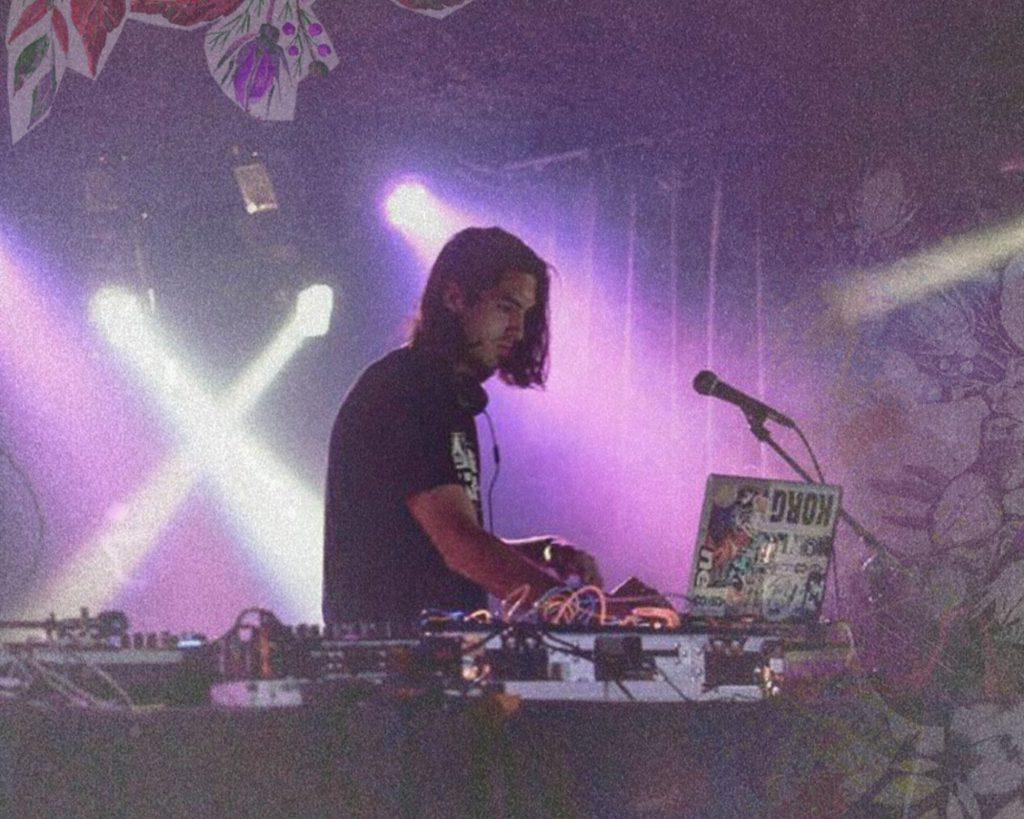 Unfortunately, this year has been a halt for live performances and festivals, have you picked up live-streaming or other virtual ways of performance? Do you have any set plans to bring the groove back to festivals in 2021?
I have done a couple of live streams but I don't find it very enjoyable. A big part of DJing has always been making people dance, so without that, it's not the same. I am hoping to return to Electric Forest since I was going to play there in 2020, however, the next one might be a long time from now. I'll be playing some socially distanced shows at the Black Box in Denver and other hopefully Colorado venues like the Aggie in Fort Collins in the meantime. 
Aside from this year, what has been one of your biggest challenges in producing music? What got you past these difficult times? Do you have any advice for up-and-coming artists?
My biggest challenge has been overcoming self-doubt. I think trying over and over for so long and starting to play more shows the past couple years has helped develop my taste and ear for what type of music I like. I guess my best advice would be to start learning now because it never stops and everyone starts from somewhere. 
One final question before we send you back off to curating more tracks—what is your favorite show, live stream, or game that has become your new obsession since lockdown?! Give us something good to watch in the holidays! 
I have been reading a bit more, mainly music and sci-fi books. I have also enjoyed watching Survivor, Breaking Bad, Alive, and The Great British Baking Show.   
---
Follow Cosimar on Social Media: