GhostDragon transforms the grime of failed love and relationships into a beautiful, six-track collection titled Strangers Again.
---
Steadily rising through the noise, GhostDragon has distinguished himself with a dynamic style of production marked by a fusion of organic instruments and heart-pounding synths. Although a newcomer to the scene, the 20-year-old has already made himself known, earning acclaim on the esteemed Ophelia Records' Advent series. But before that, nearly a year ago, GhostDragon debuted his first EP, Stories, the highly pertinent predecessor to his second EP, Strangers Again, that's out now on all platforms.
GhostDragon's sophomore EP underscores the stories that every heart has to tell. The producer imparted his personal take on the EP, saying, "My extended EP of Strangers Again is a collection of collaborations in which the vocalists and I have challenged ourselves to take on a reflective journey this past year. Each song represents a person, who we may know, wanting adoration expressed in different forms at various stages of a relationship."
Setting the tone for the EP, GhostDragon projects the cinematic "Intro." Arriving delicately, the first song opens with a sweet melody played over piano chords before fully unleashing an entire orchestra of strings. The beginning track unravels an epic sound for the EP's eponymous track to follow. Joined by Exede, the producers candidly translate the anguish and brevity of relationships in "Strangers Again."
dreamr. and GLNNA take their turn with GhostDragon on the track "On My Phone." The narrative circles to the feelings of yearning, and it manifests itself amid GLNNA's emotive vocals. Following one stellar vocal performance with another, Kwesi, a familiar name in GhostDragon's music, makes an appearance on "Meaning To." His summery vocals are led into the song with a rich acoustic guitar before the tune shifts and bells and glistening synths crash in, beautifully swapping between the two to highlight Kwesi's voice.
"Still In Love" features YERINMYWAY on the production side, while Nate Mitchell provides the vocals. The journey of encountering the angst of pining for someone who only pushes away is wholly, and earnestly, rendered in this song. Concluding the EP, Exede rejoins the release alongside Meggie York for "Worth My Time." Pivoting from earlier pieces, the song appears to indicate the self-realization that ultimately comes to many towards the end of many affairs.
The tracks on Strangers Again offer an unbridled, introspective gaze at the heartaches life tends to leave us, linking heart-rendering organic instruments, lofty synths, and percussions. The young producer wears his heart in his production, divulging listeners with a genuine voyage. Check it out on Spotify or stream the EP via your favorite music platform!
Stream GhostDragon – Strangers Again on Spotify:
---
GhostDragon – Strangers Again – Tracklist:
Intro
Strangers Again w/ Exede
On My Phone w/ dreamr. & GLNNA
Meaning To w/ Kwesi
Still In Love w/ YERINMYWAY and Nate Mitchell
Worth My Time w/ Meggie York & Exede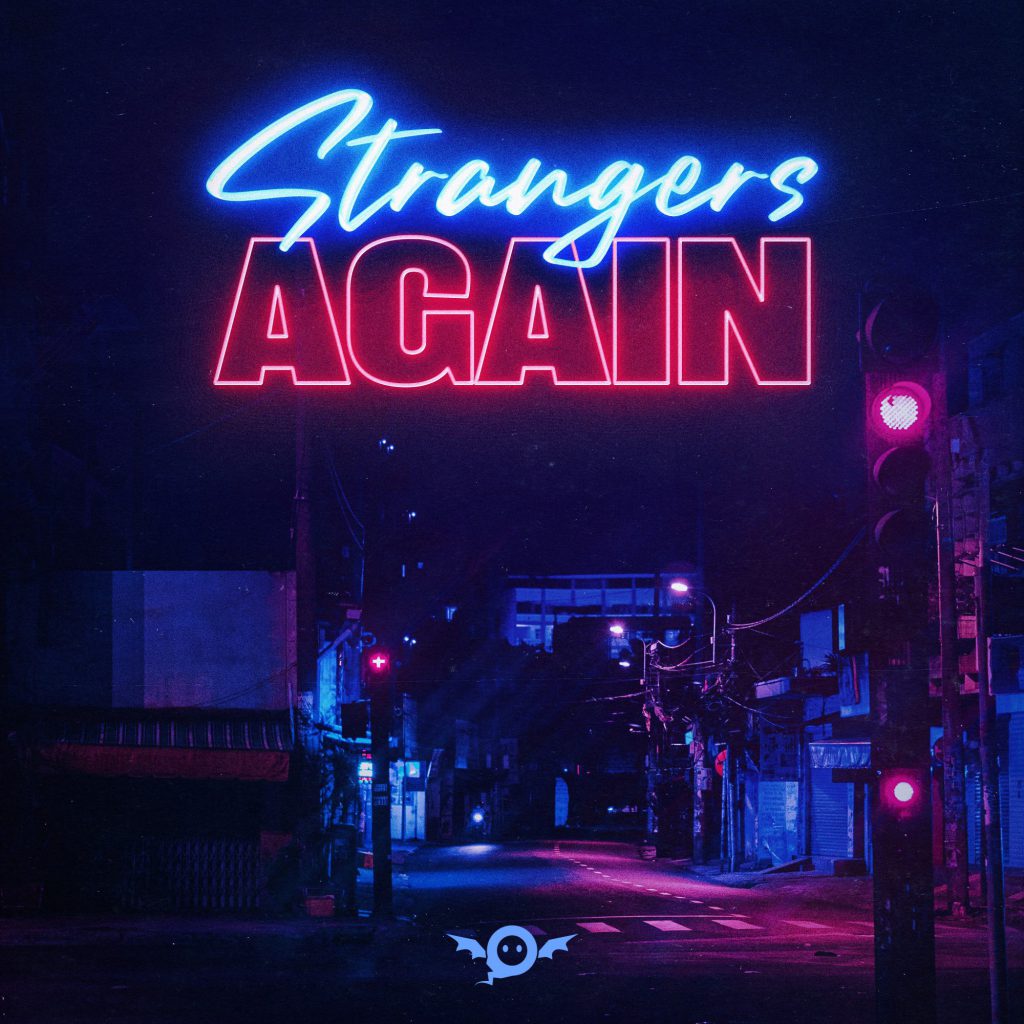 ---
Follow GhostDragon on Social Media:
Website | SoundCloud | Spotify | Facebook | Twitter | Instagram