The Freestylers show off their groovy roots with their new single "Fabulous" which's the first off their forthcoming album!
---
UK-based DJ and producer duo Matt Cantor and Aston Harvey, better known as Freestylers, live a storied history in dance music. Formed in 1996, the duo rode the waves of industry growth and stole a slice of the pizza to carve out their own style. Their back catalog includes a deep look into the breaks and drum and bass history books – from Dynamite MC to Pendulum, the lads have seen plenty of talent etch their place into the past. An excellent example of their endearing sound and production prowess is "Painkiller" – which pulls in the talents of the aforementioned Pendulum as well as the MC Sirreal.
Yet, while the industry ebbed and flowed from their style and sound over the years, Freestylers kept it grounded in solid productions and a flair for crate digging. Enter 2021 and 24 years after they began, the duo keeps it kicking in freestyle with the second single of an upcoming album, "Fabulous," is out now and certainly full of nostalgia.
The track oozes funk and a retro 1970s flair, so fans of artists such as GRiZ, Gramatik, and Chromeo will dig the vibes. Freestylers also pull in the talents of Scarlett Quinn for a disco-tinged vocal that rides the groove so smoothly. Joining the release is New York City duo HillSide for a smooth disco-driven remix on the flip side. The remix helps extend the release to a new audience as it should appeal to the house crew quite well.
Paired with the release of "Fabulous" is the news of their third album, Other Worlds, which is set for release in August and promises to be diverse and dedicated to new and old fans alike. In producing the album the duo stated, "We were feeling nostalgic, so went back to our roots bringing what we think is the new sound of the old school," and have included genres such as "drum and bass, hip-hop, electronica, dub, breakbeat and everything in between." There are also a number of diverse features as well with everyone from Plump DJs and Blapps Posse to Spyda and Tenor Fly on the album – check out the full tracklist for a rundown.
If you're sold on the album, be sure to pick up a copy and support these decade-spanning artists when it drops later this year. But until then, be sure to listen to "Fabulous" and take the journey by grabbing a copy for your library!
Stream Freestylers ft. Scarlett Quinn – Fabulous on Spotify:
---
Freestylers – Other Worlds – Tracklist:
I Am ft. Plump DJs
Waiting
Electroshock
Black & Blue ft. Blapps Posse & Laura Steel
Fabulous ft. Scarlett Quinn
International Love
My Sound ft. Spyda
All Your Fears ft. Scarlett Quinn
Reality Check ft. Tenor Fly
Action Jackson ft. Hyperactive MC
Happiness
Puffin Da Herb ft. Mad Doctor X
Unreal
Rebel Lion ft. K-OSS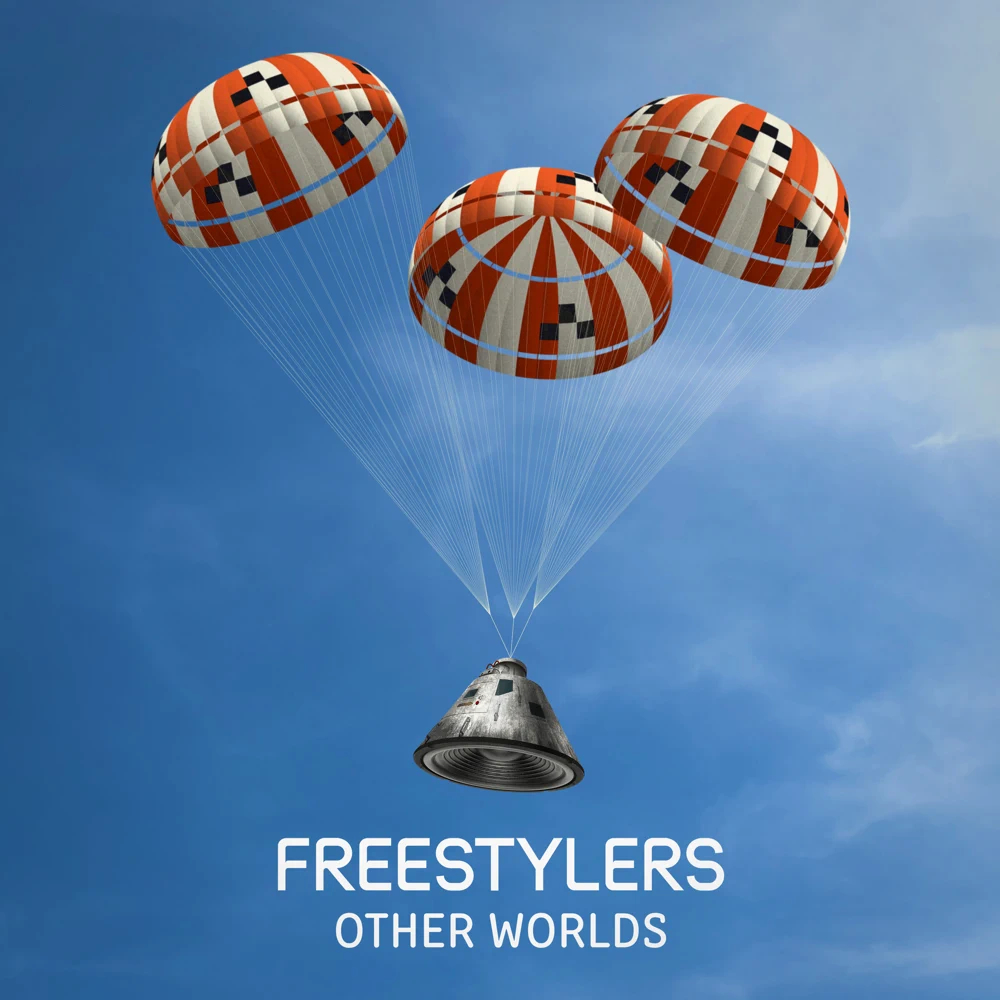 ---
Follow Freestylers on Social Media:
Website | Facebook | Twitter | SoundCloud | Beatport