Kai Wachi lands on Kannibalen Records with Muscleville, which is comprised of six explosive tracks that we can't get enough of!
---
If there's one thing we know about Kai Wachi, it's that he never fails to bring the heat with each and every release. From DEMIGOD to tracks like "Run" with Dylan Mathew, he's left headbangers impressed near and far over the years – and after already releasing two tracks in the past few months alone, Kai Wachi has proven he's not going to let up in 2021. From seamlessly blending uplifting harmonies with gargantuan bass trills in "Over My Head" to total annihilation in "Trensetter," Kai Wachi is a monstrous force to be reckoned with in the bass scene.
Now Kai Wachi has returned to Kannibalen Records with his Muscleville EP in tow, and it's truly exceptional. Featuring six spine-snapping tunes including a collaboration with dubstep heavyweight Sullivan King, this release is yet another testament to his sound design that will slaughter the mind and pulverize headbangers' necks everywhere.
Jam-packed with juicy squelches and behemoth-sized basslines, each track on Muscleville brings forth a ravenous onslaught of delectably heavy bass. This EP is one that will conjure absolute mayhem at festival stages this year, so listen to it below or on your favorite platform, and read on for a deeper dive into its sounds!
Stream Kai Wachi – Muscleville on Spotify:
---
Muscleville begins with the title track, an eruption of blistering thwomps and stabby basslines.
"Muscleville" starts off the EP with an ominous build-up backed by aggressive vocals and an energetic stream of blips, building in intensity with each passing second. The tune dives into a scorchingly hot display of vicious bass artillery that completely obliterates everything in its path with every mammoth-sized punch. Up next is "Buggin," a vivacious display of Kai Wachi's crisp layering of swamp sounds and large bass. Filled with menacing trills of bass and massive kicks, the is one that really stood out on Muscleville.
The third track on the release is "Death Juice," and it's just as delicious as it sounds. With a slower breakdown than the previous two tracks on the EP, this tune radiates the energy of trudging through an apocalyptic wasteland as resounding bass slaps against boisterous percussion, making this one hell of a tune.
Though "Trensetter" was dropped as a single release earlier this year, the track still hits just as hard as the fourth offering on Muscleville. Kai Wachi's signature bone-crunching sound is evident in this tune – each spongey squelch and robotic trill will rupture your eardrums in the best way possible.
It's tough to follow a tune this large, but Kai Wachi manages to show out with "Psychotic," a metal-esque collaboration with Sullivan King.
The two bass behemoths have come together on tracks in the past, but not like this – "Psychotic" features Sullivan King's signature screams backing a murderous assault of heavy dubstep. There are no words that can prepare you for the second drop following the metal breakdown – listen for yourself and you'll see what I mean!
And if you thought Kai Wachi was going to let up for the final track, you couldn't be more wrong. "Aint No Stoppin" rounds out the EP with colossal punches of bass that are certain to bring the grimiest of bass faces to life. The track is the perfect ending to the wild ride that is Muscleville.
From start to finish, Muscleville exhibits the loudest and dirtiest that Kai Wachi has to offer. Arguably one of the artist's biggest releases to date, this EP will definitely be rinsed in many live sets to come – and for good reason. How Kai Wachi will top such a gargantuan EP with future releases is still yet to be seen, but we're certain he will find a way.
---
Kai Wachi – Muscleville EP – Tracklist:
Muscleville
Buggin
Death Juice
Trensetter
Psychotic w/ Sullivan King
Aint No Stoppin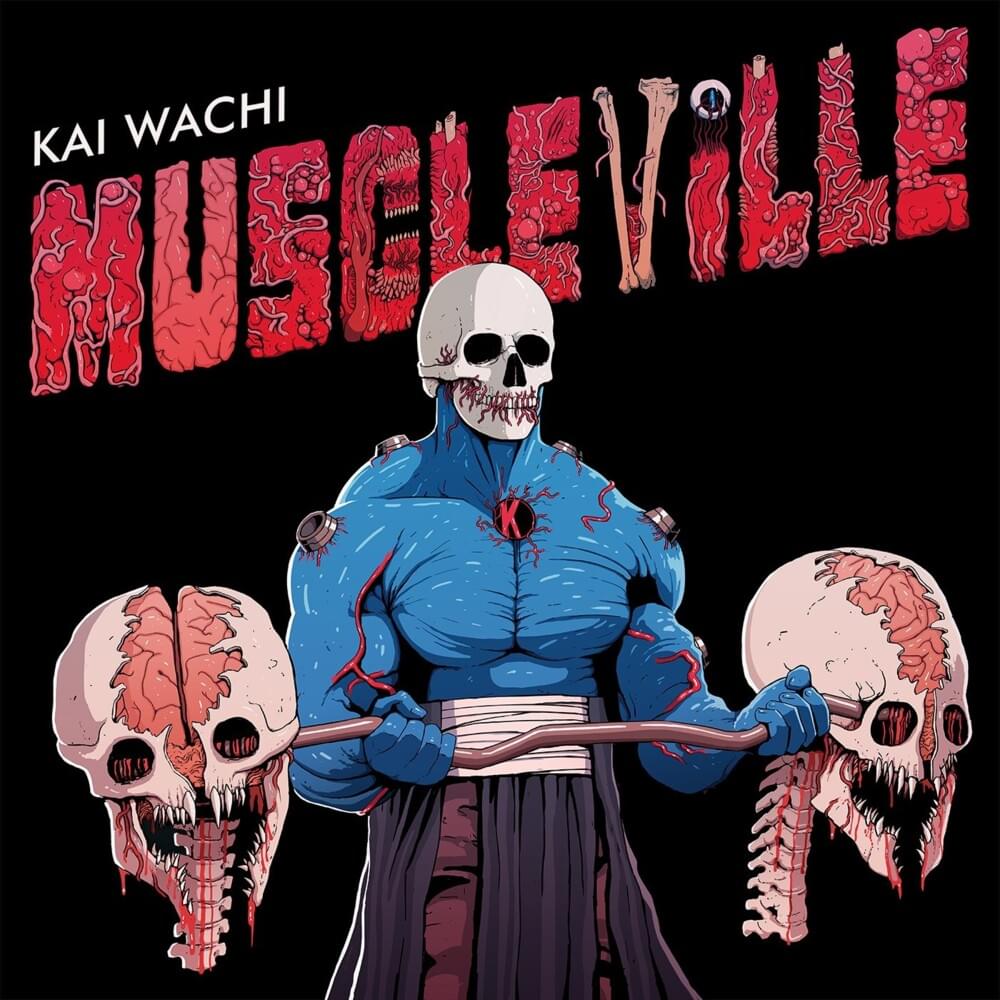 ---
Follow Kai Wachi on Social Media:
Website | Facebook | Twitter | Instagram | SoundCloud