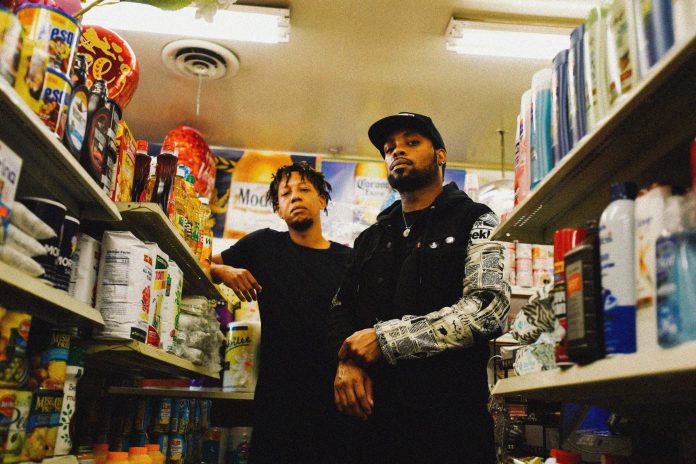 After announcing With Opened Eyes in 2018 and building up to its release with a number of singles, Vindata finally drops their debut album.
---
Branden Ratcliff and Jared Poythress have shaped and rooted their own sound in electronic music as the duo Vindata. Over the years, the two have provided official remixes for a flurry of big-name artists including Anderson .Paak, ODESZA, Diplo and Skrillex's Jack Ü, Ellie Goulding, and more. If there's one thing for certain, it's that this duo has made an impact with their unique blend of R&B and hip-hop infused electronic music.
Back in 2018, Vindata unveiled that they had been working towards the release of a debut album for their fans. And today, after releasing an extensive number of singles and EPs over the years including "Already Home" and Good 4 Me / Union, the duo has officially released With Opened Eyes on Monstercat.
Speaking about the production of the album, Vindata said, "The creation of this entire album has been a long process. It really challenged us in new ways. But, it was rewarding at the same time because it personified who we truly are as artists and as individuals. We're incredibly thankful for all the blessings AND hardships that helped get us here. And we're humbled to be able to share these experiences with the world."
Check out With Opened Eyes on Spotify or stream the album via your favorite music platform, and read on to dive deep into the tracks on this release.
Stream Vindata – With Opened Eyes on Spotify:
---
With Opened Eyes features a myriad of familiar tunes for the Vindata-faithful, beginning with "Union."
Leading into the album, "Union" invites listeners with a low-key, alluring ambiance and a building crescendo before erupting with its tasteful beats. The track leans on the duo's pure musical capabilities and showcases a more pensive undertone with notes played across a marimba. Vindata previously shared the song alongside "Good 4 Me" this past February, and both songs were featured on the popular video game Rocket League in celebration of Black History Month.
The album slides into "6 ft.," a song Vindata released back in 2018 shortly after they initially announced With Opened Eyes. Making its way onto the album, this track manages to candidly express melancholy emotions while simultaneously delivering a massive drop. Distant vocalizations reverberate throughout the song while pitched vocals provide the song's primary lyrics.
Stirring up a whirlwind of emotions, Vindata taps Kaydence for "One Time." Kaydence's passionate vocals harmonize to narrate the fragile feelings associated with exposing oneself to love. Layered with relaxing synths and vocal chops, the track is expressive throughout.
Notes rapidly tiptoe across the scale in "Good 4 Me." The duo does not shy away from their characteristic vocal pitches in this song either, and the song shifts its tune to a groovy sonic setting while laying on the down-tempo. "Odyssey" sustains the funky, but unhurried vibes. Light percussions set the mood, and this particular song allows listeners to sail smoothly over into the following one.
Then, Vindata, Leon St. Heron, and Leeuw breathe life into the album's key track, "Skin (I Give Into You)."
After a brief introduction to the song, Leon St. Heron fluidly raps over minimalist synths, contributing with his distinctive vocals before additional layers of synths find their way. Leeuw's own breathy and light voice works flawlessly alongside the cool melodies and is perfect for those late-night vibes. "Skin (I Give Into You)" sets in as a sensual track that implores listeners to kick back and unwind. They paired this one with a music video as well that's well worth the watch, check it out below.
Yet another single released prior to the album's debut, warm vocalizations draw listeners into "Already Home" as the song highlights Vindata's gospel sensibilities. The track places Maurice Moore and JoiStaRR at the forefront, easily complementing their powerful voices with a sunny production style and elevating piano chords. "Already Home" welcomes listeners with open arms and tunes into the rhythm of our hearts as Maurice Moore and JoiStaRR touch on the topic of finding a home in our loved ones.
With Opened Eyes takes a turn with "B4 Noon" exposing a unique side of Vindata.
Dark notes make way for "B4 Noon" to melt into listeners' ears. The album takes a sharp turn with this track. While it retains a collection of head-bopping beats, the song is stripped of any perceived superfluous sounds. The track goes back to the basics of hypnotizing listeners with Not The Father offering his infectious vocals atop the production.
Sweet synths guide listeners into "Knock On," while a deep bass adds depth to the track. Featuring Melanie Fontana's vocals, the track serves a welcoming, summertime energy. This one fills listeners with unbelievable and much-needed warmth, enveloping us with a cascade of optimism.
Plug in your headphones, because "Spiritual Food" and "Amethyst" particularly deserve meditative listening sessions.
"Spiritual Food" uplifts listeners into the stratosphere as its ambiance carries an ethereal aura. Void of any heavier beats, the song taps into souls as the song ends with a comment relating music to be a spiritual food, aptly capturing the feeling that all fans of music can relate to. That same ethereal aura carries over into the next song, "Amethyst." Purely instrumental, it steals us away from our mundane struggles into Vindata's safely crafted universe.
MACKandgold lends her vocals to the soulful song "Try Me." While the previous tracks in With Opened Eyes displayed Vindata's seasoned sound, "Try Me" heavily uncovers Vindata's organic side with striking piano chords leading the song. The track excellently wraps up the album as listeners undergo a range of emotions.
The three-year wait for Vindata's debut album proves to be well worth it. It's extremely apparent that the duo exposed their heart and soul on every track on the album. While it covers the duo's vast sonic landscape, With Opened Eyes also reveals a newer side to the pair's production style and leaves us all in awe of what the two have to offer next.
---
Vindata – With Opened Eyes – Tracklist:
Union
6 ft.
One Time with Kaydence
Good 4 Me
Skin (I Give In To You) ft. Leon St. Heron & Leeuw
Already Home ft. Maurice Moore & JoiStaRR
B4 Noon ft. Not The Father
Knock On ft. Melanie Montana
Spiritual Food (Interlude)
Amethyst
Try Me ft. MACKandgold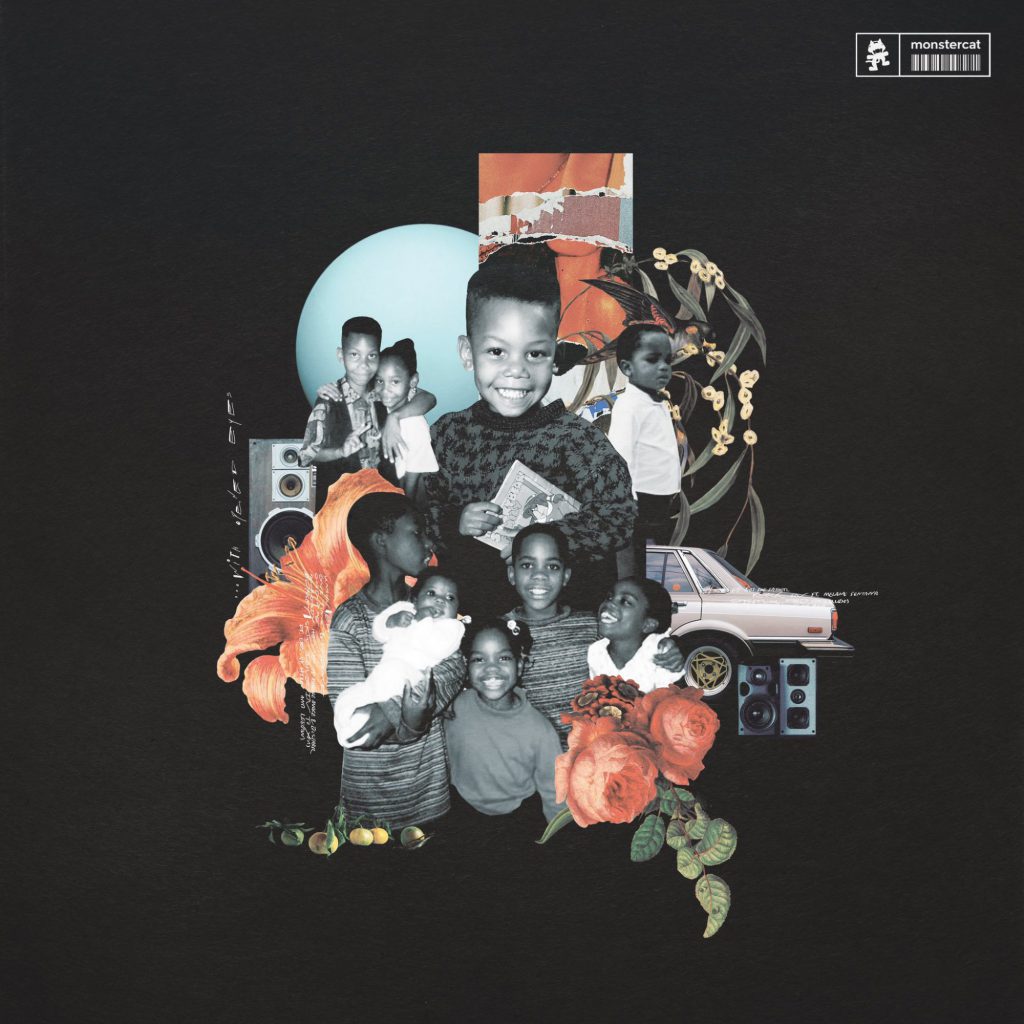 ---
Follow Vindata on Social Media:
Facebook | Twitter | Instagram | SoundCloud | YouTube