Close your eyes and let Cntrlla lift you off the ground with his latest EP, Vacillation, packed with sounds that will leave you floating.
---
For anyone who's a fan of underground bass music, Cntrlla is a name that needs no introduction. His crunchy and heavy bass vibrations have quickly earned him a spot in that corner of dance music. With a unique production style, you will always know when a Cntrlla track has graced your ears. "Fried Off," "HOT DAWG" with ULK, and "WHO GOT THE MF KEYS" are just a few tracks that perfectly highlight his stand-out beats. As a result of all his hard work, Cntrlla has earned himself a spot on Wavecraft Collective's roster.
Now, Cntrlla is back with Vacillation, his new EP that's packed to the brim with smooth, wobbly beats. While most of the tracks on Vacillation have that signature Cntrlla dirtiness, he's also added some softer feels that we've heard in previous tracks like "Thank You For Being You (feat Message North) VIP." This time around, Cntrlla has added that mellow touch to "Hyperion Drag," starting off the EP on a chilling note. That quickly changes, however, and from there, listeners are immersed in saucey, gritty basslines that'll have you moving and grooving from beginning to end.
Kick off your weekend on a proper note and stream Vacillation on Spotify below, and read on for a more in-depth take on the project.
Stream Cntrlla – Vacillation on Spotfiy:
---
Cntrlla eases listeners into Vacillation with "Hyperion Drag," a more downtempo-leaning track that feels like breathing in and letting go.
Within seconds of pressing play, you'll find yourself bobbing your head and letting out a huge sigh of relief while the sounds of "Hyperion Drag" move through the ears. Cntrlla has a beautiful ability to create more ethereal tracks amongst his usual bangers, and this one is sure to have you floating. It's also the best way to start off the EP, giving listeners a sense of the emotions he's trying to convey for this project. This would be perfect to listen to while driving through a forest filled with fog.
"It All Comes Together" as we reach the second piece of Vacillation, and boy does Cntrlla come in swinging with this one. While the track starts off slow, it does not last too long. You can hear the bass slowly fade in, and from there, listeners are dropped right into this wiggly and distorted tune. Drums and kicks will have you moving your head up and down as Cntrlla weaves in and out of each element of the track. About halfway through he slows things down again, giving you just a moment to catch your breath until throwing you back into the last portion of this distorted banger.
We have now reached the halfway point of the EP, where Cntrlla and Moniker grace fans with their collaboration "ON THE CORNER."
Cntrlla and Moniker mesh their production styles together for "ON THE CORNER" to create a tune of tasteful distortion and chilled out, yet striking bass lines. I love the switch-ups between the more mellow parts and the drops into the straight-up nasty. Once again, Cntrlla takes listeners on a more emotional journey with "2080 v2", a personal favorite off the EP. But don't let the beginning fool you: the last section of this track is going to have booties sweeping the floor. Around the two and a half minute mark, that beat comes in swinging, and you won't be able to help but drop it low. Hearing this one on a proper system is going to rattle some bones.
Cntrlla wraps things up with "Getting Off The Ground," a track that seems to lean on the halftime side of things. This was the perfect way to end the EP, and to me, it felt like getting back up after going through harder times and emotions. He'll lift your spirits and have you diving into each piece of this masterpiece. Keep your ears and eyes peeled because this is an artist you need to have on your radar because big things and even bigger sounds are coming.
---
Cntrlla – Vacillation – Tracklist:
Hyperion Drag
It All Comes Together
ON THE CORNER w/Moniker
2080 v2
Getting Off The Ground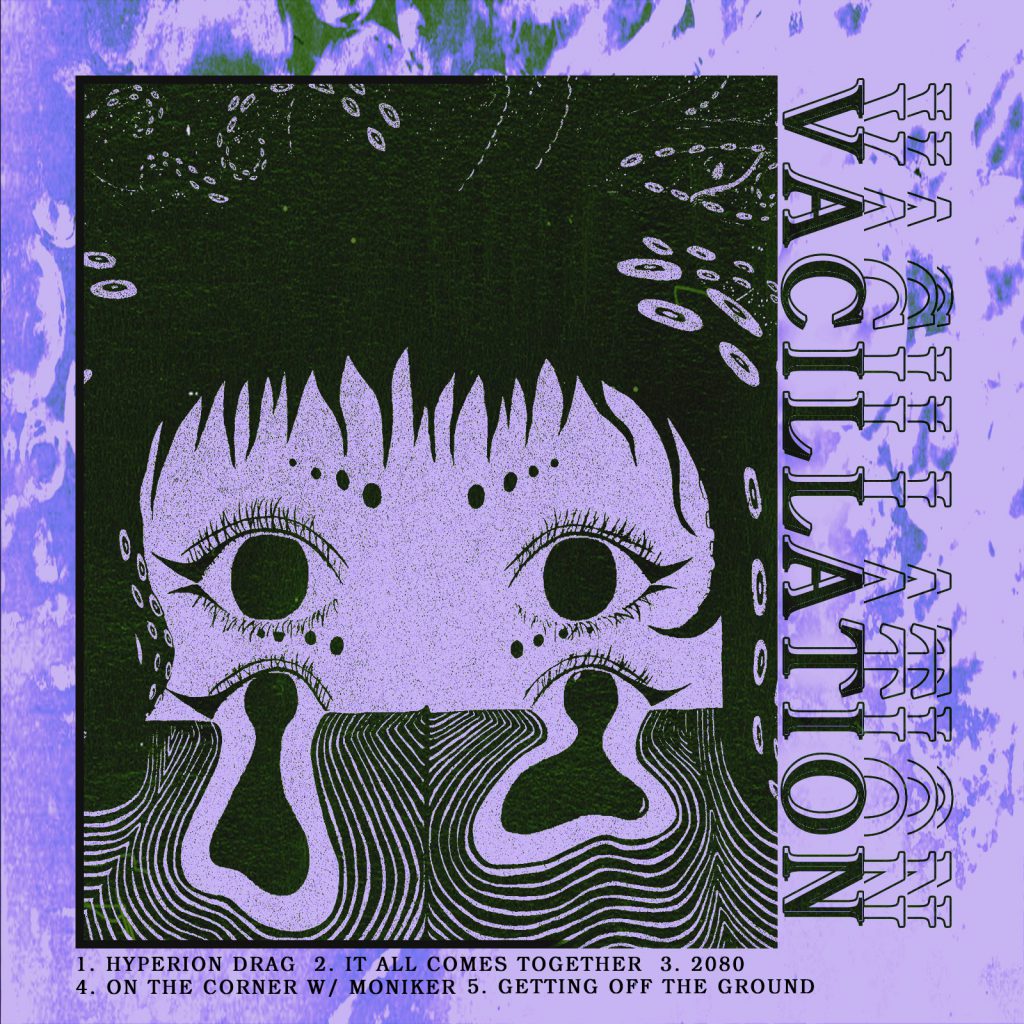 ---
Follow Cntrlla on Social Media:
Facebook | Twitter | Instagram | SoundCloud