Instead of sitting in the house, go all out and dance to the sounds from Stanley Kubrix with his latest release on Dark Shades Records!
---
Rising artist Stanley Kurbix entered the house scene in style with his phat beats, heavy basslines, and hip-hop-infused vocals guiding the way. Since breaking onto the scene, his releases have been featured on labels such as Slightly Sizzled, Ole Groove, and Manitox, to name a few. Now, he's looked to Dark Shades Records for his latest two-track EP, All Out, which includes a feature from Benny Bace as well.
Looking for a dose of that Southern California sun to brighten up your day and get you in the groove for summer? This EP from Stanley Kubrix will do the trick as it will immediately bring you to a day party on the beach the moment you press play on its title track that sees him team up with Benny Bace. "All Out" kicks off the quick house trip with its hi-hats and minimal beat that leads into jazz piano samples that will induce a sense of nostalgia inside anyone who loves '90s hip-hop. It's a tech house heater that's built for the warm seasons and is perfect for peak hours at the club or beach party.
Then, Stanley Kubrix looks to the early days of hip-hop and its roots that are teeming with disco influences on "Down Like." This tune is filled to the brim with confidence and features a bouncy bassline and catchy vocal samples that you'll find yourself grooving to in no time at all. There's plenty of energy to get bodies moving on the dancefloor and have feet shuffling the entire time, so put this one on if you're looking to bust a move.
Both tunes on the All Out EP show that Stanley Kubrix and Benny Bace are one to watch in the scene if you love hypnotic beats that have heavy basslines and loads of hip-hop influence. As Dark Shades Records enters the post-pandemic era, this is the new sound they're moving forward with and we couldn't think of a better release to showcase the future of the imprint.
Take a listen to the All Out EP from Stanley Kubrix on Spotify or grab a copy on Beatport, and let us know what your thoughts are on these two fresh tunes on Dark Shades!
Stream Stanley Kubrix – All Out EP on Spotify:
---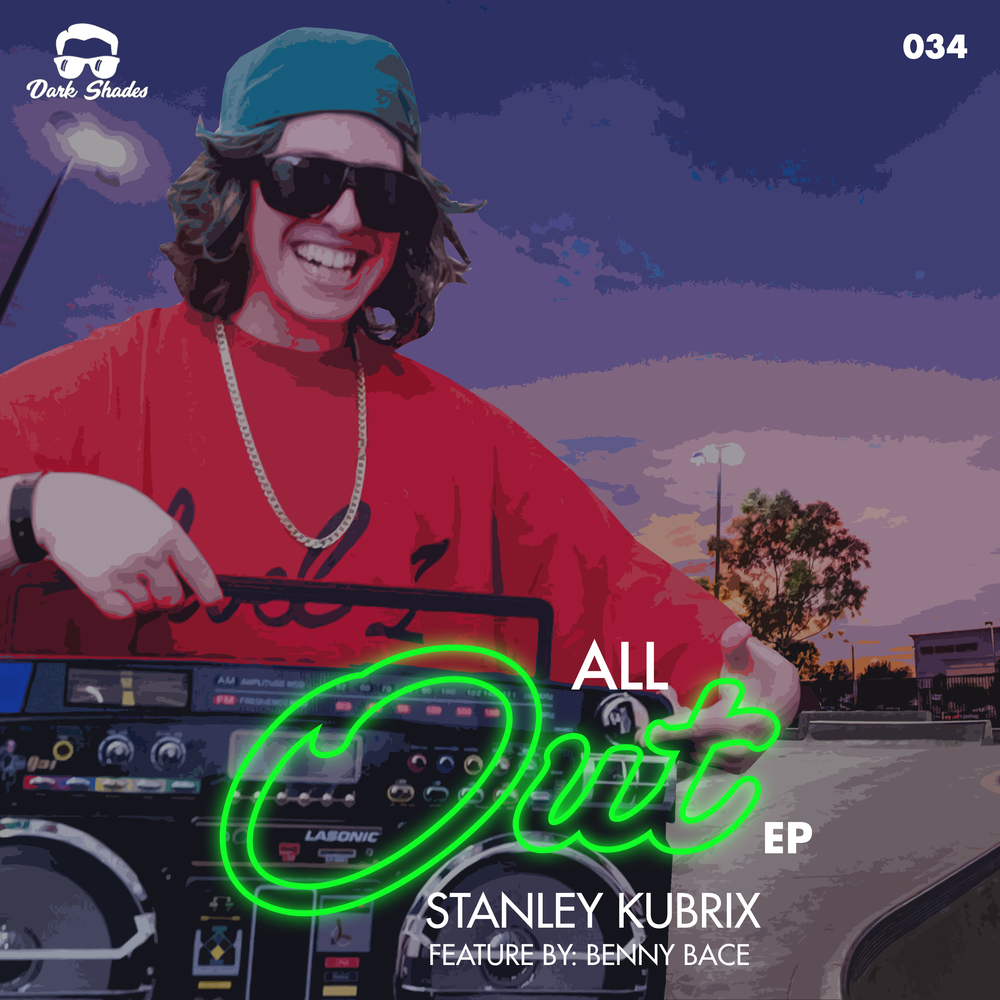 ---
Follow Stanley Kubrix on Social Media:
Facebook | Twitter | Instagram | SoundCloud
Follow Dark Shades on Social Media:
Facebook | Twitter | Instagram | SoundCloud